Published 11-13-23
Submitted by MAXIMUS
Recently, Maximus has achieved remarkable recognition as a top Veteran employer by not just one but two military publications. This exceptional honor underscores Maximus' unwavering commitment to hiring and honoring Veterans, solidifying its position as a leading advocate for those who have served our nation. 
Our dedication to providing meaningful career opportunities and unwavering support continues to set the benchmark for excellence and impacting the lives of Veterans.
Last month, Maximus was named a Veteran-Friendly Company by U.S. Veterans Magazine, and earlier this week, Military.com's Veteran Employment Project ranked us at 16th overall as one of 2024's Top Veteran Employers.
U.S. Veterans Magazine polled hundreds of Fortune 1000 companies for the recognition list. They evaluated Veteran conference participation, survey responses, and researched corporations and government agencies to determine this year's list. Military.com's #1 criterion this year when creating this list was whether the company has a dedicated Veteran or Veteran/spouse recruiting team, which Maximus does. Not only are some of our recruiters trained in hiring and attracting Veteran talent, but some are Veterans themselves.
These awards reflect Maximus' effort to attract, support, and retain our Veteran employees. 
So many of the skills that Veterans bring enrich our talent base and help equip Maximus for the future. Maximus recognizes that their military experience can translate into real-world skills that benefit our organization—operations, human resources, cybersecurity, training, and leadership, just to name a few. 
Hiring Veterans will always be a priority for us. Veterans have diverse talents and abilities that transition well into our current and future roles, such as adaptability, advanced technology skills, planning, teamwork, resilience, integrity, leadership, and responsibility. These traits are key to our success.
When we began launching our employee resource groups as part of our Diversity, Equity, and Inclusion initiatives last year, the VETS Employee Resource Group was one of our first to launch. During the last 18 months, this group has grown to almost 450 members. Not only does the group share a common goal of supporting each other as an extended military family, but they regularly share resources, promote professional development opportunities, and continue to provide that sense of camaraderie our Veterans left behind when they separated from the military. I'm also proud to share that the VETS ERG leaders have taken the initiative to provide educational sessions about mental health, anxiety and depression, and suicide prevention that are open to all Maximus employees. 
I want to close by saying thank you to everyone who made recognition happen and, most importantly, to our Veterans at Maximus. Thank you for your service to our country and I'm grateful to have you with us. We will continue our commitment to hiring Veterans and providing opportunities to continue their careers here for years to come.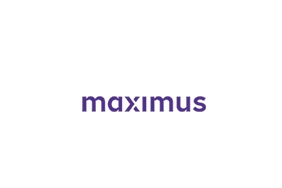 MAXIMUS
MAXIMUS
As a leading strategic partner to governments across the globe, Maximus helps improve the delivery of public services amid complex technology, health, economic, environmental, and social challenges. With a deep understanding of program service delivery, acute insights that achieve operational excellence, and an extensive awareness of the needs of the people being served, our employees advance the critical missions of our partners. Maximus delivers innovative business process management, impactful consulting services, and technology solutions that provide improved outcomes for the public and higher levels of productivity and efficiency of government-sponsored programs. For more information, visit maximus.com.
More from MAXIMUS