Published 11-10-23
Submitted by Duke Energy

By Annmarie Wetherbee | illumination Contributor
Neida Lopez is more than a college student. She's part of the next generation workforce.
A South Florida native, Lopez is a first-generation college student set to graduate next year from the University of Central Florida with a civil engineering degree. She'll graduate debt-free, thanks in part to the Hispanic Heritage Scholarship Fund (HHSF). This is her second year receiving a $5,000 scholarship.
The fund supports college students in Central Florida, providing scholarships, workshops, networking opportunities, internships, and life and financial skills to Hispanic and Latino students. Students from those communities have historically been underserved when seeking higher education.
Duke Energy invests in the fund to help students realize their dreams of a degree by providing more than just money.
"They're way more than just a scholarship organization," Lopez said. "They offer their students a lot of resources."
That array of resources is one of the things that make the fund different from other scholarship foundations.
It's a community, said Executive Director Carolin Requiz Smith. That's the idea. "We are trying to build the HHSF family more than anything. So as soon as you get into our programs you are part of this family."
Since 2000, the scholarship fund and its partners have awarded 494 Hispanic Heritage Scholarships totaling more than $2 million. For nearly a decade, Duke Energy Florida and its Foundation have provided about $230,000 in scholarships and sponsorships to support the scholarship fund.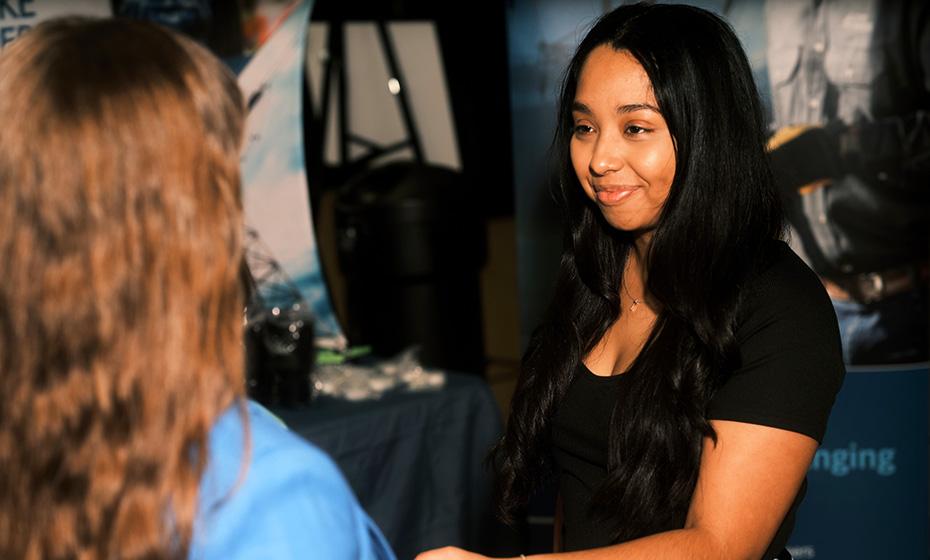 Isabel Nieto, a Duke Energy talent acquisition manager, is on the executive committee of the scholarship fund's board of directors and chairs the scholarship selection committee. Part of what makes HHSF special is the relationships between donors like Duke Energy and scholarship recipients. "This organization isn't a go-between," she said. "Instead, it brings us together."
Bringing them together with the goal of making generational change. "As those students are able to pursue degrees and find employment and careers that will lift not only themselves but their families as well, that in turn will lift the community."
Her family led Lopez to civil engineering. She watched her father work in the construction industry for decades. Now she wants to plan and build infrastructure that's functional, accessible and convenient.
"It is definitely a full-circle moment," she said. "A big part of why I'm majoring in civil engineering is because of my dad. He's very proud that I'm doing this."
Lopez's goal is to take her skill, talent and drive abroad, and help other underserved populations thrive, like HHSF has helped her.
Requiz Smith said she's glad Duke Energy is a collaborator. "Their support speaks to the importance of the value of education, mobility, and quality of the people they are investing in for the future of the community."
The number of people benefiting from the HHSF set a record this year. The scholarship class of 2023 is the largest at 50 students.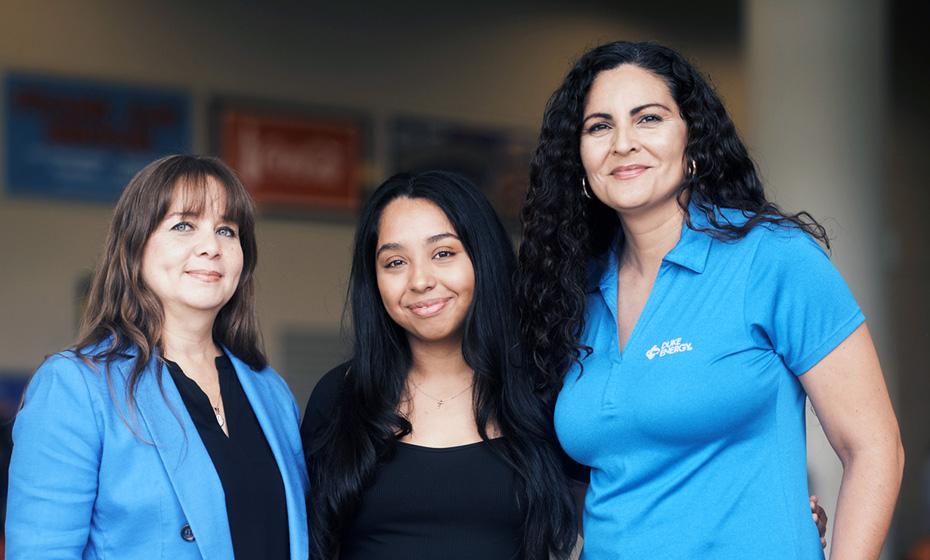 Requiz Smith and Nieto agree their favorite part of the scholarship process is notifying recipients.
"Those phone calls are hard to beat," Requiz Smith said. "When you call a student to tell them that they got the scholarship, it's just so amazing. You cry with them; you are celebrating with them."
Duke Energy's decision to invest money, time and talent in HHSF and its people shows its commitment to improving the communities it serves.
"It would be so easy to write a check and walk away," Nieto said. "But the level of how we engage is really telling of our commitment to our community."
Lopez embraces that commitment. In another full-circle moment, she plans on supporting HHSF, eventually joining other scholarship alumni who serve as mentors or on the board.
"It really inspires me. I plan on doing the same when I become a professional, try to give back to this scholarship community because they've done so much for me, and I want that for future students."
Duke Energy supports workforce development training at colleges and universities in its service territory in North Carolina, South Carolina, Florida and the Midwest. One of the company's employee resource groups – Latinos Energizing Diversity in Charlotte – supports the Latin Americans Working for Achievement scholarship program to help Latino youth in the Charlotte area. Learn more.
View original content here.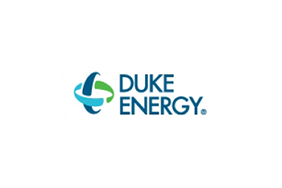 Duke Energy
Duke Energy
Duke Energy (NYSE: DUK), a Fortune 150 company headquartered in Charlotte, N.C., is one of America's largest energy holding companies. Its electric utilities serve 8.2 million customers in North Carolina, South Carolina, Florida, Indiana, Ohio and Kentucky, and collectively own 50,000 megawatts of energy capacity. Its natural gas unit serves 1.6 million customers in North Carolina, South Carolina, Tennessee, Ohio and Kentucky. The company employs 27,600 people.
Duke Energy is executing an ambitious clean energy transition to achieve its goals of net-zero methane emissions from its natural gas business by 2030 and net-zero carbon emissions from electricity generation by 2050. The company has interim carbon emission targets of at least 50% reduction from electric generation by 2030, 50% for Scope 2 and certain Scope 3 upstream and downstream emissions by 2035, and 80% from electric generation by 2040. In addition, the company is investing in major electric grid enhancements and energy storage, and exploring zero-emission power generation technologies such as hydrogen and advanced nuclear.
Duke Energy was named to Fortune's 2023 "World's Most Admired Companies" list and Forbes' "World's Best Employers" list. More information is available at duke-energy.com. The Duke Energy News Center contains news releases, fact sheets, photos and videos. Duke Energy's illumination features stories about people, innovations, community topics and environmental issues. Follow Duke Energy on Twitter, LinkedIn, Instagram and Facebook.
More from Duke Energy