Published 11-10-23
Submitted by Las Vegas Sands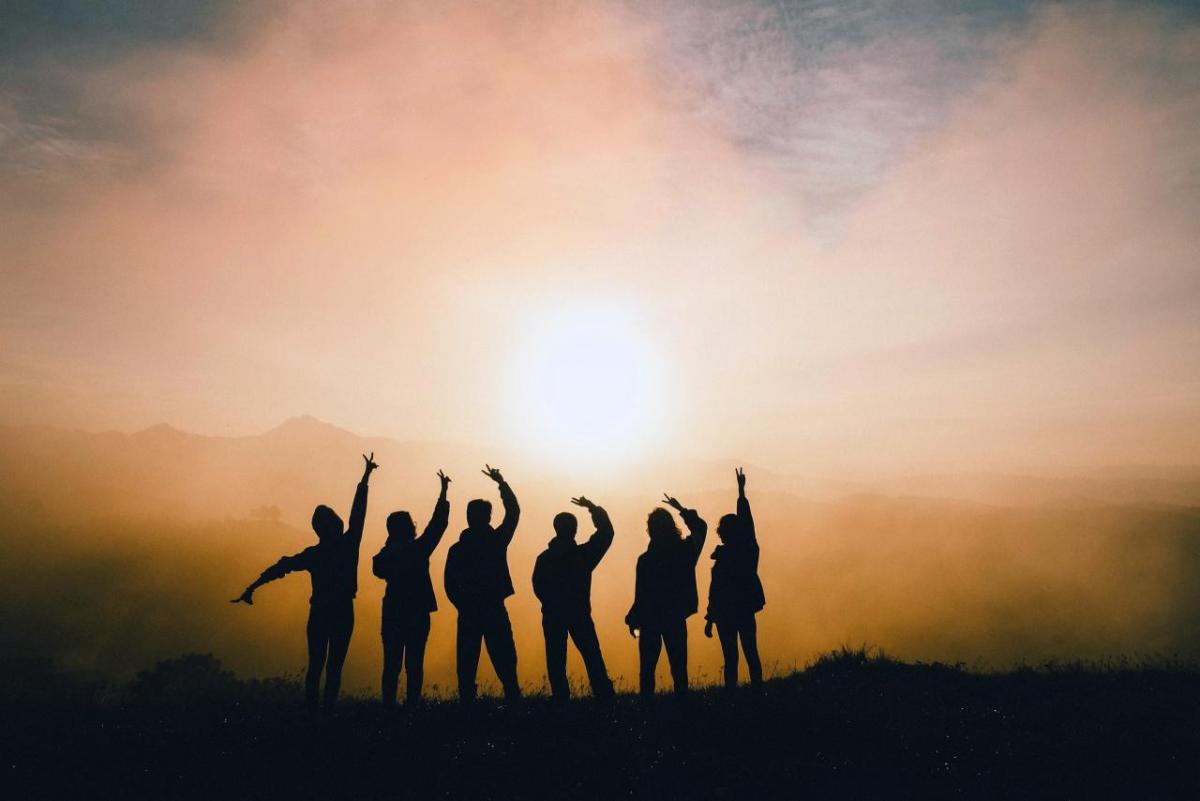 Published by Las Vegas Sands on August 15, 2023
As part of Sands' efforts to create a diverse, equitable and inclusive culture as well as drive workforce development opportunities, corporate Team Member resource groups play an important role in bridging career-building avenues with community and connection for group members and their allies.
In 2023, the EmpowHER Team Member resource group for women and their allies, as well as the Uni+ed Team Member resource group for LGBTQ+ community members and their allies, have accomplished several initiatives. Outlining activities and benefits from networking and volunteering to mentorship and executive engagement, two resource group members share their experiences:
MARTA ALVAREZ GONZALEZ
Manager, Sarbanes-Oxley Compliance and Control Initiatives
EmpowHER
Alvarez Gonzalez started her professional career as a graduate assistant in the accounting department at University of Nevada, Las Vegas. Upon graduation, she worked for Ernst & Young's Las Vegas office in the assurance practice. After three years of travel, primarily auditing casinos, Alvarez Gonzalez joined Sands' Sarbanes-Oxley (SOX) compliance and control initiatives team. She began as a senior analyst three and a half years ago and now serves as a manager in the department.
Why did you join EmpowHER?
"I thought it was a really cool initiative to help women build their careers and themselves. I think it's really powerful to have the support of your peers. I joined the company in January 2020, right before COVID-19 hit, so I was only here for two months before we began working virtually – I really didn't know my peers yet. If you don't know your peers, how are you going to find support? EmpowHER was a great initiative to find that support.
What EmpowHER activities have you enjoyed most this year?
"I'm one of the volunteer coordinators, and those are some of my favorite activities because you get to see the impact that you make in helping people. By sharing a little of your time and optimism, you can brighten their day or even help in making a deeper change via mentoring or career coaching.
"I also really liked the EmpowHER overview presentation during our event at the end of last year. We received a very warm welcome from our members, which was special. We were also honored to have some executives attend, showing their support to our group and mission, which we really valued and appreciated.
"We also do these "net-walking" events where we go hiking together. Usually, it's about 10 people who participate each time. With that size of group, you really get to have richer conversations and get to know your peers and leaders. Those have been great as well."
What benefits have you gained from participating in EmpowHER?
"I think you gain a lot of perspective because we all have different views. When we talk about how we can help each other and other women in the organization, it's so interesting to see how people respond. It opens up your perspective. It's also been so gratifying to see the women executives in the company devote their input and time to this group. It shows their commitment to our success."
How does EmpowHER help Team Members?
"I think it's so important to have this channel to connect with your peers to get to know each other, as well as provide and receive mentorship. Connecting women with each other to help them define how they want to develop themselves is such a powerful tool. Now, when I walk around the office, I see so many familiar faces. I think that's been very important to everyone as we transitioned back from a remote environment."
CHRISTIAN LIVINGSTON
Manager, Corporate Accounting
Uni+ed
Livingston joined Sands' corporate accounting team three years ago after serving in the U.S Navy and working in the financial audit industry. He began as a supervisor and was promoted to manager last year.
Why did you join Uni+ed?
"I wanted to be involved in a group where everyone feels their voice is heard and their individuality is recognized and supported. As a member of the LGBTQ+ community and as a veteran, I feel it is important to bring your authentic self to work, because everyone has a story to tell and unique experiences that bring fresh perspective to an organization."
What Uni+ed activities have you enjoyed most this year?
"My favorite event so far was our volunteer activation with The Just One Project, which is Southern Nevada's largest mobile food pantry. I have a passion for community service, involvement and giving back, so being able to support one of their food distribution events was amazing. It's a great charity, very focused on ensuring that people who are food insecure get what they need to survive.
"We also did a walk to raise funds and awareness for Aid for AIDS in Nevada (AFAN), an organization that provides services and support for people living with AIDS throughout the state. After the walk, I got to do a site visit at AFAN to meet their executive team and gained a better understanding of what they do and the services they provide to the community. That was a great experience.
"I also was able to be part of the group that represented Sands and Uni+ed at the ribbon-cutting ceremony for The LGBTQ+ Center of Southern Nevada's new pharmacy, which will be an incredible addition to the Arlene Cooper Community Health Center.
"Then last month, we did a training with The Safe Zone Project, which provides education on issues facing the LGBTQ+ community. Our educator provided us with some insights on the current status of the community, as well as historical figures who have made a difference. We're aiming to have a second part of that training to give us more perspective on the situations and issues that our community members can face."
What benefits have you gained from participating in Uni+ed?
"The biggest benefit of Uni+ed has been internal networking. It's really great to be in an environment to meet people you wouldn't normally interact with in the organization and get to know them, their stories and their backgrounds. That's been really helpful for me in the context of my job and what I do. Internal networking is so important for how we work now, especially after COVID."
How does Uni+ed help Team Members?
"Everyone has a voice, everyone is heard, and everyone is recognized for their uniqueness. That enables people to bring their authentic selves to work. I think that's so important, for everyone to feel comfortable being themselves around their colleagues and professional family. It also shows value for diversity, because it brings fresh ideas and perspectives that should be recognized and celebrated."
To learn more about Sands' diversity, equity and inclusion and workforce development initiatives, read the 2022 ESG Report: https://www.sands.com/2022-environmental-social-and-governance-report/

Las Vegas Sands
Las Vegas Sands
Las Vegas Sands Corp. (NYSE: LVS) is the world's pre-eminent developer and operator of world-class Integrated Resorts that feature luxury hotels; best-in-class gaming; retail; dining and entertainment; Meetings, Incentives, Convention and Exhibition (MICE) facilities; and many other leisure and business amenities.  We pioneered the MICE-driven Integrated Resort, a unique, industry-leading and extremely successful model that serves both the leisure and business tourism markets.
Our properties include The Venetian and The Palazzo resorts and Sands Expo in Las Vegas, Sands Bethlehem in Eastern Pennsylvania, and the iconic Marina Bay Sands in Singapore. Through majority ownership in Sands China Ltd., LVS owns a portfolio of properties on the Cotai Strip in Macao, including The Venetian Macao, The Plaza and Four Seasons Hotel Macao, Sands Cotai Central and The Parisian Macao, as well as the Sands Macao on the Macao Peninsula.
LVS is dedicated to being a good corporate citizen, anchored by the core tenets of delivering a great working environment for 50,000 team members worldwide, driving impact through its Sands Cares corporate giving and community engagement program and leading innovation with the company's award-winning Sands ECO360 global sustainability program as well as providing leadership for critical social issues through Project Protect, the company's commitment to industry-leading practices that safeguard our patrons, partners, employees and neighbors around the range of issues that are unique to our business including responsible gaming, money laundering and human tra­fficking. To learn more, please visit www.sands.com.
More from Las Vegas Sands