Published 11-10-23
Submitted by Gilead Sciences
Dr. Shringar Rao's inquisitive nature and dedication to addressing health inequities drive her eagerness to help advance innovative scientific breakthroughs. Even as an early-career researcher, she has a distinct and ambitious mission – to not lose anyone to a preventable HIV-related death – and is working with numerous other researchers in support of this goal.
"If we really want to make a difference, then we need to collaborate with people all over the world," says Shringar, a virologist at Erasmus University Medical Center in Rotterdam, Netherlands, who's trying to develop interventions that can eliminate latent HIV in populations worldwide. "As a scientist, this involves engaging with diverse communities."
Shringar is one of 50 early-career investigators supported through Gilead's Research Scholars Program (RSP) who are focused on advancing scientific knowledge in areas of unmet medical need for people affected by HIV. This year marks nearly a decade since the launch of the program, which funds junior researchers in a variety of areas and works to reduce barriers to entry for underrepresented applicants. The RSP also continues to facilitate connections between scholars globally to encourage collaborative research approaches in the effort to help end the HIV epidemic for everyone, everywhere.
Fueling HIV Research Through the Research Scholars Program
For many early-career HIV investigators, funding from the RSP comes at a crucial point in their research journey. With the support, the scholars can explore ideas outside of the box and potentially further establish ideas that might not typically receive funding, laying the foundation for their careers.
"The Research Scholars Program is important and beneficial to junior faculty because it opens doors that they may not be able to enter otherwise," explains Dr. Gaea Daniel, a 2021 RSP award recipient whose work focuses on HIV prevention research and strategies to advance health equity in support of Black women.
Addressing Unmet Needs in HIV Research
Dr. Kristine Erlandson, an infectious disease clinician and researcher at the University of Colorado Anschutz Medical Campus, says her research area is under-resourced. However, as an RSP investigator in 2015, she has been able to explore innovative intervention and clinical care models to improve the physical function of people with HIV as they age.
"The long-term success of my research would mean that people with HIV can experience life to the fullest," says Kristine. "The Research Scholars Program really strives to help meet unmet needs in research."
Originally published by Gilead Sciences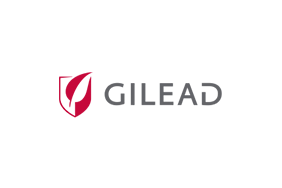 Gilead Sciences
Gilead Sciences
Gilead Sciences, Inc. is a research-based biopharmaceutical company that discovers, develops and commercializes innovative medicines in areas of unmet medical need. The company strives to transform and simplify care for people with life-threatening illnesses around the world. Gilead has operations in more than 35 countries worldwide, with headquarters in Foster City, California.
More from Gilead Sciences