Published 11-10-23
Submitted by Henkel
In celebration of National STEM Day on November 8, Henkel launched an expansion of its Henkel Researchers' World program at select Henkel sites in North America. The company hosted two Henkel Researchers' World events for elementary school children in New Jersey and California who are family members of Henkel employees, as well as donated $10,000 to support STEM (Science, Technology, Engineering, and Math) education in local public schools.
Henkel employees' young family members participated in engaging science lessons hosted by research and development scientists at the company's Bridgewater, NJ and Culver City, CA sites. The onsite activities were inspired by the curriculum of Henkel's signature global education initiative Henkel Researchers' World. The interactive science lessons included experiments for children to learn about how adhesives function, how to make paper from recycled materials, how surface tension relates to the formulation of soap, and more.
Henkel Researchers' World was launched globally 12 years ago to introduce elementary school children to the world of science through hands-on interactive experiments and place them in the role of an actual researcher to inspire curiosity in science, reaching more than 90,000 children to date. In 2021, Henkel opened North America's first dedicated Henkel Researchers' World classroom in Stamford, CT, bringing the program to nearly 3,000 U.S. children to date.
"Through hands on science and sustainability lessons, we are helping to inspire the next generation of pioneers," said Jennifer Schiavone, Vice President, Corporate Communications, Americas. "Henkel Researchers' World provides an engaging, interactive resource to help build curiosity around STEM in local communities. With the help of DonorsChoose, we are thrilled to also directly support teachers in their own efforts to nurture a love for STEM in their classrooms."
As part of its STEM Day support, Henkel donated $10,000 through DonorsChoose to aid teachers who are pursuing STEM education programs in the Bridgewater and Culver City areas. The donation funded projects that will support 35 teachers and serve nearly 5,000 students, with project goals such as purchasing new graphing calculators for a statistics class, elevating the technology in a robotics lab, building a roller coaster to demonstrate the laws of physics, adding sensory learning materials to elementary STEM programs, and more.
"I want to be able to provide my students with various materials that are a part of their everyday experiences so they can experiment with how things work on their own terms," said a New Jersey teacher who has received funding through Henkel's donation. "Preschoolers have a natural inclination to explore and manipulate their surroundings to see how things work. These materials will allow my students to explore cause and effect, discover how small changes can drastically alter the results, and foster a love of science and discovery that will stick with them for the rest of their lives."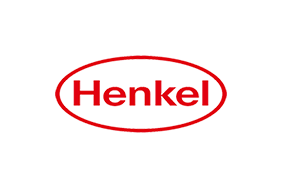 Henkel
Henkel
About Henkel in North America
In North America, Henkel operates across its three business units: Adhesive Technologies, Beauty Care, and Laundry & Home Care. Its portfolio of well-known consumer and industrial brands includes Schwarzkopf® hair care, Dial® soaps, Right Guard® antiperspirants, Persil®, Purex®, and all® laundry detergents, Snuggle® fabric softeners as well as Loctite®, Technomelt® and Bonderite® adhesives. With sales of around 6 billion US dollars (5 billion euros) in 2019, North America accounts for 26 percent of the company's global sales. Henkel employs approximately 9,000 people across the U.S., Canada and Puerto Rico. For more information, please visit www.henkel-northamerica.com, and on Twitter @Henkel_NA.
About Henkel
Henkel operates globally with a well-balanced and diversified portfolio. The company holds leading positions with its three business units in both industrial and consumer businesses thanks to strong brands, innovations and technologies. Henkel Adhesive Technologies is the global leader in the adhesives market – across all industry segments worldwide. In its Laundry & Home Care and Beauty Care businesses, Henkel holds leading positions in many markets and categories around the world. Founded in 1876, Henkel looks back on more than 140 years of success. In 2019, Henkel reported sales of more than 20 billion euros and adjusted operating profit of more than 3.2 billion euros. Henkel employs more than 52,000 people globally – a passionate and highly diverse team, united by a strong company culture, a common purpose to create sustainable value, and shared values. As a recognized leader in sustainability, Henkel holds top positions in many international indices and rankings. Henkel's preferred shares are listed in the German stock index DAX. For more information, please visit www.henkel.com.
More from Henkel