Published 11-10-23
Submitted by Regions Bank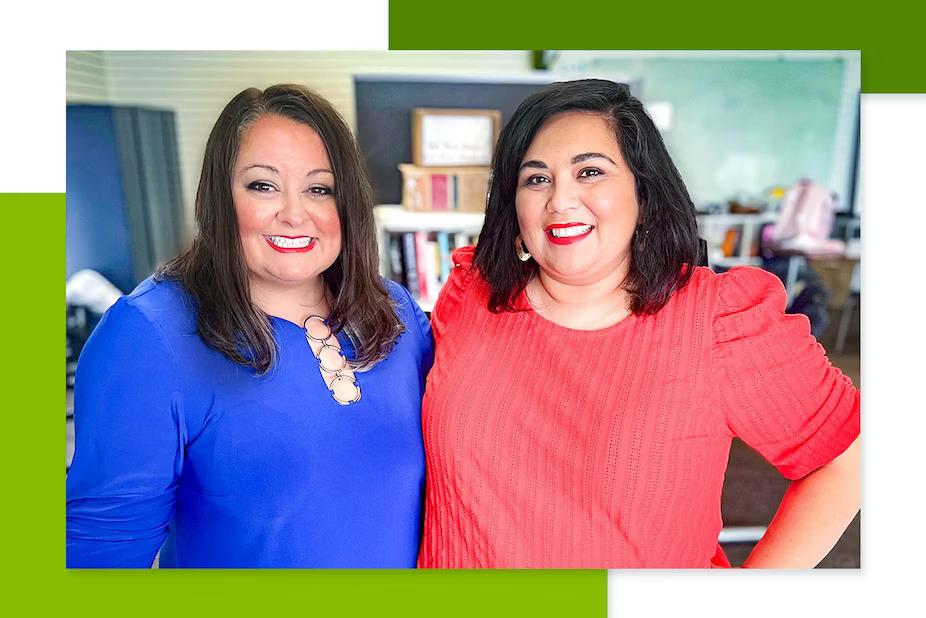 By Kim Borges
Ever had a close friend who can talk you into anything?
Kristina Jones has. Her name is Jenny Walker.
"Jenny called me while she was on vacation and said, 'Never mind all those go-karts in the background, listen to this,'" Jones recalled of the pitch that started it all. "When she asked, 'What do you think?' I said, 'Yeah, I'm in.'"
Walker's big idea? Asking Jones to leave her job at Texas A&M University's Texarkana campus where the two previously worked together as Student Engagement coordinators to join her at the Literacy Council of Bowie and Miller Counties and launch 100 Families. Walker saw how the program was helping people move from crisis to career by bringing together multiple agencies to serve families' essential needs could work in her community while at a nonprofit conference.
In 2020, Walker had talked someone else into making her own move to lead the Literacy Council – her husband.
"He said, 'You're telling me you're going to leave a stable job you love to go to a small nonprofit?'" Walker said. "I replied, 'Yes, that's what we're doing, and it's going to be great.'"
Three years later, it's more than great with the Literacy Council quadrupling the number of clients it serves. Mac Carrell, manager of Regions Bank's Ashdown branch on the Arkansas side of the Ark-La-Tex, sees that greatness each time he teaches financial education or meets one-on-one with an agency client. Regions has also financially supported the nonprofit in 2023 through a $5,000 donation.
"What's so amazing about 100 Families is it's a network," said Carrell. "That's exactly what is needed, a network. Clients may come to the Literacy Council and be hungry; or, they may go to the food bank but not be able to fill out an application."
Carrell's youth resembled some of those challenges.
"We grew up in federal housing on food stamps," he said. "I know what it's like to take a SNAP card to the grocery store and feel a little bit of shame. We didn't have 100 Families when I was younger. You had to put out 100 different feelers to get what you needed."
Today, Carrell shares his experience to help put agency clients at ease.
"I may be the most non-traditional banker you're ever going to meet," he said. "My mom was a single mother raising three boys. I've been there where I've had to take the hand up, where somebody helps you."

Jenny Walker faced similar childhood challenges.
"I grew up in generational poverty, and I understand the power of what an education can do," she said. "But when life is hard, learning is hard."
It's the philosophy at the root of 100 Families. And it's what sparked Walker's lightbulb moment at that conference.
"Our clients face transportation issues, childcare issues," she said. "I can't solve transportation; I can't solve childcare, but I realized I didn't have to solve those problems. I could count on people in our community leading other organizations to help me solve the problem. We're all serving the same people; we're just serving different pieces of what they need."
We're all serving the same people; we're just serving different pieces of what they need. 
Jenny Walker
Kristina Jones oversees in-house and community case managers and works with 60-plus community partners in her role coordinating 100 Families. The demand for services makes it a full-time-plus job.
"By year end, we should be serving 1,000 students," Walker said.
Jones points to the Literacy Council's collaboration with the local probation and parole department as an example for any remaining skeptics.
"We're really helping these men and women reach their full potential, regardless of what their past has been," she said. "That's not a place you'd think of to go for warm and fuzzy feelings, but it is."
Walker knew from day one her friend was the right choice for the 100 Families role.
"Kristina is persistent, and people love her," she said. "She has a personality that people want to be part of anything she's doing."
That imagination includes adding three staff members beyond Jones and significantly expanding their volunteer base with regular helpers like Carrell.
"Mac has been wonderful," said Walker. "He's helping our students learn things they never would have learned otherwise."
Carrell welcomes every opportunity to offer clients something that doesn't cost a cent: hope.
"There are so many people who feel defeated," he said. "If you have setbacks, you may not know what you're fighting for. What I say is you have to be persistent. One, two, five, ten times may not be enough. But if you keep working at it, you'll get there."
Carrell is living proof.
"I had every disadvantage in the world like our clients. I tell them, 'Hey, I've struggled too.' When you make that connection and share with someone on that level, you've made a lifelong friend. I am so happy to share what I am. I just want to be a resource to them."
Jenny Walker understands that desire to serve. And she has no regrets about her decision three years ago.
"Even on the hardest day, I would take this job over any other I've done in my life," she said. "There's so much responsibility in the work we do, and I don't take that lightly. If someone rests easier tonight because of the work we do, I can sleep better."
Given the lives she and team are transforming daily, there's no doubt Walker is sleeping soundly.
From Client to Peer Mentor: Logan Garza Shares the Literacy Council's Impact.
"What I appreciate most about the Literacy Council is so hard to answer because there is so much to be grateful for! Participating in this program has taught me I can overcome barriers, reach out for help, be genuinely loved and love myself and I can change and break the generational curses that have haunted me for so long. The Literacy Council has taught me I am worth it, and I am strong enough to achieve anything."
Read more about Garza's journey.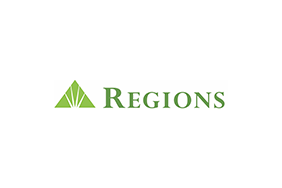 Regions Bank
Regions Bank
Regions Financial Corporation (NYSE:RF), with  $147 billion  in assets, is a member of the S&P 500 Index and is one of the nation's largest full-service providers of consumer and commercial banking, wealth management, and mortgage products and services. Regions serves customers across the South, Midwest and  Texas , and through its subsidiary, Regions Bank, operates more than 1,300 banking offices and 2,000 ATMs. Regions Bank is an Equal Housing Lender and Member FDIC. Additional information about Regions and its full line of products and services can be found at www.regions.com.
More from Regions Bank