Published 11-08-23
Submitted by PotlatchDeltic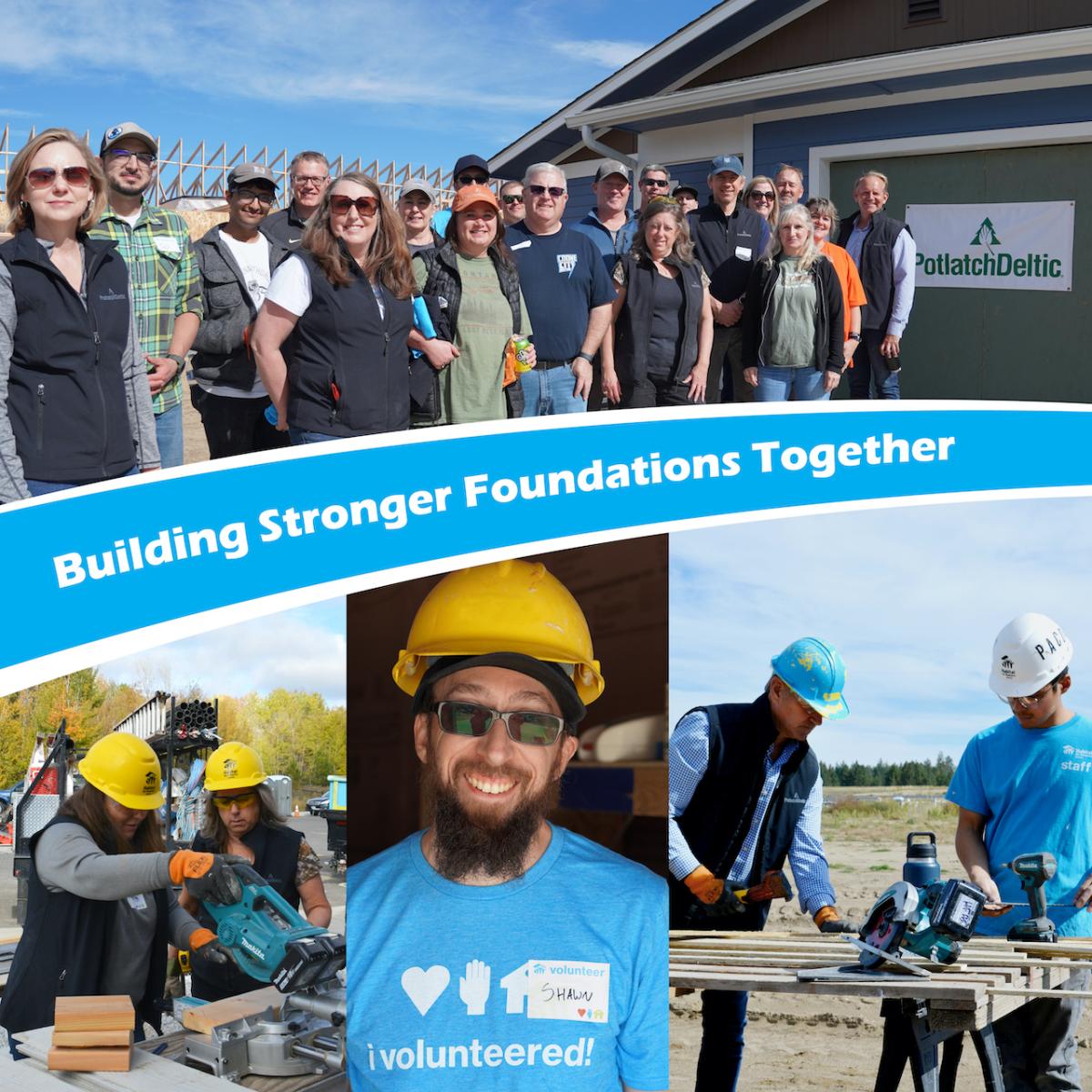 PotlatchDeltic has partnered with United Way for over a decade to raise money for local non-profits. At our corporate office in Spokane, Washington, we hold a United Way Week every year. The Spokane office contributions had a 100% participation rate in 2023 and were augmented through a corporate fifty percent match per dollar contributed. United Way Week also included various activities to promote awareness about United Way's initiatives and raise additional funds for charities. Several of our Team Members are involved with charitable organizations, and podcasts were produced and broadcasted during the week to educate Team Members on local charitable and volunteer opportunities. The United Way Week team held several other events, which included our annual raffle for donated baskets, a paper airplane contest, and our chili and cornbread cookoff. All of this contributed to the week being a great success, with over $132,000 raised for Spokane County United Way.
Additionally, each year, during United Way Week, our Spokane team also gives back to the community with a day of service. We partnered with Habitat for Humanity in Spokane this year to volunteer for a build day. Teams were organized to assist with installing and caulking siding and conducting some neighborhood cleanup. Volunteers loved working with their hands and people they wouldn't normally interact with in their day-to-day activities.
We look forward to working with Spokane County United Way and Habitat for Humanity again in 2024.
FORWARD-LOOKING STATEMENTS
This release contains certain forward-looking statements within the meaning of the federal securities laws. Words such as "each year," "every year," "look forward," and similar expressions and references to achievement of objectives in the future are intended to identify such forward-looking statements. These statements reflect management's views of future events based on estimates and assumptions and are therefore subject to known and unknown risks, uncertainties, and other factors, and are not guarantees of future conduct, results, or policies. Please view the Cautionary Statement Regarding Forward-Looking Information in our Annual Report on Form 10-K and in our other filings with the SEC.

PotlatchDeltic
PotlatchDeltic
PotlatchDeltic (Nasdaq: PCH) is a leading Real Estate Investment Trust (REIT) that owns nearly 2.2 million acres of timberlands in Alabama, Arkansas, Georgia, Idaho, Louisiana, Mississippi, and South Carolina. Through its taxable REIT subsidiary, the company also operates six sawmills, an industrial-grade plywood mill, a residential and commercial real estate development business and a rural timberland sales program. PotlatchDeltic, a leader in sustainable forest management, is committed to environmental and social responsibility and to responsible governance. More information can be found at www.potlatchdeltic.com.
More from PotlatchDeltic