Published 11-08-23
Submitted by Mary Kay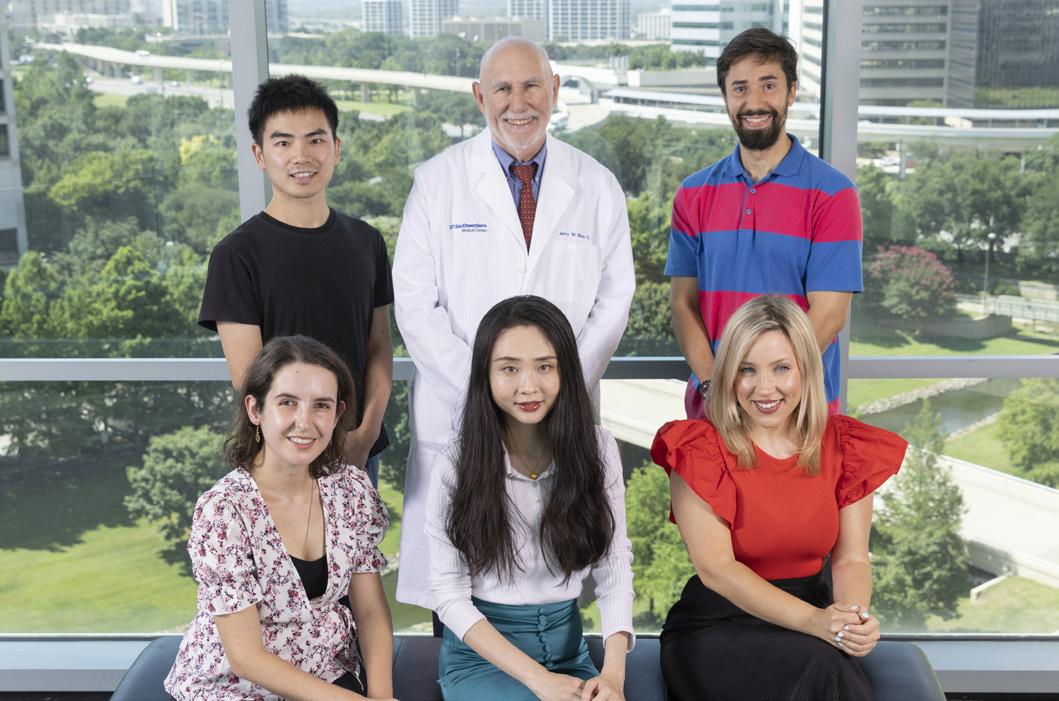 DALLAS, November 8, 2023 /CSRwire/ - The Mary Kay Ash Foundation℠, a decades-long leader and advocate for finding cures for cancers affecting women, and UT Southwestern Medical Center, one of the nation's premier academic medical centers, in Dallas, Texas, are celebrating five years of collaborative success on the International Postdoctoral Scholars in Cancer Research Fellowship program. Hosted at the Harold C. Simmons Comprehensive Cancer Center at UT Southwestern Medical Center, the fellowship is a two-year postdoctoral program sponsored by the Mary Kay Ash Foundation.
Established in 2019, the program set out to recruit exemplary international researchers in their respective fields, provide them with invaluable experience, mentorship, and a return grant to continue their pursuits in their home country - bringing their knowledge and experience gained with them.
To date, the program has successfully recruited 13 highly accomplished postdoctoral researchers from Brazil, China, Germany, Mexico, Singapore, Spain and Portugal - seven of which have successfully completed the program; six continue to actively pursue their respective research projects in Dallas; and all have made impactful contributions to notable research publications. 
Meet the Scholars and read about their individual research efforts during their time in the program. 
"For more than two decades, the Mary Kay Ash Foundation and UT Southwestern Medical Center have partnered in a continued commitment to find cures for cancers affecting women," said Michael Lunceford, President, Mary Kay Ash Foundation Board of Directors. "Our partnership continues to bring pivotal innovations to the cancer research frontlines by removing barriers and encouraging information sharing across borders and the world. These findings will be shared on a global level and impact women in every corner of the world."
Under the expert guidance of Dr. Jerry Shay, Professor of Cell Biology and The Southland Financial Corporation Distinguished Chair in Geriatrics at UT Southwestern Medical Center, the program has consistently attracted and recruited exceptional candidates, ensuring the participation of highly qualified individuals from diverse geographic areas. In the most recent recruitment efforts, two outstanding scholars were recruited to the program: Debora Andrade Silva, Ph.D., from the University of Sao Paulo in Brazil, and Quan Wang, Ph.D., from Shanghai Jiao Tong University in China.
"We appreciate Mary Kay Ash Foundation's continued investment in UT Southwestern Medical Center and the future of cancer research. With the foundation's support, we can attract top international candidates, bring them to our state-of-the-art facilities to work with accomplished mentors, and make great strides in research advancements," said Dr. Jerry Shay. "The global postdoctoral grant allows diverse cancer research talent the opportunity to conduct cutting-edge cancer research at both UT Southwestern Simmons Cancer Center and back in their home country."
The Mary Kay Ash Foundation is proud to continue its long legacy of making the world a safer, healthier place for women and their families.
*****

Mary Kay
Mary Kay
Then. Now. Always. One of the original glass ceiling breakers, Mary Kay Ash founded her dream beauty brand in Texas in 1963 with one goal: to enrich women's lives. That dream has blossomed into a global company with millions of independent sales force members in more than 35 countries. For 60 years, the Mary Kay opportunity has empowered women to define their own futures through education, mentorship, advocacy, and innovation. Mary Kay is dedicated to investing in the science behind beauty and manufacturing cutting-edge skincare, color cosmetics, nutritional supplements, and fragrances. Mary Kay believes in preserving our planet for future generations, protecting women impacted by cancer and domestic abuse, and encouraging youth to follow their dreams. Learn more at marykayglobal.com, find us on Facebook, Instagram, and LinkedIn, or follow us on Twitter.
More from Mary Kay