Published 11-07-23
Submitted by MAXIMUS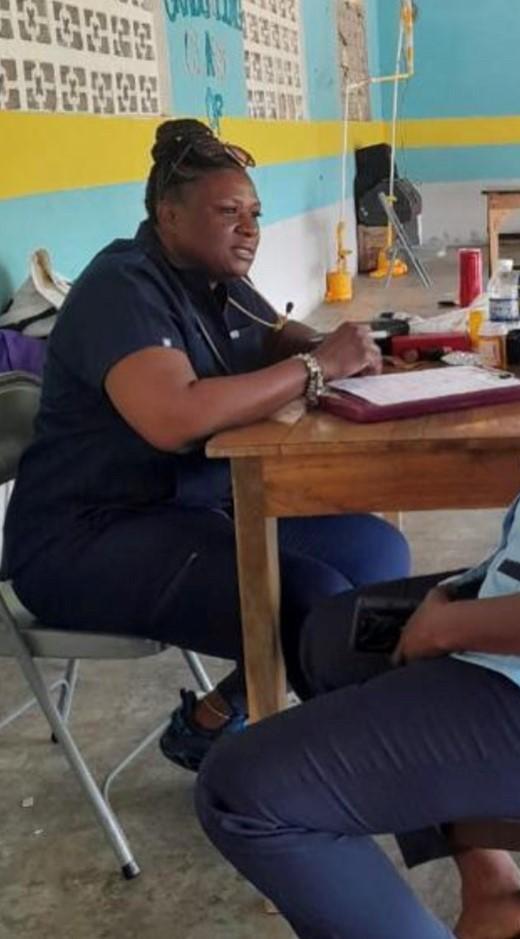 This story was submitted through the Foundation's Share Your Story campaign and represents Maximus employees' commitment to creating positive change. Read this story of impact told by Dr. Carolyn J. Wiltshire (photo on the right), Director of Clinical Management for the New York Independent Assessor Program.
It is a stiflingly hot Sunday morning in April of 2023. We see a long line of locals forming as we get off the bus. People call out in excitement, shouting, "The doctors are here! The doctors are here!" They are huddled in the fast-disappearing shade along the side of the old, abandoned house that will be our office for the next seven or eight hours. Some run back to their homes to inform their families and neighbors of our arrival. We set up a triage station and started the intake process outside. We are in Saint Ann, Jamaica's largest parish and one of the oldest populated areas of the island. Our mission has begun.
Everyone in line has one thing in common: They are desperately seeking healthcare. Against the backdrop of stunning mountains, sandy beaches, and dense rainforests, Jamaica suffers from alarming poverty. Approximately 80% of the Jamaican population is without health insurance. Public hospitals are overcrowded, underfunded, and lacking skilled personnel. Twice a year, in April and October, the Jamaica Medical Mission provides medical treatment and supplies to people in the poorest parts of the country. In truth, if we don't provide medicine and vitamins, they probably won't get them at all.
On our arrival, representatives of the Catholic Church welcomed us with a blessing for the five challenging days of work ahead. I stand alongside Dr. Randy Pellew, a nurse practitioner and clinical manager with the New York Independent Practitioner's Program (NY IPP), who has done this mission 15 times before. Like myself, he was born in the Caribbean, and we are both excited to give back to the community. Tricia Robinson and Mavis Bailey are also clinical managers and nurse practitioners from the NY IPP, who accompanied us and worked on this mission. This experience is my first. Like my colleagues, I have brought a suitcase full of blood pressure monitors, glucometers, pulse oximeters, bandages, and reading eyeglasses. We all collectively have three to six month supplies of medications for high blood pressure, diabetes management, high cholesterol, asthma, intestinal worms, and vaginal infections to list a few, which we hope will last the residents until we return in the fall.
The people in line are desperate. They have diabetes, high blood pressure, untreated wounds, and various tropical illnesses. For many of them, this is their only chance of receiving treatment. We can only provide general care, but they must also see ophthalmologists, OB-GYNs, dentists, and so much more! We travel from one parish to another for the next five days, sometimes visiting two or three per day. We don't stop until we've seen every person in line.
This mission is no walk in the park. The roads are bumpy. The climate is dry and hot. Several sections of the island have limited access to running water due to a worsening drought affecting Jamaica. But we persevere.
Now, it is Sunday afternoon. I am seated comfortably on an air-conditioned aircraft headed back to New York. I am exhausted! I look out the window at the sandy bays, narrow coastal plains, and green rainforests below. Yet all I can think about is a tiny old lady who came to me complaining of headaches. After examining her and asking some questions, I realized she was probably having trouble with her vision. I returned to our medical supplies area and got a $9.99 pair of reading glasses for her. She put them on, her eyes filled with tears as she realized she would no longer be in pain. Mine filled with tears as I realized how little it took to help her.
You may wonder if participating in this mission is worth the hard-earned money, PTO, and time away from my family. And I will eagerly reply – YES! I can honestly say that this is one of my life's most rewarding and humbling experiences. While I thought I was coming to help the locals, the transformation happened to me. A sigh of relief and gratitude, knowing I'll return there in October. And I hope the residents can sleep better at night knowing that "the doctors are here." In our hearts, we are here forever.
Giving back to the communities we serve
The Maximus Foundation is one of the ways Maximus employees are doing something greater together. Established by the Maximus Board of Directors in 2000, the Maximus Foundation is an independent, employee-led, 501(c)(3) nonprofit organization. Employee donors pool their charitable contributions together through the Foundation, double their impact on the grantmaking program through Maximus' dollar-for-dollar matching pledge, and make their voices heard by nominating and voting for future grantee partners. Though the Foundation focuses its giving strategy on grantmaking, it also helps coordinate corporate-wide humanitarian efforts and empowers employees to donate their time and skills to nonprofits. Their inspired giving and volunteerism help accelerate the missions of nonprofits on the front lines of the communities we serve. Learn more at maximus.com/foundation.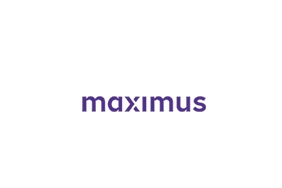 MAXIMUS
MAXIMUS
As a leading strategic partner to governments across the globe, Maximus helps improve the delivery of public services amid complex technology, health, economic, environmental, and social challenges. With a deep understanding of program service delivery, acute insights that achieve operational excellence, and an extensive awareness of the needs of the people being served, our employees advance the critical missions of our partners. Maximus delivers innovative business process management, impactful consulting services, and technology solutions that provide improved outcomes for the public and higher levels of productivity and efficiency of government-sponsored programs. For more information, visit maximus.com.
More from MAXIMUS