Published 11-06-23
Submitted by ofi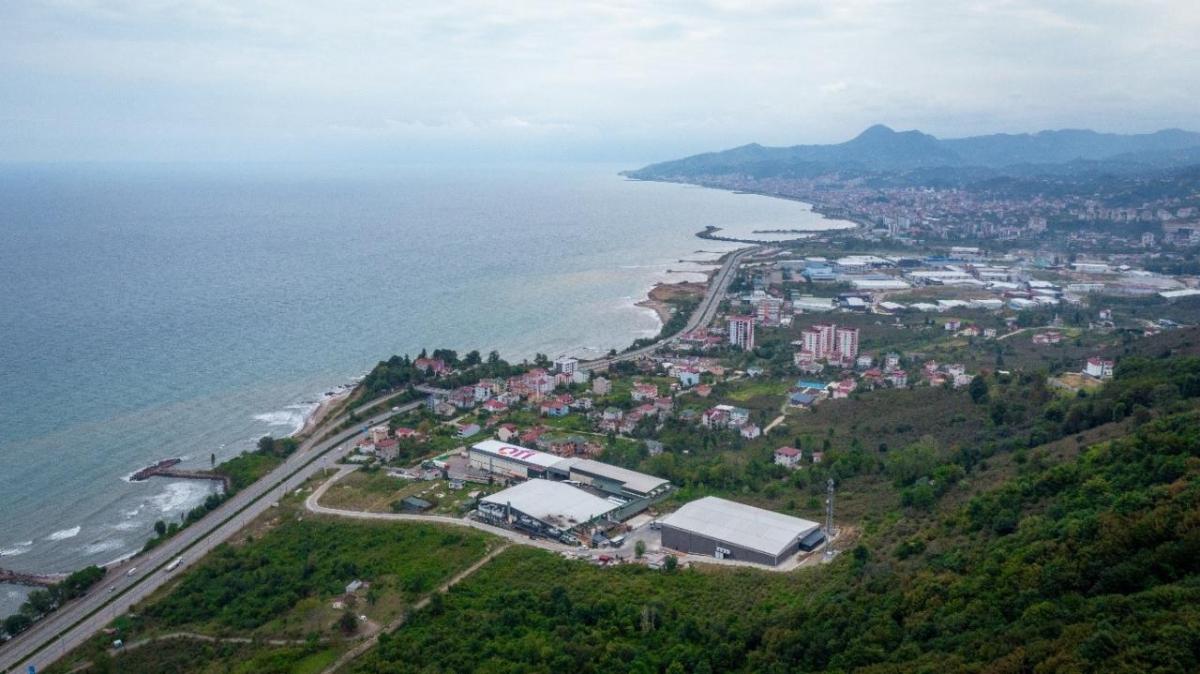 As you walk around the villages tucked away in Turkey's Eastern Black Sea hills, every sight and sound is permeated by hazelnuts, or Findik. They carpet the towering hillsides, they are the subject of conversations in supermarkets and gas stations, and on display behind glass cabinets in hotels and restaurants.
You can understand why this is the world's hazelnut heartland. And why to hazelnut lovers, it's a haven.
"Hazelnuts from the Black Sea region have the highest quality among other varieties grown around the world. Their high kernel percentage, fat content, and level of skin separation also make them the most suitable for processing, so together with their naturally sweet, buttery flavor, these hazelnuts are perfect as a nourishing snack or delicious added ingredient" says Gözde Özpolat, R&D Engineer at ofi's Piraziz processing facility, which produces a range of whole hazelnuts, pieces, pastes, and powders.
Her team work closely with ofi's innovation experts in the Netherlands to develop sweet and savoury products for global confectionary brands, from high-fibre chocolate hazelnut spread and salted hazelnut butter, to spiced roasted nuts.
From their humble beginnings as a staple food source, hazelnuts from the Ordu and Giresun provinces are now the mainstay of economic activity and count for 60 percent of the country's production. Though you might wonder how the erratic temperatures and steep, rugged terrain can provide fertile ground for any crop, hazelnut trees have happily taken root in the shallow soils and with room to spread, they bind together the previously barren slopes.
These hardy perennials require no irrigation and can thrive despite harsh growing conditions. But as the appetite for hazelnuts in confectionary and plant-based snacks surges[i], production is hampered by aging orchards and inadequate farming practices. A worrying trend that the climate shocks to have hit the region in recent years only add to. This year's unprecedented cold spells and lack of rainfall during the critical nut development period in May, have sliced crop expectations for this summer's harvest[ii].
"We've seen cold spots on the farm resulting in groups of trees producing nothing" explains 60-year-old hazelnut farmer Yilmaz Özdemir, motioning down the hill on his 1.7-hectare farm, situated at around 1,020 masl in the Ordu county of Gölköy.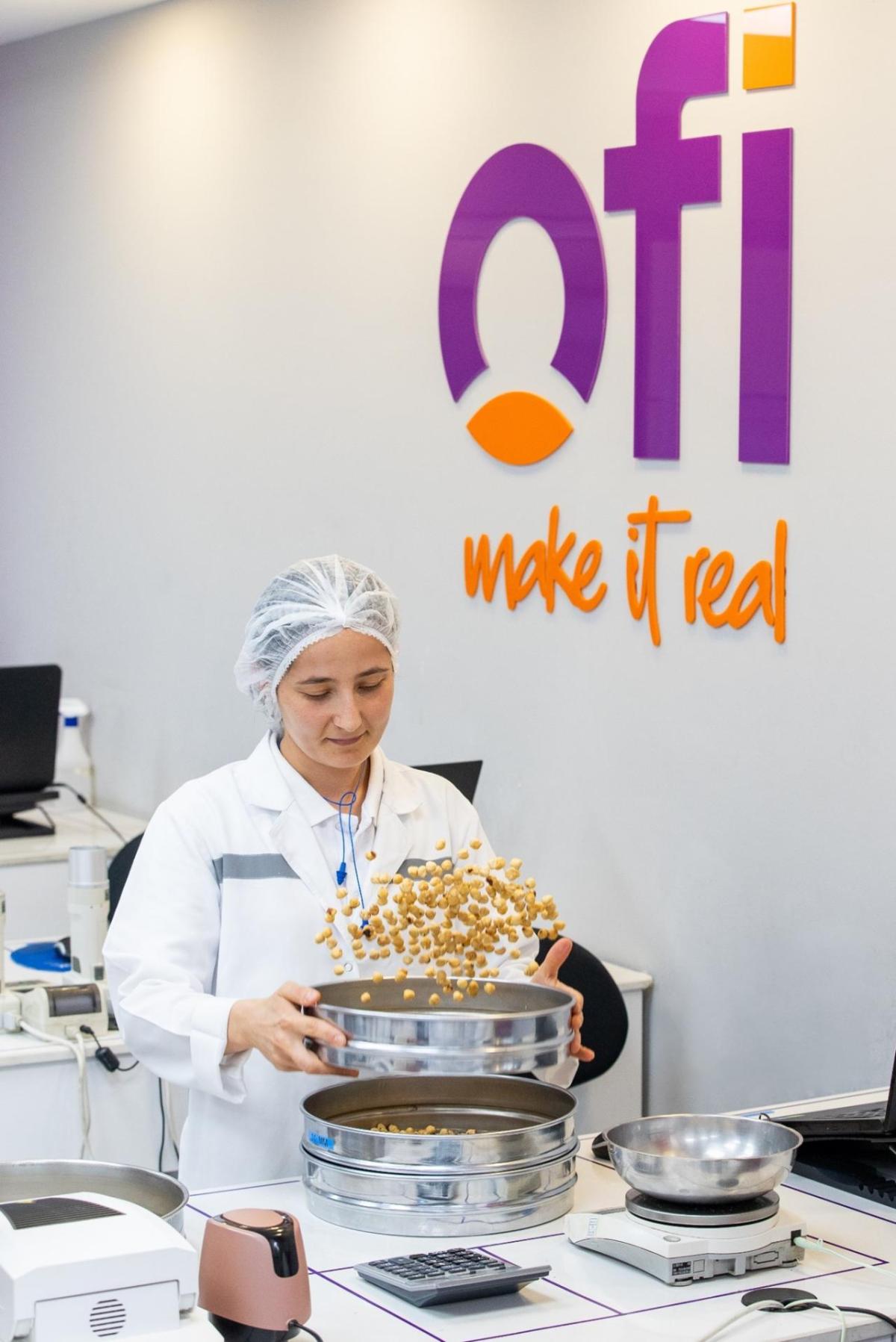 Encouragingly though, many farmers like Yilmaz are bucking the industry trend having realized the benefits of taking better care of their farms.
Five years ago, he teamed up with an ofi agronomist and says that since then, the biggest change he's noticed on his farm has been for the better. "I've learned everything from fertilization to pruning. I have more hazelnuts on the tree now. Initially I couldn't produce more than 3 tons. Last year I got 5.5 and I'm expecting around 4 this year." 
His wife Hatice, who claims to do the lion's share of farm maintenance, agrees: "I've noticed more consistent yields over the last two years, with no 'off' year".
They are among 6,300 hazelnut farmers across the Black Sea region who received training on Good Agricultural Practices from ofi's agronomists last year and saw yields increase by approximately 6% on average compared to their 2020 crop. Designed to improve productivity and hazelnut quality on the farm, the training starts with soil analysis to inform the suitable fertilizer and application and goes on to teach biological pest control as a first line of defence, composting using pruning waste and husks, and post-harvest best practice on drying and storage.
ofi social worker Esra Aysan who also works closely with Yilmaz, says that the right agronomy and tools make an important difference, but the "human side - labor rights, health and nutrition, and childcare - also matters for a sustainable crop over the long term." This is because the labor-intensive task of harvesting Turkey's hazelnuts, as well as other agricultural products, is performed primarily by seasonal agricultural workers who migrate with their families every year from the poverty-stricken southeast region near the Syrian border. Comprising a workforce of over a million[iii], they often work and live in the most disadvantaged conditions without any kind of social security.
But the 12 men and women working on Yilmaz's farm who have arrived from Diyarbakir have been issued with labor contracts by ofi, the first business to introduce them in the sector, which protect their rights with safe working conditions, adequate food and accommodation, legal working hours, and a minimum wage. In fact, Yilmaz pays his workers 23% above this.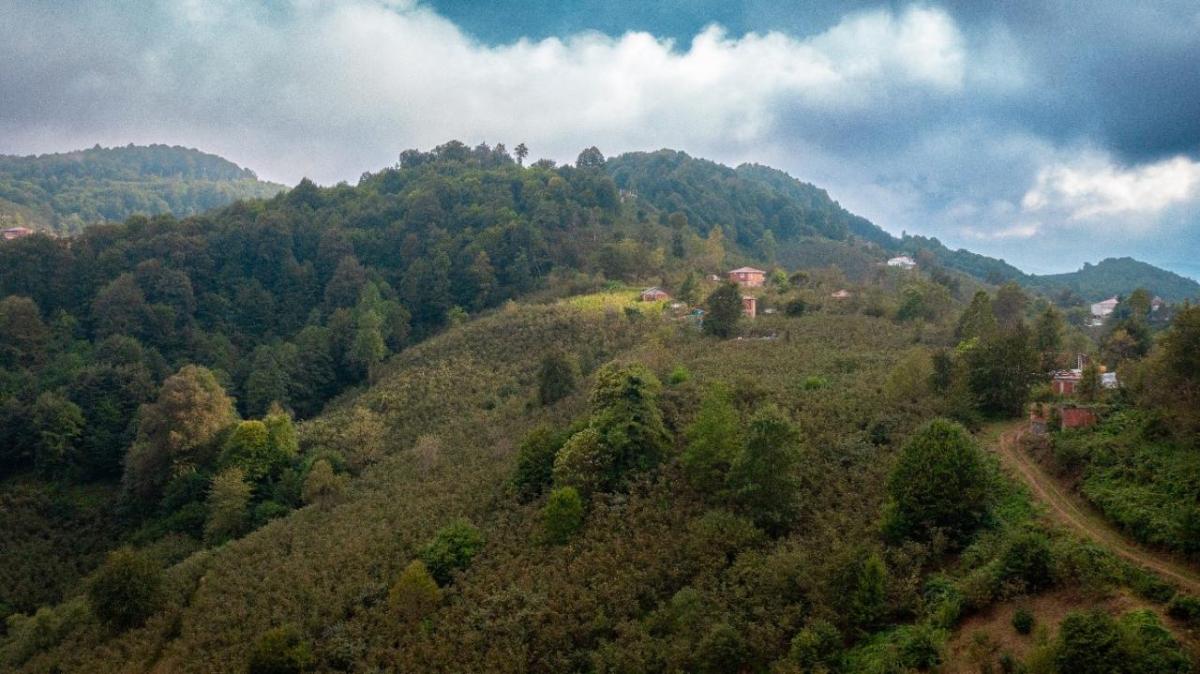 It's day one of the harvest and Esra is delivering health and safety training to the workers. She provides them with first aid kits, notebooks to record working days and salary, and a direct hotline to ofi to log any grievances, available in Turkish, Georgian, Kurdish, and Arabic. The women, who make up most of the workforce, also receive dedicated health check-ups, hygiene and nutrition advice, and childcare support.
"They (ofi) train us on what to do on the farm, how to work, hygiene, cleaning, wearing gloves, how to protect our rights and stand on our own feet" explains 22-year-old Ceren, who's here for a month with her family. This is her fourth summer working the hazelnut harvest, as well as apricots and cherries, since graduating from high school.
"We only see this training in hazelnut agriculture. We receive support in every way…Last year my younger brother went to Summer School, opened here for our younger children by ofi." 
The Summer Schools are a joint initiative between ofi and the Turkish Ministry of Education and local authorities, set up as safe spaces for the children of seasonal workers to learn, play and not work during the harvest period. 423 children attended the schools during last year's harvest.
For 11-year-old Ali, it was his first time: "Our friends always talked about Summer School in the evenings. They've been given bags, given shoes, given everything they need. I'm glad I came."
Together with the agronomy training, these efforts aim to address the most pressing issues in the hazelnut sector by helping farmers produce more and better quality and protect the rights of workers and their children. They are contributing to ofi's ambition to find more creative, productive, and sustainable ways to source and supply hazelnut ingredients under its Nut Trails strategy and 2030 targets.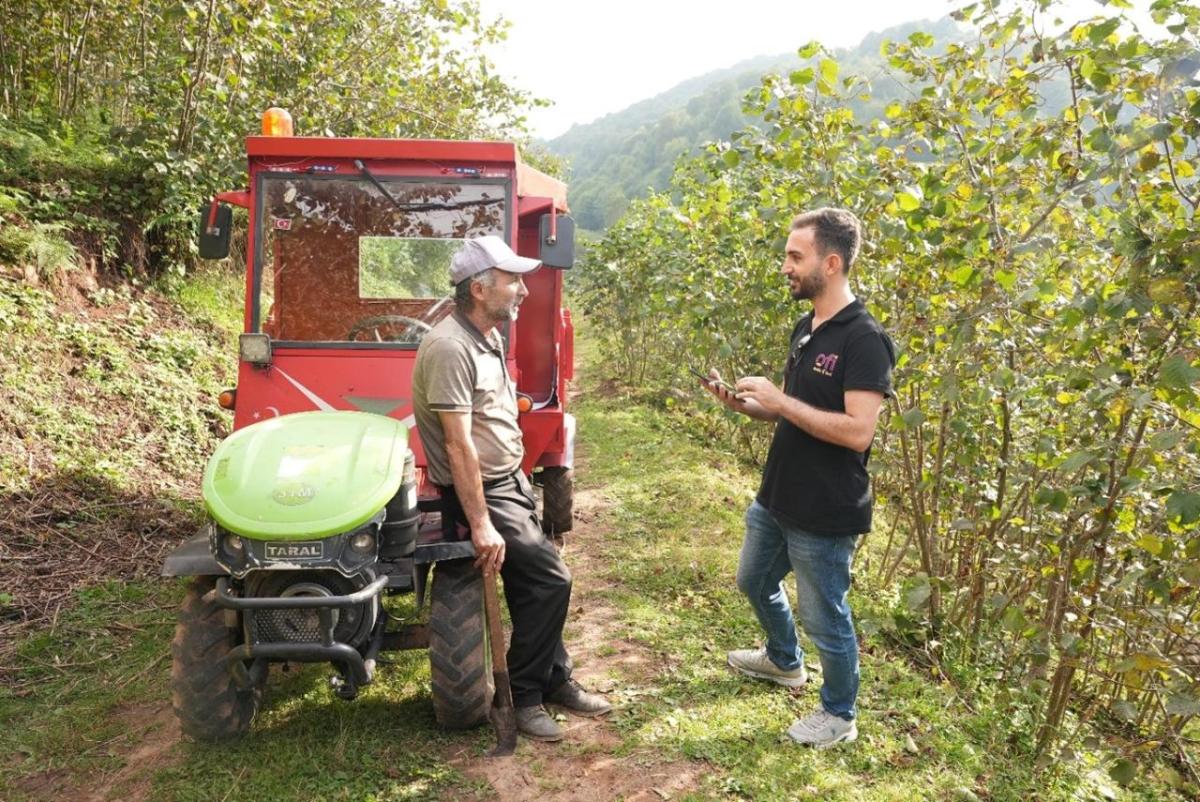 Back on Yilmaz's farm, a volley of blank gunshots echoes across the valley signaling the end of a farmer's harvest. While seasonal yields across all growing regions are looking lower than expected, this variation is normal year-on-year. And in the end, continued high demand from consumers for confectionary products together with the growing popularity of natural flavors[iv] are sure signs that the long-term outlook for farmers like Yilmaz and Turkey's cherished crop looks bright.
By Zoe Maddison, Sustainability Communications Manager, ofi (Olam Food Ingredients) 

[i] https://www.ofi.com/news-and-events/press-release/plant-based-much-more-than-a-substitute.html 
[ii] https://www.thegrocer.co.uk/sourcing/poor-turkish-hazelnut-supply-threatens-nutella-prices/683927.article 
[iii] https://data2.unhcr.org/en/documents/download/57035 
[iv] https://www.databridgemarketresearch.com/toc/?dbmr=global-hazelnut-market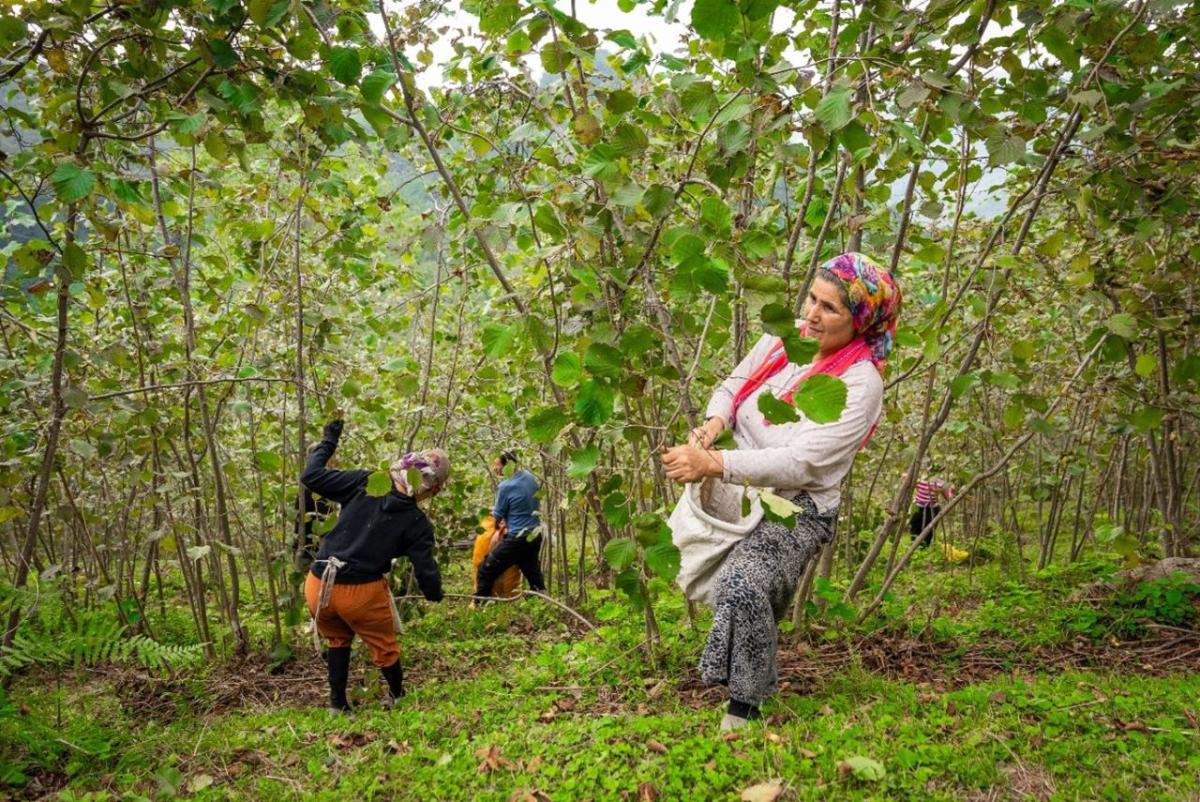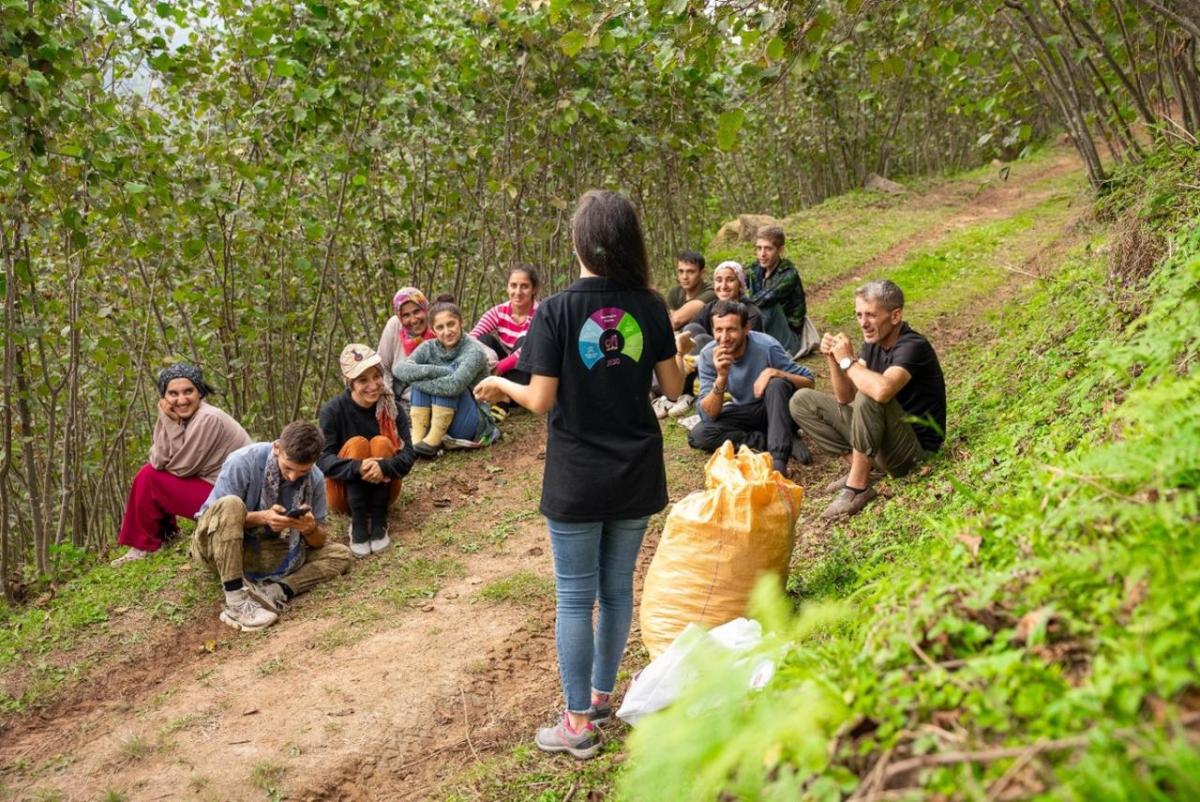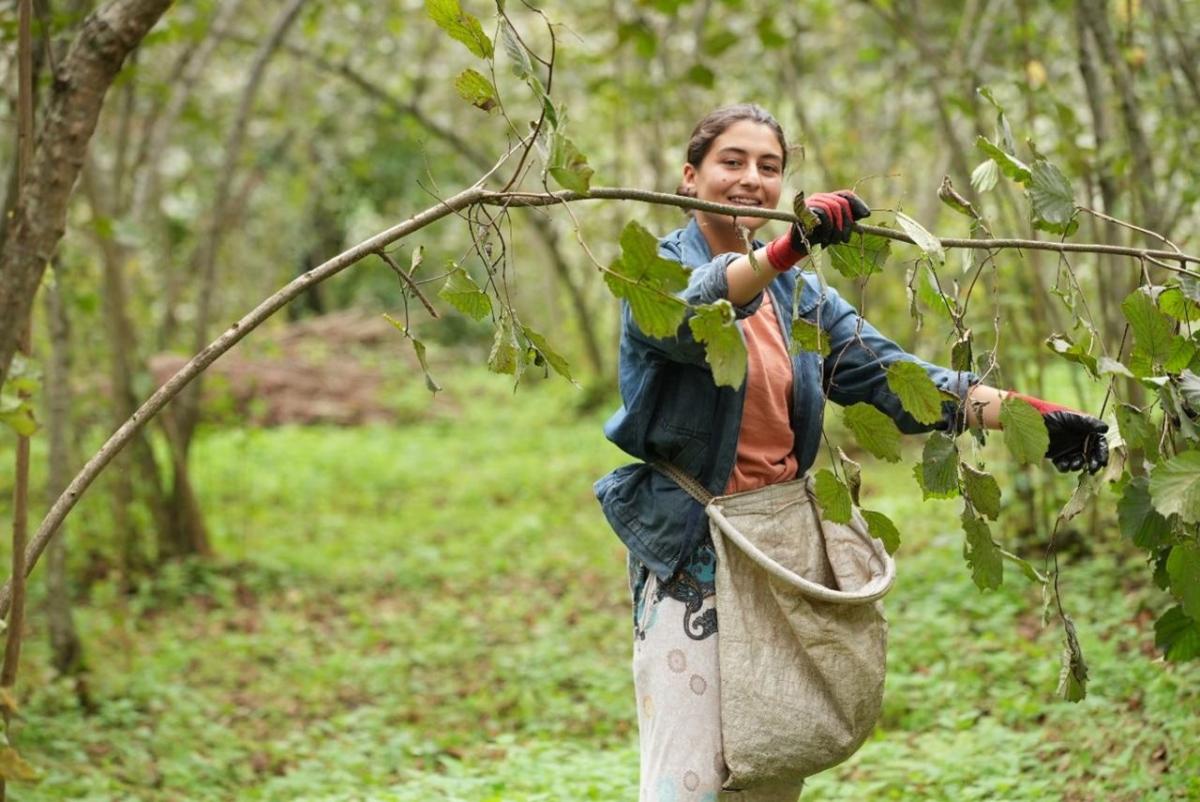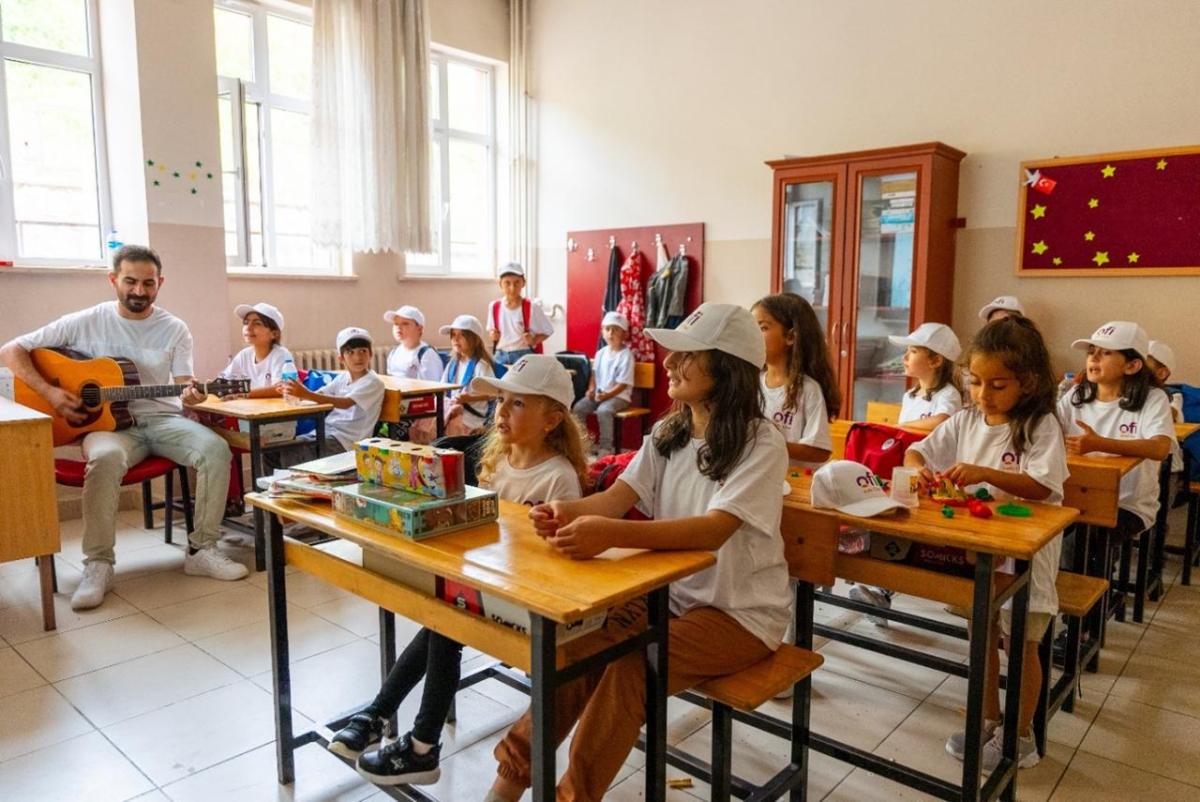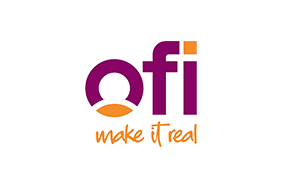 ofi
ofi
About ofi
olam food ingredients (ofi) is a new operating group born out of Olam International. ofi offers sustainable, natural, value-added food products and ingredients so that consumers can enjoy the healthy and indulgent products they love. It consists of the industry-leading businesses of cocoa, coffee, dairy, nuts, and spices. ofi has built a unique global value chain presence including its own farms, farm-gate origination, and manufacturing facilities. ofi partners with customers, leveraging its complementary and differentiated portfolio of 'on-trend' food products, to co-create solutions that anticipate and meet changing consumer preferences as demand increases for healthier food that's traceable and sustainable. To subscribe to the ofi newsroom (when the website is live on October 21) please visit www.ofi.com (privacy statement here). If you do not wish to receive information from ofi please contact media@olamnet.com. Follow @ofi-group
More from ofi