Published 11-06-23
Submitted by Edison International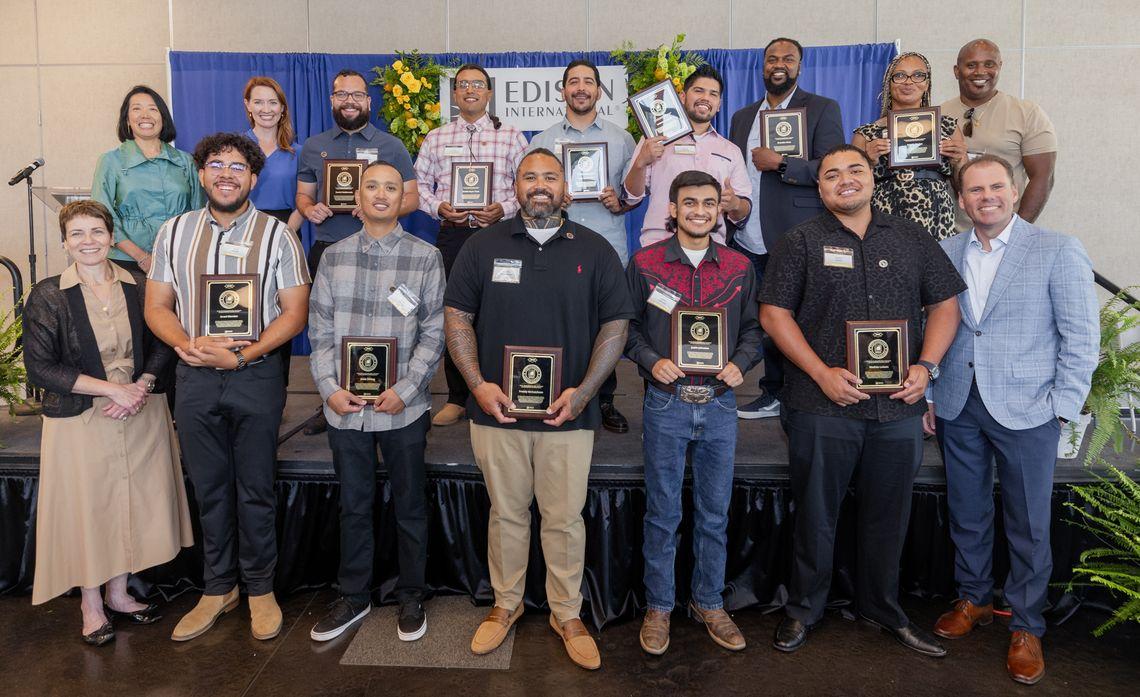 By Casey Wian ENERGIZED by Edison Writer
Becoming a Southern California Edison lineworker takes intelligence, skill, determination, strength and bravery. It also takes all kinds, as demonstrated by three of Edison International's 2023 Lineworker Scholarship winners.
Angela Brulée has enough can-do spirit to light up a room. The 44-year-old mother of five says she was certain about her career path the moment she saw a video on YouTube featuring an all-female lineworker rodeo team.
"Watching them go up and down the pole, their strength and their agility, it was just so inspiring for me," Brulée said. "I thought, I can definitely do this!"
Video also played a significant role in Lazarus 'Fuentes' decision to pursue linework. While still in high school, he watched a documentary featuring lineworkers dangling from ropes attached to helicopters.
"I thought, That looks awesome.'' I knew it was going to be the kind of job I would pursue at some point," Fuentes said.
For Freddy McCutcheon, a former defensive lineman at San Jose State University, a close friend who worked as an SCE journeyman lineman was his inspiration.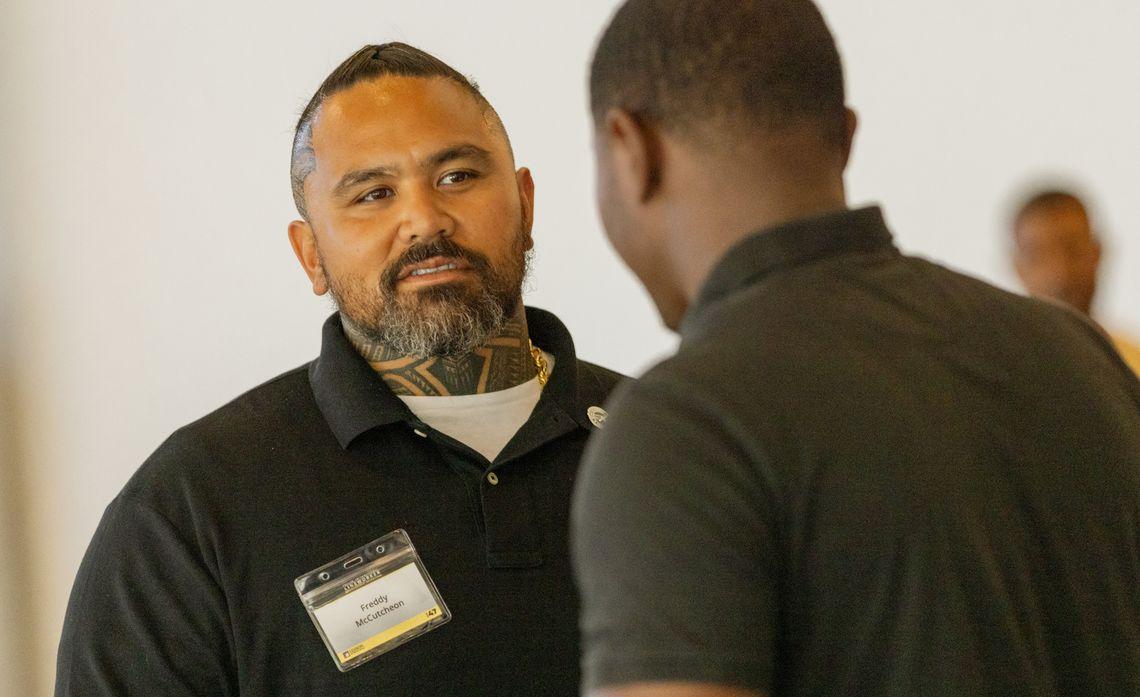 "The lineworkers I know love what they do and the life it provides them and their families," McCutcheon said. "I understand that the electric industry and the need for lineworkers are growing. Having a trade and something I can pass along to my kids is very important to me."
Edison International's Lineworker Scholarship Program is designed to provide opportunities for a diverse range of people to become SCE lineworkers, a much sought-after career that is critical to keeping power flowing throughout the company's 50,000-square-mile service area. It awards scholarships of up to $25,000 per recipient, providing tuition, tools and support to complete training at Los Angeles Trade-Technical College.
That's where Brulée first learned about the program.
Raised in Van Nuys by her mother and stepfather, she visited her father in Compton on the weekends and learned how to use hand tools from him. Brulée dropped out of school at 16 to escape family difficulties. She eventually settled in Nevada and became a homemaker, but also worked as a hair stylist to help make ends meet.
During the pandemic, she moved back to her father's house with her children, including one with special needs, to help her aging parents. Job prospects were bleak, and her family struggled financially.
Now, Brulée has passed the prerequisite courses and the physical agility test required for this fall's Powerline Mechanic certificate course at LA Trade-Tech. She is on track to complete the program early.
McCutcheon, now 38, thought he might be headed to the NFL one day. But a knee injury during his senior year of college derailed those plans.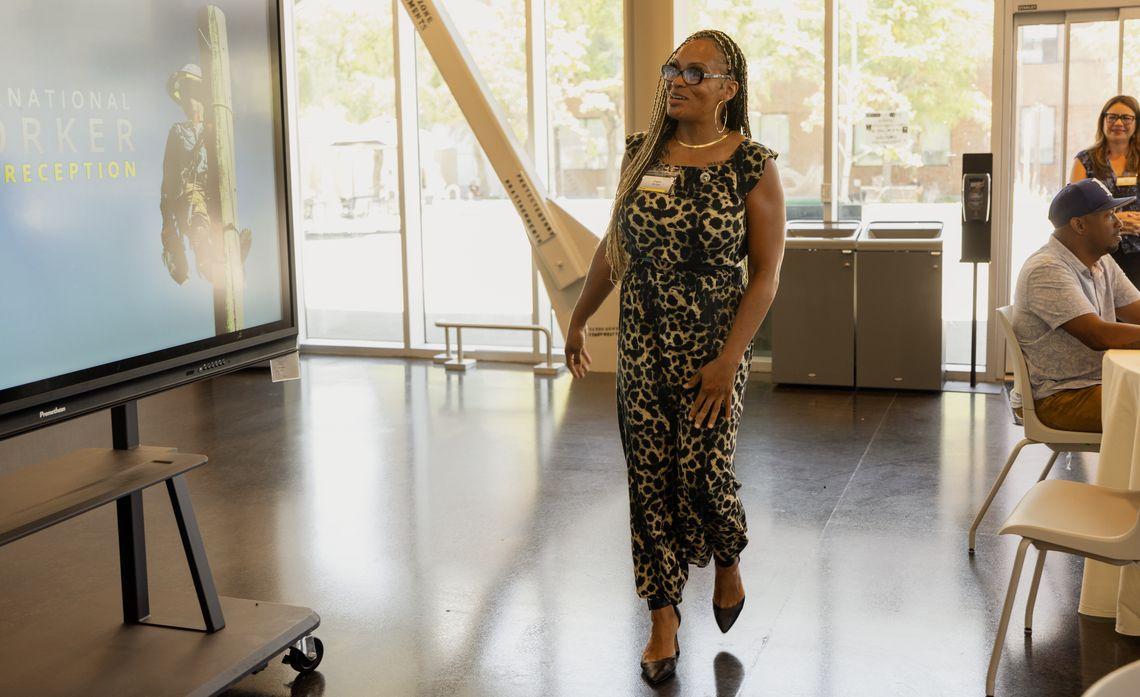 He worked as a graduate assistant for the San Jose State coaching staff but said, "It was a little hard going from being one of the top guys to being the guy getting coffee and donuts and printing things out."
Married with three children at the time, "I didn't really know how to use my degree to make any money," McCutcheon said.
He found a job as a welding helper for an oil refinery contractor, which led to a career working for a company that refines jet fuel. But he wanted something different outside the fossil fuel industry and discussed linework with his journeyman friend.
Even he was skeptical about a former defensive lineman's ability to perform a job that requires climbing 40-foot-high utility poles.
"I enjoy a challenge. The more people who say that I can't do something, the more I'm motivated to do it," McCutcheon said. "I understand about being part of a team and being prepared for the job you need to do."
Fuentes enlisted in the Marine Corps at age 17, partly because both of his parents had served in the military.
"For me, the military was the family business. I wanted to find the hardest thing I could do to challenge myself," he said. Freshly out of the Marine Corps in January and about to become a father at age 23 himself, Fuentes said he was so excited he was shaking when he got the call that he was an Edison Lineworker Scholarship winner.
"This is a dream job. I have served my country, and now I am going to have the chance to serve my community as a lineworker."
PHOTO CREDIT: ERNESTO SANCHEZ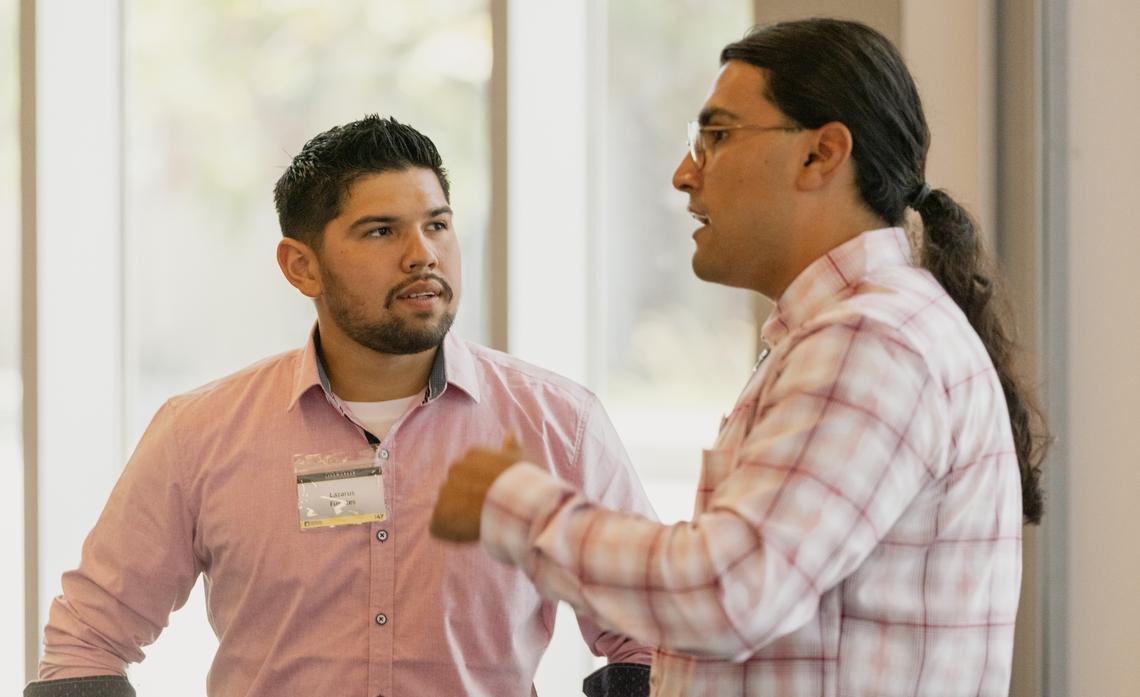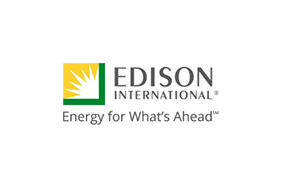 Edison International
Edison International
Edison International (NYSE:EIX), through its subsidiaries, is a generator and distributor of electric power and an investor in energy services and technologies, including renewable energy. Headquartered in Rosemead, Calif., Edison International is the parent company of Southern California Edison, one of the nation's largest electric utilities.
More from Edison International