Published 11-06-23
Submitted by Enbridge Inc.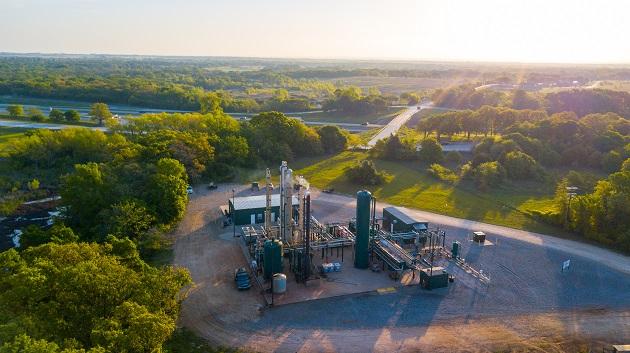 Enbridge has taken another significant step in the business of manufacturing and transporting renewable natural gas (RNG)—by announcing the purchase of seven operating U.S. landfill gas-to-RNG facilities from respected, experienced RNG developer Morrow Renewables.
The portfolio, worth US$1.2 billion, instantly establishes our RNG business as a North American midstream leader by volume. The carbon-neutral fuel will play a critical role in society's cleaner energy future, and these assets complement recent Enbridge moves to grow North America's volumes of RNG made from food waste and farm waste.
"This transaction represents a uniquely de-risked portfolio of operating and scalable RNG assets," says Enbridge President and CEO Greg Ebel. "The landfill gas-to-RNG facilities . . . will accelerate progress toward our energy transition goals. I am pleased to welcome the Morrow Renewables team members to the Enbridge family," adds Ebel of about 86 full-time employees in plant and field operations.
The Morrow facilities deliver RNG from municipal landfills in six Texas locations—Edinburg, Hinton, Tyler, Melissa, Longview, and Alvarado—in addition to Fort Smith, Arkansas. All are regions with growing demographics, ongoing landfill growth and strong partnerships with local municipalities.
Landfill RNG facilities collect gas produced by waste decomposition in the landfill, and treat and compress the gas to pipeline specifications.
After it's upgraded into pipeline-grade methane, RNG is easily blended into existing natural gas distribution and transmission networks—where it can be used to fuel transit fleets, power industry facilities, and heat homes and businesses. Without these facilities, the gas would be released or flared.
These seven facilities currently produce, in aggregate, about 5 billion cubic feet of RNG per year.
All seven are in operation, with a commercial structure underpinned by long-term contracts with municipalities and offtake agreements with customers, such that the portfolio will contribute to EBITDA in 2024.
"These assets were developed by a reputable management team that's been in the business for more than 20 years; we look forward to working with that team towards a smooth transition," says Caitlin Tessin, Enbridge's Vice President of Strategy and Market Innovation.
Fundamentals for RNG are strong—with indications of continued demand growth over the long term as gas utilities increasingly continue to set RNG blending targets.
Simply put, today's acquisition advances Enbridge's commitment to energy transition leadership by advancing new low-carbon sources of energy—such as RNG.
(TOP PHOTO: Among the seven operating RNG assets purchased by Enbridge from Morrow Renewables is the Turkey Creek energy plant in Alvarado, Texas. Photo courtesy, Morrow Renewables.)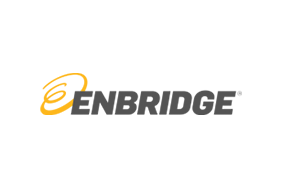 Enbridge Inc.
Enbridge Inc.
About Enbridge
At Enbridge, our name spells out our mission: a bridge to a sustainable energy future. That bridge safely connects millions of people around the world to the energy they rely on every day, fueling quality of life. Whether it's natural gas, oil or renewable power, the energy we deliver through networks spanning North America and our growing European offshore wind portfolio helps to heat homes, feed families, fuel vehicles and power industry. We're investing in modern energy infrastructure to sustain access to secure, affordable energy. We're also building on two decades of experience in renewable energy to advance new low-carbon energy technologies including hydrogen, renewable natural gas and carbon capture and storage. We're committed to reducing the carbon footprint of the energy we deliver, and to achieving net zero greenhouse gas emissions by 2050.
Headquartered in Calgary, Alberta, Enbridge's common shares trade under the symbol ENB on the Toronto (TSX) and New York (NYSE) stock exchanges. To learn more, visit us at Enbridge.com
More from Enbridge Inc.