Published 11-03-23
Submitted by AllianceBernstein
In May 2023, Fifth + Broadway and AllianceBernstein (AB), a leading global investment management and research firm, announced the installation of a honeybee hive on the green deck of the 501 Commerce building in partnership with Alvéole. The installation of the urban honeybee hive occurred earlier this month, leading up to National Bee Day on May 20. This hive demonstrates the joint sustainability efforts of both Fifth + Broadway and AllianceBernstein.
 Alvéole, a social beekeeping company that establishes hives on city rooftops, recently led the installation of the urban honeybee hive at the Nashville development. Sponsored by AllianceBernstein, this honeybee habitat provides a hive and home for the country's declining bee population within the downtown Nashville corridor.
"We are excited to announce this beehive partnership with Fifth + Broadway," said AllianceBernstein's Director of Corporate Responsibility Caroline Everett. "This on-site AB beehive extends our commitment to sustainability beyond our four walls to the downtown Nashville community."
 Along with the installation of the beehive, Alvéole has also launched an online social presence for "all things bees" at Fifth + Broadway. The website MyHive showcases every hive that Alvéole establishes around the world. Each beehive location has its own page with information, including the numbers of hives and bees, and how many miles the bees travel in a day. The site also alerts followers when the beekeeper will be on site so that people can watch them work with the hives in real time. This platform allows the building's tenants to regularly follow the hive, while maintaining a continued interest in the hive activity, pollination and harvesting the honey.

According to Senior General Manager for Fifth + Broadway Monika Hartman, "We are thrilled to partner with Alveole to combine environmental initiatives and tenant amenities. We can't wait to follow the journey of our 5+B AB bees and share the products of their labor with the tenants at 501 Commerce."

To keep up with all of the latest news about Fifth + Broadway, visit FifthandB.com.

AB hosted "It's Sweet to Work at ABee," a conversation featuring Alvéole beekeeper Eddie Roe at its Nashville headquarters, which highlighted AB's sponsorship of Nashville's newest urban corporate beehive. AB Employees learned about the beekeeping process, the impact of bees on our ecosystem, and learned about AB's sustainability journey. Members of Nashville's Sustainable Employee Wellness Group were invited to an exclusive "meet your bees" session outside with the beekeeper.
Learn more about AB's approach to responsibility here.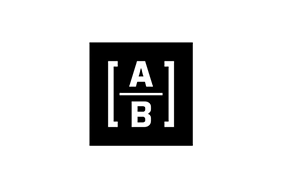 AllianceBernstein
AllianceBernstein
AllianceBernstein (AB) is a leading global investment management firm that offers high-quality research and diversified investment services to institutional investors, individuals, and private wealth clients in major world markets. We believe corporate responsibility, responsible investing and stewardship are intertwined. To be effective stewards of our clients' assets, we strive to invest responsibly—assessing, engaging on and integrating material issues, including environmental, social and governance (ESG), and climate change considerations in most of our actively managed strategies. We also believe that strive to hold ourselves as a firm to similar practices that we ask of issues. Our stewardship practices, investment strategy and decision-making are guided by our purpose, mission and values.
Our purpose—pursue insight that unlocks opportunity—inspires our firm to act responsibly. While opportunity means something different to each of our stakeholders; it always means considering the unique goals of each stakeholder. AB's mission is to help our clients define and achieve their investment goals, explicitly stating what we do to unlock opportunity for our clients. We became a signatory to the Principles for Responsible Investment (PRI) in 2011. This began our journey to formalize our commitment to identify responsible ways to unlock opportunities for our clients through integrating material ESG factors throughout most of our actively managed equity and fixed-income client accounts, funds and strategies. AB also engages issuers where it believes the engagement is in the best financial interest of its clients.
Because we are an active manager, our differentiated insights drive our ability to deliver alpha and design innovative investment solutions. ESG and climate issues are important elements in forming insights and in presenting potential risks and opportunities that can have an effect on the performance of the companies and issuers that we invest in and the portfolios that we build.
Our values provide a framework for the behaviors and actions that deliver on our purpose and mission. Values align our actions. Each value emerges from the firm's collective character—yet is also aspirational.
Invest in One Another means that we have a strong organizational culture where diversity is celebrated and mentorship is critical to our success. When we invest in one another, we empower our employees to reach their potential, so that they can help our clients realize theirs. This enables us to partner with clients to design and deliver improved investment outcomes.
Strive for Distinctive Knowledge means that we collaboratively identify creative solutions to clients' economic, ESG and climate- related investment challenges through our expertise in a wide range of investment disciplines, close collaboration among our investment experts and creative solutions.
Speak with Courage and Conviction informs how we engage our AB colleagues and issuers. We seek to learn from other parts of our business to strengthen our own views. And we engage issuers for insight and action by sharing ideas and best practices.
Act with Integrity—Always is the bedrock of our relationships and has specific meaning for our business. Unlike many other asset managers, we're singularly focused on providing asset management and research to our clients. We don't engage in activities that could be distracting, or create conflicts—such as investment banking, insurance writing, commercial banking or proprietary trading for our own account. We are unconflicted and fully accountable.
As of September 30, 2023, AB had $669B in assets under management, $458B of which were ESG-integrated. Additional information about AB may be found on our website, www.alliancebernstein.com.
More from AllianceBernstein