Published 11-03-23
Submitted by MAXIMUS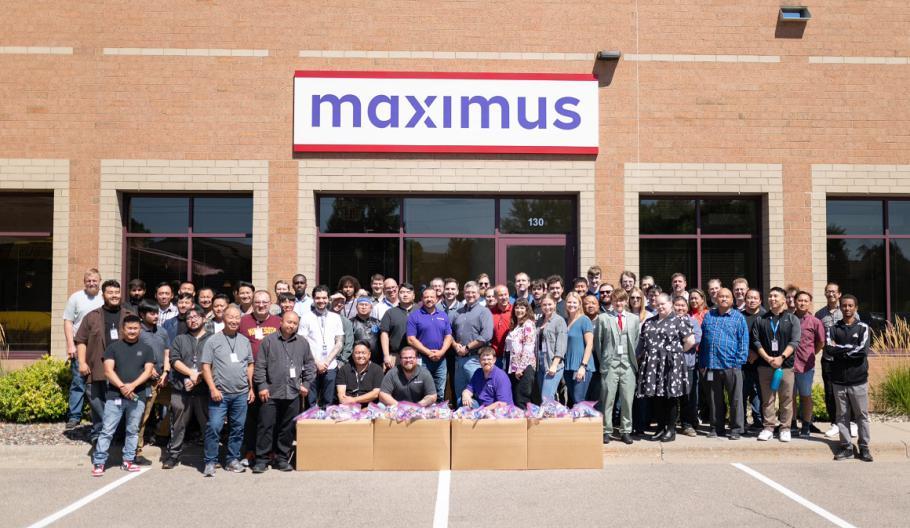 This story was submitted through the Maximus Foundation's Share Your Story campaign and represents Maximus employees' commitment to creating positive change. Read this story of impact told by Troy Bauer, Vice President - IT Support Services, Information Technology.
Maximus works with many community charities throughout the country. In continuing Maximus' charitable work and giving back to the local community, the Corporate IT office in Eagan, Minnesota, selected the Open Door Pantry for this year's charitable event! The Open Door Pantry is a Minnesota-based hunger relief organization dedicated to ending local hunger through access to healthy food. Our Eagan location chose to participate in their Mobile Lunch Box program, a new approach to addressing children's hunger − providing meals when parents are at work and children are not in school with access to free and reduced meal programs.
The Mobile Lunch Box brings free healthy lunches to low-income neighborhoods across Dakota County. The suburbs lead the state of Minnesota in the number of missed meals during the summer, making it the most opportune time to deliver meals to students. This year, their staff and volunteers delivered nearly 25,000 meals and 11,000 snack packs across 5 Dakota County School Districts, to 27 neighborhoods, 5 days a week!
The idea of the Mobile Lunch Box program is straightforward − volunteers fill each bag with five to seven healthy, quick, non-perishable items. The snacks in each bag include juice, oatmeal, granola bars, mac and cheese, a beef stick, and assorted crackers. These bags are essential when kids are at home and looking for food options.
During the first week of August, Maximus team members had the opportunity to pack snack bags in our Eagan office. The packing station was set up in our conference room for the entire week. More than 50 employees helped pack snack packs, and we are so happy to share that during our five days of efforts, we packed more than 400 snack packs, totaling nearly 500 pounds of food for The Open Door Pantry. We are excited to have contributed our time and efforts to their snack pack program!
Giving back to the communities we serve
The Maximus Foundation is one of the ways Maximus employees are doing something greater together. Established by the Maximus Board of Directors in 2000, the Maximus Foundation is an independent, employee-led, 501(c)(3) nonprofit organization. Employee donors pool their charitable contributions together through the Foundation, double their impact on the grantmaking program through Maximus' dollar-for-dollar matching pledge, and make their voices heard by nominating and voting for future grantee partners. Though the Foundation focuses its giving strategy on grantmaking, it also helps coordinate corporate-wide humanitarian efforts and empowers employees to donate their time and skills to nonprofits. Their inspired giving and volunteerism help accelerate the missions of nonprofits on the front lines of the communities we serve. Learn more at maximus.com/foundation.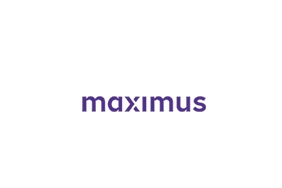 MAXIMUS
MAXIMUS
As a leading strategic partner to governments across the globe, Maximus helps improve the delivery of public services amid complex technology, health, economic, environmental, and social challenges. With a deep understanding of program service delivery, acute insights that achieve operational excellence, and an extensive awareness of the needs of the people being served, our employees advance the critical missions of our partners. Maximus delivers innovative business process management, impactful consulting services, and technology solutions that provide improved outcomes for the public and higher levels of productivity and efficiency of government-sponsored programs. For more information, visit maximus.com.
More from MAXIMUS