Published 11-03-23
Submitted by Enbridge Inc.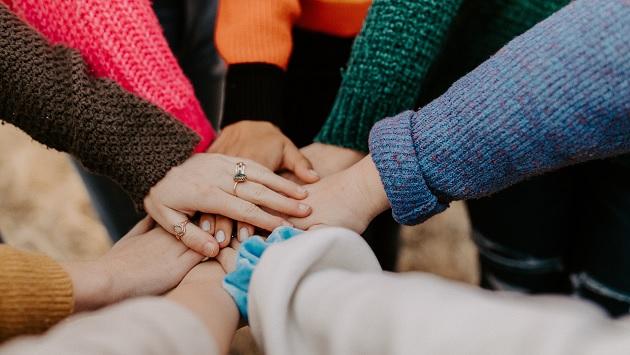 A thousand donors. A thousand dollars each.
This year's goal? Three million dollars in funding—by women, for women—toward science, technology, education and mathematics (STEM) careers.
Edmonton's NorQuest College is playing an instrumental role in helping women pursue STEM careers—and it's largely thanks to the 1000 Women movement.
In 2010, NorQuest College wanted to create a movement to break down barriers for learners. The college sought out 1,000 women who could contribute $1,000 apiece to reach its $1-million goal.
Today, 1000 Women is flourishing—and the most recent campaign, 1000Women4STEM, has a 2023 fundraising goal of $3 million to support 150 women, and those who identify as women, on their academic journey. 1000Women4STEM aims to create inclusion in the field of STEM—by offering fully funded diplomas to women who have the potential and enthusiasm for a STEM-related education, but lack the financial means to pursue it.
The 1000 Women Inspiring Possibilities event, the group's largest fundraiser of the year, is set for Tuesday, Sept. 12 in Edmonton.
"I've been privileged to witness firsthand the transformative impact that 1000 Women has had on supporting a more inclusive, diverse STEM industry—one where all women have a seat at the table," says Jamie O'Connell, the campaign lead at NorQuest.
"By empowering more women to pursue STEM careers, a traditionally male-dominated space, we'll begin to welcome new, diverse voices and perspectives. Not only will this improve the workplace culture, but it'll also lead to more impactful discoveries," says O'Connell.
Enbridge has been a contributing sponsor to women in STEM initiatives across North America. Enbridge is the presenting sponsor for the 1000Women4STEM program, and our $15,000 Fueling Futures grant helps provide wraparound supports and full bursaries for women to complete programs in STEM-based careers.
"Enbridge recognizes the importance of industry leadership in advancing diversity within the workplace and is proud to partner with Norquest College on the 1000Women4STEM program," says Kirk Byrtus, Vice President of Pipeline Integrity within Enbridge's Liquids Pipelines business. "We strive for diversity in our workforce because we understand that different backgrounds, abilities, and perspectives will help keep us innovative and dynamic—and we invest in programs that empower people to achieve their full potential."
NorQuest has been working diligently to support women's careers in STEM, and O'Connell acknowledges those multiple barriers faced by women.
"In STEM, unemployment rates are 50% higher for women. The negative impact is large and incredibly problematic by overlooking and undervaluing women's contribution to the industry. It creates mental health challenges for women as they try to build their careers," she says.
NorQuest is grateful for the outpouring of support its 1000Women4STEM movement has received—and the financial support that's aided many women in their STEM career journeys.
"1000 Women is beyond blessed to have such compassionate and generous contributors helping us transform lives and industries," says O'Connell.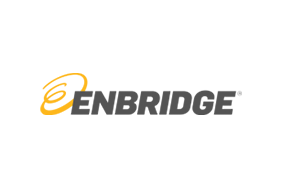 Enbridge Inc.
Enbridge Inc.
About Enbridge
At Enbridge, our name spells out our mission: a bridge to a sustainable energy future. That bridge safely connects millions of people around the world to the energy they rely on every day, fueling quality of life. Whether it's natural gas, oil or renewable power, the energy we deliver through networks spanning North America and our growing European offshore wind portfolio helps to heat homes, feed families, fuel vehicles and power industry. We're investing in modern energy infrastructure to sustain access to secure, affordable energy. We're also building on two decades of experience in renewable energy to advance new low-carbon energy technologies including hydrogen, renewable natural gas and carbon capture and storage. We're committed to reducing the carbon footprint of the energy we deliver, and to achieving net zero greenhouse gas emissions by 2050.
Headquartered in Calgary, Alberta, Enbridge's common shares trade under the symbol ENB on the Toronto (TSX) and New York (NYSE) stock exchanges. To learn more, visit us at Enbridge.com
More from Enbridge Inc.