Published 11-03-23
Submitted by Applied Materials
3BL has named Applied Materials to its annual 100 Best Corporate Citizens ranking, recognizing outstanding environmental, social and governance (ESG) transparency and performance among the 1,000 largest U.S. public companies.
The 100 Best Corporate Citizens ranking is based on 184 ESG factors in seven pillars: climate change, employee relations, environment, governance, human rights, stakeholders and society, and ESG performance. Using a methodology developed by 3BL, all Russell 1000 Index companies are researched by ISS ESG, the responsible investment research arm of Institutional Shareholder Services. There is no fee for companies to be included in 100 Best Corporate Citizens.
To compile the ranking, corporate data and information is obtained from publicly available sources only, rather than questionnaires or company submissions. Companies have the option to verify data collected for the ranking at no cost. Data and information used in the 2023 edition of the 100 Best Corporate Citizens ranking was collected between July 2022 to July 2023. Learn more here.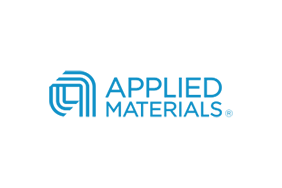 Applied Materials
Applied Materials
About Applied Materials
Applied Materials, Inc. (Nasdaq: AMAT) is the leader in materials engineering solutions used to produce virtually every new chip and advanced display in the world. Our expertise in modifying materials at atomic levels and on an industrial scale enables customers to transform possibilities into reality. At Applied Materials, our innovations make possible a better future. Learn more at www.appliedmaterials.com
More from Applied Materials