Published 11-02-23
Submitted by M·A·C Cosmetics
In 1994, M·A·C founders Frank Toskan and the late Frank Angelo created the VIVA GLAM Lipstick in response to the HIV/AIDS epidemic directly impacting their community. They donated 100% of the selling price to organizations serving people impacted by HIV/AIDS. Thanks to this powerful mission, VIVA GLAM has raised over $520 million USD and helps more than 19 million people globally each year.
As M·A·C embarks on its 40th anniversary in 2024, it plans to elevate VIVA GLAM to become the brand's all-encompassing purpose platform centered around equality for everyone – while continuing its longstanding support for people impacted by HIV/AIDS.
As it looks to the future, the brand is also reimagining the pioneer Back-To-M∙A∙C consumer takeback program, which was created 33 years ago to create a place for makeup packaging in the circular economy. In the past year alone, more than 176,000 pounds of empty containers have been processed in Canada, where the brand was born. That's the equivalent of 4.8 million lipsticks. M∙A∙C continues to find new ways to improve and scale the program through new recycling partners around the world and recently formed a partnership with Plastics for Change, a trusted source of fair-trade verified recycled plastic to help reduce plastic waste while improving communities.
Learn more about M∙A∙C's commitment to leveraging the power of community to transform society at: https://www.maccosmetics.com/mac-cares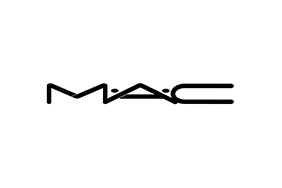 M·A·C Cosmetics
M·A·C Cosmetics
About M·A·C Cosmetics
M·A·C (Make-Up Art Cosmetics) is a leading brand of professional cosmetics and part of The Estée Lauder Companies Inc. Since its creation in Toronto, Canada, over 30 years ago, the brand's popularity has grown through a tradition of word-of-mouth endorsement from Makeup Artists, models, photographers and journalists around the world. M·A·C is now sold in over 130 countries/territories worldwide. Follow M·A·C on TikTok, Twitter, Snapchat and Pinterest (@M·A·Ccosmetics); become a M·A·C fan on Facebook (facebook.com/M·A·Ccosmetics); follow M·A·C on Instagram (instagram.com/M·A·Ccosmetics) and watch M·A·C videos on YouTube (youtube.com/M·A·Ccosmetics). For a M·A·C location near you, visit M·A·Ccosmetics.com.
More from M·A·C Cosmetics