Published 11-02-23
Submitted by Aflac Incorporated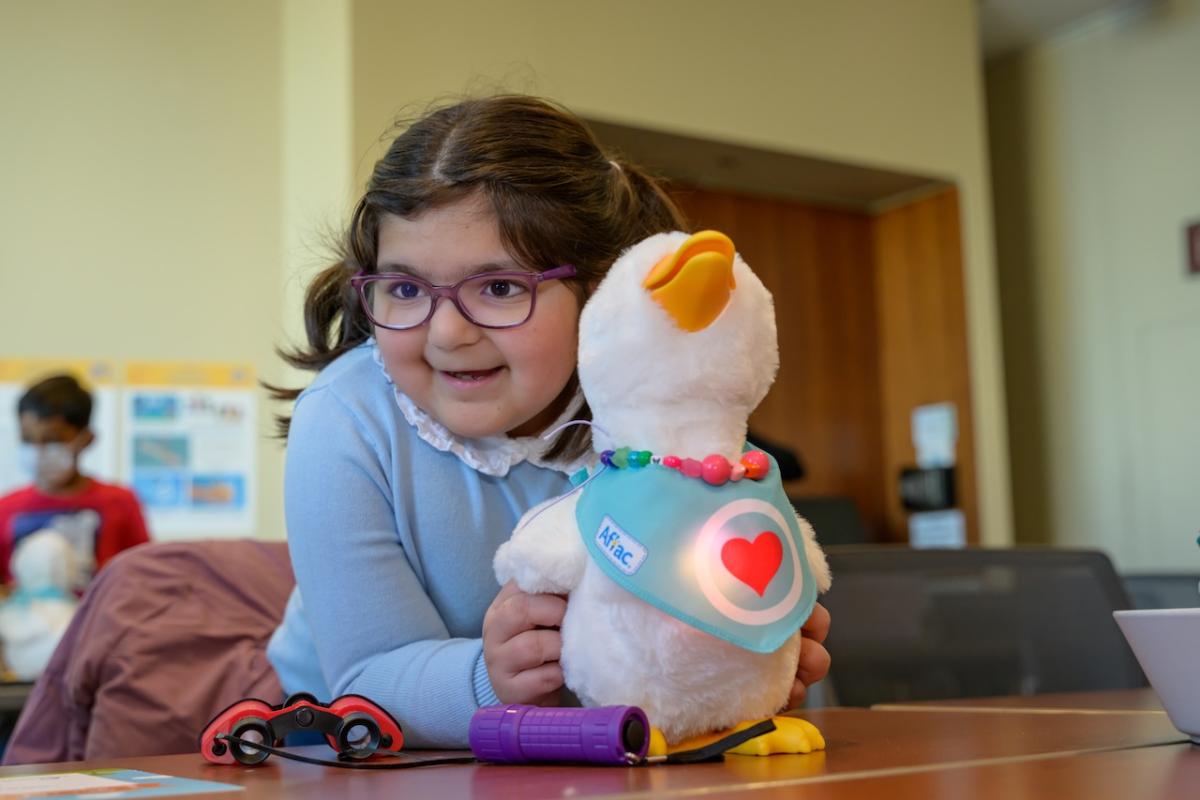 Originally published on Aflac Newsroom
COLUMBUS, Ga., November 2, 2023 /CSRwire/ — Aflac, a leading provider of supplemental health insurance products in the U.S. and a proud supporter of families of children with cancer and blood disorders such as sickle cell disease, yesterday delivered its acclaimed My Special Aflac Ducks to children at Lurie Children's Hospital in Chicago.
The robotic duck utilizes medical play, realistic motions, and emulates emotions to interact with and provide comfort to children as they navigate treatment. My Special Aflac Duck was created following extensive research spanning over 18 months, involving more than 100 children, families and health care professionals. Its primary aim is to assist children with the emotional side of managing their treatments. It is part of Aflac's commitment to children and families facing pediatric cancer and blood disorders that extends over 28 years and $170 million.
"Aflac's mission has always been to be there when people need us the most," said Ines Rodriguez Gutzmer, senior vice president and chief communications officer, Aflac Incorporated. "My Special Aflac Duck is a vivid expression of that commitment, and it is heartwarming to witness the smiles of Chicago's children and families as they welcome a new friend to walk with them on their journey. This remarkable program has brought comfort and joy to over 25,000 children, and we are honored to provide this award-winning resource, free of charge, to any child diagnosed with pediatric cancer and sickle cell disease in the United States, Northern Ireland and Japan."
Children at Lurie Children's Hospital participated in a My Special Aflac Duck demonstration and fun challenges before meeting their very own robotic companion, which is theirs to keep. Patients and their families were invited to stay for the duck reveal party, along with various activities like creating a birth certificate and beaded necklace for their duck, coloring and more.
"The My Special Aflac Duck is an incredible tool that helps provide comfort to our patients and allows them to express themselves through the duck's emotion choices. The My Special Aflac Duck also brings joy and much needed distraction to our patients who are going through a particularly difficult time," said T.J. Johnson, Vice President of Corporate Partnerships, Lurie Children's Hospital. "This program is an amazing addition to our child life programming, and Lurie Children's is very appreciative of our partnership with Aflac."
Additional elements of My Special Aflac Duck include an interactive mobile app that allows children to virtually bathe and feed their duck, featuring customizable soundscapes that provide soothing visuals and sounds, smart sensors that enable touch and awareness of light and sounds, a calming heartbeat and breathing vibrations. My Special Aflac Duck was named Best in Show at CES in Las Vegas and was named to Time Magazine's list of Best Inventions.
Health care providers, support organizations and families can order My Special Aflac Duck for children three years or older who have been diagnosed with cancer or sickle cell disease at https://myduck.sproutel.com/family/request.
ABOUT AFLAC INCORPORATED 
Aflac Incorporated (NYSE: AFL), a Fortune 500 company, has helped provide financial protection and peace of mind for more than 68 years to millions of policyholders and customers through its subsidiaries in the U.S. and Japan. In the U.S., Aflac is the No. 1 provider of supplemental health insurance products.1 In Japan, Aflac Life Insurance Japan is the leading provider of cancer and medical insurance policies in force. The company takes pride in being there for its policyholders when they need us most, as well as being included in 2023 in the World's Most Ethical Companies by Ethisphere for 17 consecutive years, Fortune's World's Most Admired Companies for 22 years and Bloomberg's Gender-Equality Index for the fourth consecutive year. In addition, the company became a signatory of the Principles for Responsible Investment (PRI) in 2021 and has been included in the Dow Jones Sustainability North America Index (2022) for nine years. To find out how to get help with expenses health insurance doesn't cover, get to know us at aflac.com or aflac.com/espanol. Investors may learn more about Aflac Incorporated and its commitment to corporate social responsibility and sustainability at investors.aflac.com under "Sustainability."
About Lurie Children's 
In the 2022-2023 U.S. News & World Report rankings of the best children's hospitals, Ann & Robert H. Lurie Children's Hospital of Chicago continues to be the top pediatric hospital in Illinois. Lurie Children's provides superior pediatric care in a state-of-the-art hospital that offers the latest benefits and innovations in medical technology, family-friendly design and research through the Stanley Manne Children's Research Institute.
1 LIMRA 2022 U.S. Supplemental Health Insurance Total Market Report
Media contact for Aflac: Jon Sullivan, 706-763-4813 or jsullivan@aflac.com
Media contact for Lurie Children's Hospital: Miranda Coello, 312-402-3618 or mcoello@luriechildrens.org
Analyst and investor contact for Aflac: David A. Young, 706-596-3264, 800-235-2667 or dyoung@aflac.com
Aflac | WWHQ | 1932 Wynnton Road | Columbus, GA 31999
Z2301287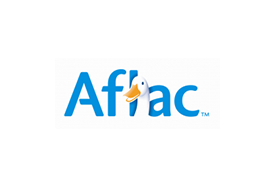 Aflac Incorporated
Aflac Incorporated
Aflac is a Fortune 500 company, providing financial protection to more than 50 million people worldwide. When a policyholder or insured gets sick or hurt, Aflac pays cash benefits fairly, promptly and directly to the insured. For more than six decades, Aflac voluntary insurance policies have given policyholders the opportunity to focus on recovery, not financial stress.
More from Aflac Incorporated