Published 11-02-23
Submitted by Baker Hughes
This story first appeared on Baker Hughes' Energy Forward Stories.
As the Baker Hughes team celebrates the 15th anniversary since the opening of the oilfield services R&D center, join the conversation with Darren Bane, Completions and Well Intervention (CWI) Engineering and Technology Director and Eddie Kossa, Senior Engineering Manager, as they share fond memories and their passion for innovation, still as relevant today as in 2008.
WHY WAS CTI CREATED?
The CTI facility was built so innovation could thrive. For this to happen, Baker Hughes needed dedicated testing facilities focused on HPHT (High Pressure High Temperature) testing with enough space for engineers to collaborate on key projects.
The creation of CTI would allow top engineering talent to focus solely on developing disruptive and industry leading well completions tools.
Bob Bennett, Baker Hughes' former VP of Technology was able to bring the concept of a new technology center to the Board at the time, which resulted in the creation of the CTI. During the initial stages, engineering and testing were the focal point and later evolved with the addition of a new materials labs.
With the creation of CTI, the team can today provide leading testing capabilities of 40,000 psi and 700ºF. Fifteen years on, the facility hosts one of the most advanced testing facilities of its kind. Although testing is a main pillar of operations at CTI, the center is also equipped with materials development laboratories, where key scientist and researchers develop new materials for Baker Hughes solutions today.
A great example of an innovation which came from the CTI team, is the creation of the GeoFORM product that provided the oilfield industry with the world's first fully conformable sand screen.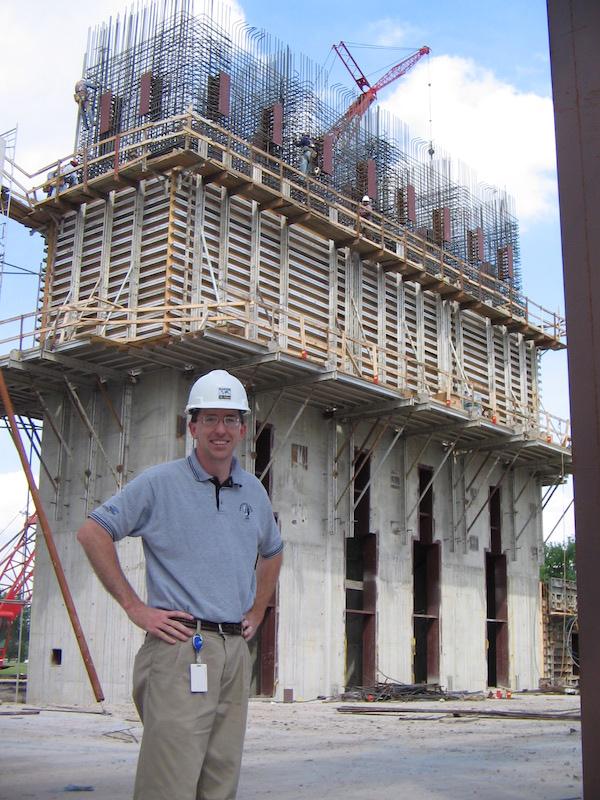 WHO WORKS AT THE CTI?
Because CTI has diverse capabilities, the people who use the building often come from a variety of professional backgrounds. The center currently hosts approximately 350 staff members.
Many of the Baker Hughes employees who work there are PhD level researchers and scientists, who develop new materials and new chemicals-based solutions, in addition to many product development engineers who develop industry leading well completions equipment.
WHY IS THEIR WORK IMPORTANT IN TODAY'S CONTEXT?
The CTI team have been working on CCUS (Carbon Capture, Utilization, and Storage) projects for several years now, with existing and new customers.
Even though much of the current CWI portfolio is transferrable from conventional hydrocarbon wells to re-injection of carbon into storage reservoirs, the company realized the need to develop new technologies specifically for carbon capture applications.
In a well environment, there are subsurface safety valves that prevent uncontrolled well flow from coming up through the wellbore, in case of an accident or an unexpected event, but these existing valves had not been tested for carbon capture and re-injection environments. So, one of the recent CTI projects has been to complete tests for one valve type, which is now qualified for carbon capture applications. The team is now working through the qualification process for the full size range.
For hydrogen storage, another emerging energy segment, the teams have been working on a joint industry project with research partners around new metallic materials. Hydrogen has a unique ability to permeate metallic structures, which causes risks to operations. The Baker Hughes experts are working on technology improvements to be able to handle hydrogen in the future. Geothermal energy is another area of focus for the CTI, working in partnership with customers on future opportunities.
Collaboration is paramount and increasing around new energy solutions, with the American Petroleum Institute (API), and other bodies of industry experts who write specifications for how to drill a well, how to design completion equipment and many others.
How to deal with carbon capture, hydrogen storage and geothermal wells is now on the agenda of such committees as API. Baker Hughes' CTI experts are active on these industry groups, as the new standards are being written and will continue to be part of the technology innovation conversations.

WHAT ARE THE MOST EXCITING PROJECTS CURRENTLY IN PROGRESS AT THE CENTER?
A significant number of oil and gas production operations are still performed manually – leading to inefficiencies, safety risks, and the potential for increased emissions.
A lot of work is underway to support the digitalization of the oilfield overall, with initiatives such as remote operations and remote actuation, in addition to electrification of the wellbore. Ultimately, the industry is working towards automated systems.
One of these exciting projects is about being able to generate power downhole, using the flow of the well. This would be key to power the well monitoring gauges that transmit information back to surface so that there would be no need to run a power line (Tubing Encapsulated Cables or TEC) from the surface down the well to the gauge.
This is called the wireless connected wellbore. Let's imagine the wellbore as an 'intelligent' element/machine, it would be able to say 'OK I have the power, I have the data collected from the gauge. I now need to send this data up the hole wirelessly, through a developed system that could do that'.
Electric completion is also an area of interest. The team at CTI is investigating how to replace the need for hydraulic systems thereby increasing product reliability while reducing risk with respect to safety concerns and potential environmental hazards.
Another major area for optimization of the oilfield is with the creation of modular platforms for standardized completion tools. Baker Hughes's portfolio encompasses 116 years of tools and designs. The aim is to bring them together as harmonized modular platforms and retire some of the older designs. The team is taking best practices from the automotive industry, to simplify the portfolio onto common shared 'chassis. Baker Hughes engineers are working on applying that same discipline with standard platforms, with benefits for both the company and its customers.
In the energy transition technology developments, Baker Hughes experts are looking at new materials such as non-metallics, new rubber components for CCUS applications and super austenitic stainless steel for hydrogen storage.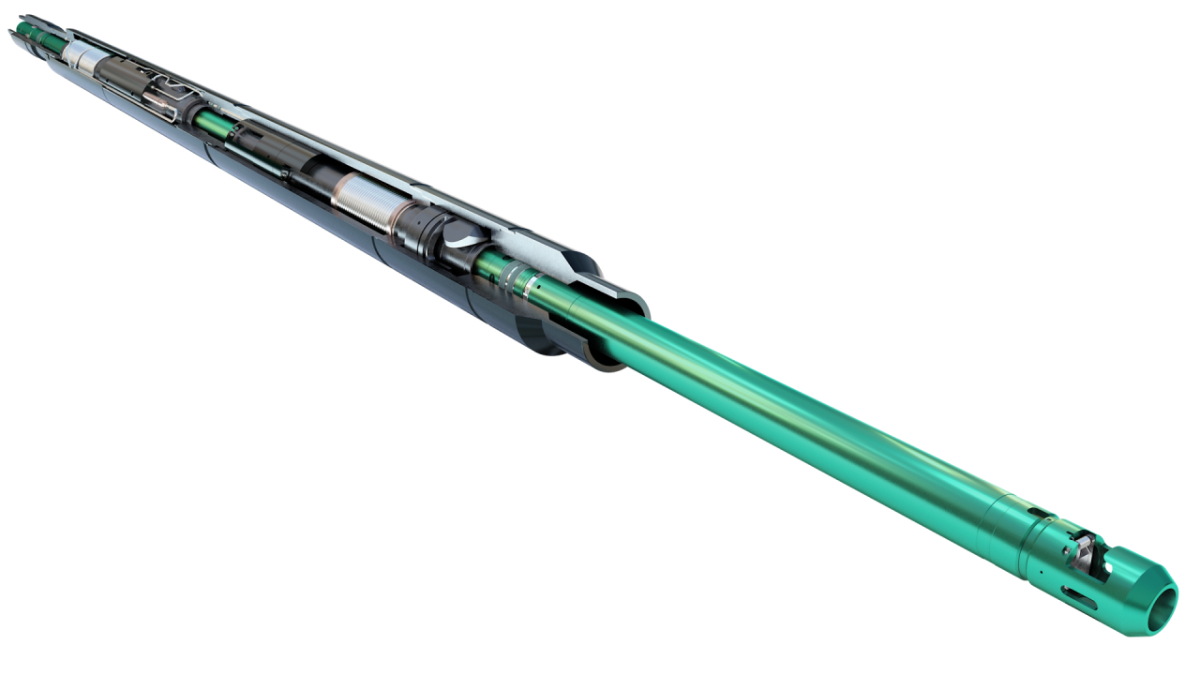 WHAT IS NEXT FOR CTI?
The team is working on what is needed in the next 5 to 10 years and beyond, taking in customers inputs along the way. That was always the mission for CTI ̶ to foster collaborative innovation and bring new technology to market quickly.
Automated systems and monitoring are a priority for Baker Hughes. Going back to the automotive analogy, but for the equipment deployed downhole: from being a simple 'piece of iron', to a piece of equipment with its own intelligence, which can predict events before something goes wrong, where humans can intervene before it fails. This is what is called autonomous or smart well completions. Like when something is wrong with a car, it trips, and the engine light comes on.
Such advances can be achieved using digital apps and fiber optics. For example, fiber optics can monitor the acoustic sounds of gas flowing through a safety valve. Digital processors can analyze that signal and when the signal starts to get outside of a predefined acceptable range, this can mean the safety valve has scale or debris accumulation within the valve. The mitigation process is to cycle the valve and break the scale loose to ensure proper valve operation.
As a result, the valve is going to last considerably longer and prevent costly interventions work to manually break up scale or debris. In some instances, the scale accumulation is detected too late, and leads to failure in the system. In the future, perhaps the well does it all on its own, without human intervention: the wells know to cycle the valves for longevity at regular intervals.
These are just a few examples of what the team at CTI is currently working on. Staff at the facility are super proud of what they have achieved since 2008. When the CTI opened, it was meant as an open box for R&D in the energy sector, and it is still doing just that today.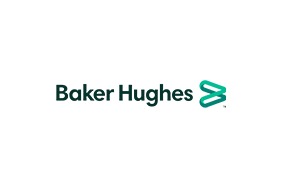 Baker Hughes
Baker Hughes
Baker Hughes (NYSE: BKR) is an energy technology company that provides solutions to energy and industrial customers worldwide. Built on a century of experience and with operations in over 120 countries, our innovative technologies and services are taking energy forward - making it safer, cleaner and more efficient for people and the planet. Visit us at www.bakerhughes.com.
More from Baker Hughes