Published 11-02-23
Submitted by Verizon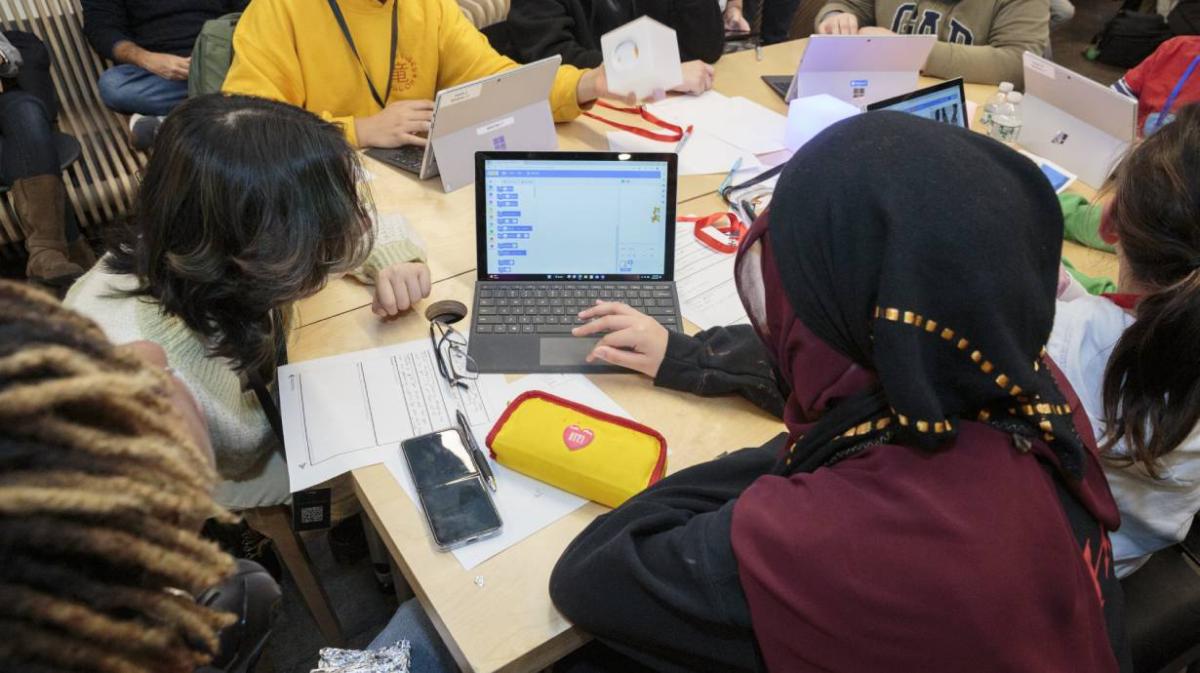 When Mashfiq Ahmed, a science teacher in Brooklyn, New York, started a virtual Minecraft club during the pandemic, he hoped it would be a fun and safe way for remote students to engage in social-emotional learning. The club was a hit.
Since then, Ahmed's students have fully embraced gaming in the classroom, so much so that this summer, their Esports team won the New York City Battle of the Boroughs, a Minecraft Education competition that challenges students to envision a more sustainable and inclusive future for their city.
As illustrated by Ahmed's students, Esports, multiplayer video games that are played competitively for spectators, and gaming in general have emerged as powerful teaching tools at school. Game design (in which students create games) and game-based curricula allow teachers to connect with students' interests, create engaging learning experiences, and open new avenues for exploration and career development.
This is why, in conjunction with Games for Change, a nonprofit that empowers people to drive social change through gaming, Verizon Innovative Learning HQ is offering two new professional development courses: Introduction to Games and Learning and Esports: The What, Why and How. Additionally, the Verizon Innovative Learning Lab: Career Pathways online app lets users explore STEM careers through industry simulations (including Esports) using augmented reality.
"[Through gaming], students are getting experience solving problems, thinking critically, collaborating and communicating with one another," says Leah Hirsch, senior director at Games for Change's Learn program. "They are building 21st-century skills that are transferable to different kinds of academic settings."
Esports in particular allow students to work together in the same way they would on a traditional sports team, says Arana Shapiro, chief operating and programs officer at Games for Change. "We can think about these kids as student athletes in the way they are competing and working with each other," Shapiro says. "The play of games encourages resilience and risk taking. It encourages you to fail, try again, fail, try again. We're teaching them how to win and lose with grace."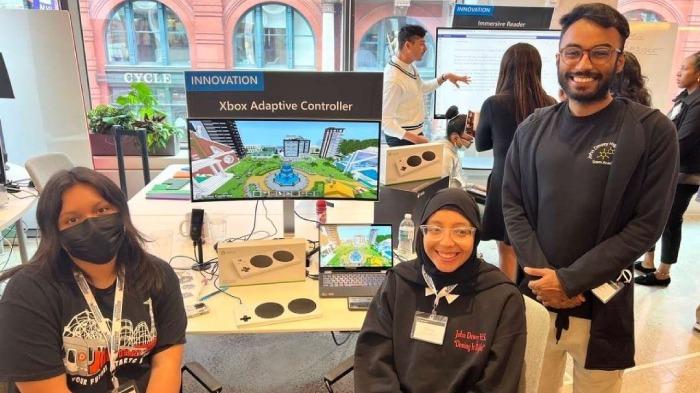 In addition to skills-building, a gaming-based curriculum exposes students to careers in the industry. For Dr. Vlad St. Surin and Eva St. Surin, who run the Verizon Innovative Learning STEM Achievers program at the Community College of Allegheny County in Pittsburgh, exploring career pathways in gaming was one of the biggest opportunities they saw to connect with the 150 students in their program this past summer. This was the first year the duo incorporated Esports into the programming.
"Students started asking about careers in technology, coding, engineering and Esports," says Dr. St. Surin, program director. "They'd say, 'You mean, I could get paid to game?' We talked about creating games, content creation and marketing. We sparked their interest — and that's what education is about. It's taking children's interests and pushing them forward."
The gaming programming also taught emotional intelligence, how to develop a positive online presence and how to support your peers. But the gaming learning environment's biggest impact, the program directors say, was the boost in confidence in the gamers, specifically those who were more introverted or shy. Gaming provided an additional avenue for the students to connect, too.
Gaming and Esports also push educators out of their comfort zone when developing lessons for their students. "It's easy to get stuck in a rut when you're teaching the same subject in the same way," Eva St. Surin says. "When you [do something new], it becomes exciting to you and the people who are learning from you. And when they see you excited and involved, you'll see them more engaged."
A simple starting place for teachers, according to Rachelle Vallon, a guidance counselor and wellness coordinator at a New York-based public school that uses game-based learning, is to gamify your current curriculum. "Start small, maybe with one narrative or one game-like activity, and then take it from there," Vallon says. "That's what we teach the students when they're play-testing games. Don't spend too much time hypothesizing. Just try it, and if it doesn't work, modify it and try again."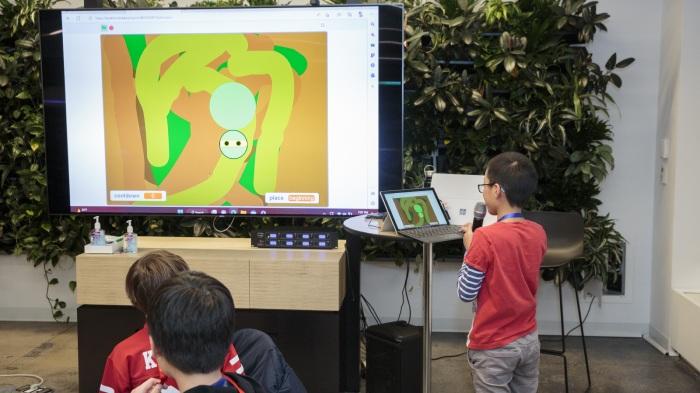 Ahmed has seen his own career transform as a result of his school's Minecraft Club. While he still teaches a chemistry class, most of his classes revolve around gaming and game design. Games for Change presented him with a leadership award for his work in this space, and he was inducted into The Game Awards' Future Class, which recognizes 50 people who are encouraging inclusivity in the video game industry.
"You don't have to know everything about video games and game design to teach this to students," he advises. "I guarantee that in your classroom, there's one kid who's obsessed with them. Leverage that student's expertise, let them become the teacher and have them guide the class. It's a win for everybody."
Most important is the ability to make an impact by using gaming as a tool. "We're helping educators and students learn better, but there's also the idea that games can be designed in such a way that they drive impact," Shapiro says. "How can we have kids use games and game design to help them become more active citizens? To see a problem, use games to wrestle with that problem and then do something out in the world? That's our part of it all: to get them out in the world as changemakers."
Access free Esports professional development courses for educators, Introduction to Games and Learning and Esports: The What, Why and How, as well as Esports career learning pathways for students on Verizon Innovative Learning HQ.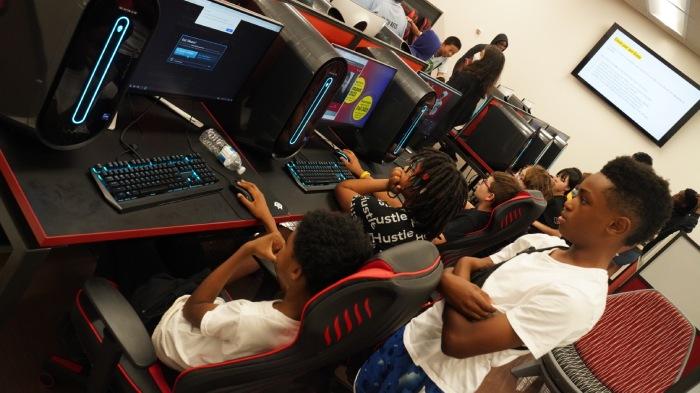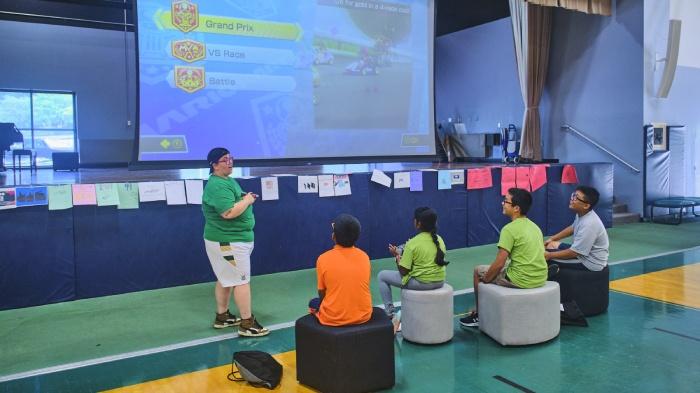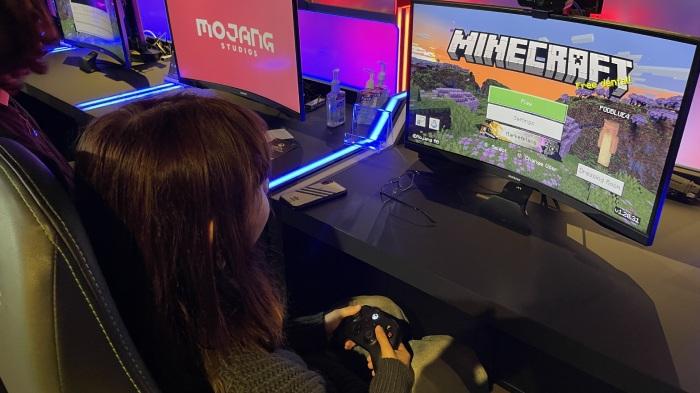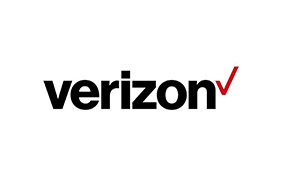 Verizon
Verizon
We are reinventing our networks around mobility, broadband & global connectivity to create a platform for long-term growth not just for us, but for America and the world.
More from Verizon