Published 11-02-23
Submitted by Covia
While we celebrate National Gratitude Month in November, our Team Members are actively engaged in their communities all year round and play a significant role in living our Covia value, Act Responsibly. We take tremendous pride in the work we do to strengthen our communities, and are committed to volunteerism through several offerings, including:
24 hours of annual paid volunteer time;
Matching up to $1,000 of individual Team Member donations on an annual basis; and
Providing grants to tax-exempt organizations where Team Members volunteer at least 20 hours of their personal time and talent.
In addition, our Covia Cares Action Days encourage Team Members to use their allotted volunteer hours, and we are proud of the impact our facilities have made through this program.
One of the more notable examples is our Camden, Tennessee, facility's support of the Second Harvest Food Bank of Middle Tennessee. Each year, Team Members sort food for deliveries, pack food donations and prepare backpacks for hungry children. To learn more about how this plant contributes to the organization's support of local families facing food insecurity, please watch this video.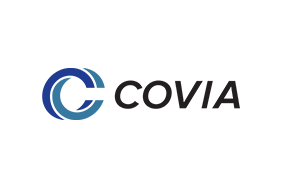 Covia
Covia
At Covia, we are committed to being more than just a leading provider of high-performance mineral and material solutions – we believe that our company can make a positive difference in the world. This belief is what drives our environmental, social and governance (ESG) strategy, which is influenced by both our journey as an organization and the events in the world around us.
Our commitment to operating as a responsible corporate citizen has been embedded into every aspect of our business for decades and serves as the foundation for Covia's ESG initiatives. From our operations to our Team Members and the communities in which we live and work, we continue to define WHAT WE'RE MADE OF as more than the materials we produce, but the impact we can make in every interaction.
In 2021, we enhanced our approach toward accelerating ESG performance by developing our formal GOALS THAT INSPIRE: ESG 2030. These 10 goals, broken into our three core areas - Environmental Stewardship, Positive Social Impact and Responsible Governance & Ethics - were developed by Covia Team members across the company and are designed to drive tangible and measurable progress in areas where we can make the most impact.
We have the commitment and strategy in place to drive meaningful progress and we are pledging to make a positive differences for our people, our planet and our communities.
More from Covia