Published 11-02-23
Submitted by Lenovo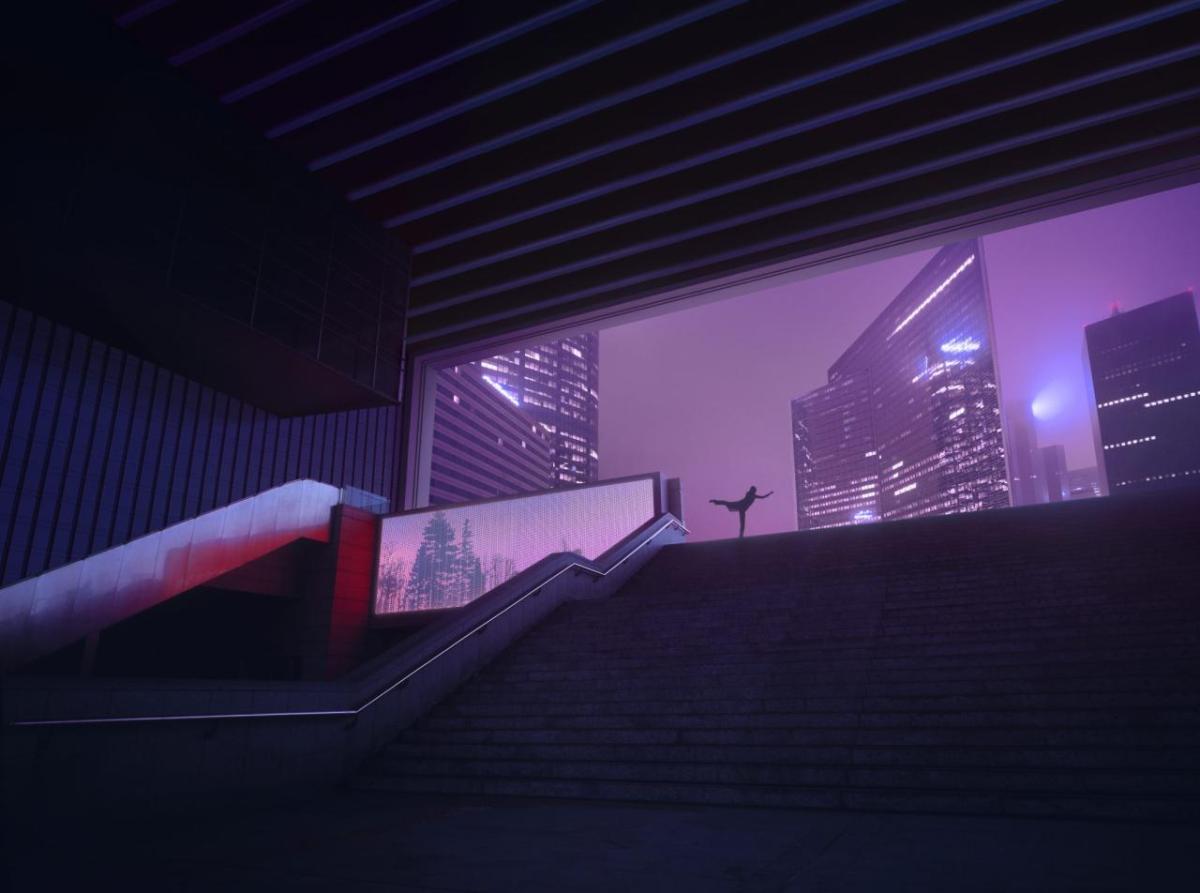 Latin America has become a major force in the global tech industry, but only one-third of science, technology, engineering, or math (STEM) careers are occupied by girls and women in the region [1]. As the STEM industry continues to experience rapid growth around the world, women are often left behind. The representation and empowerment of women in STEM is essential to the longevity of the entire industry. And here, at Lenovo, we have a responsibility to promote solutions to close the gender gap and elevate role models to inspire and empower the next generation of women in STEM.
In line with our commitment to close the gender gap in the tech industry, our colleague, Maria Noel Gutierrez, Global Diversity, Inclusion and Allyship Advocate, encouraged us to partner with Women in STEM Entrepreneurship (WISE) in Latin America – an organization close to her heart – to help us further diversify the talent pipeline and bring more women into these careers at Lenovo. WISE, created through IDB Lab and in collaboration with InterAmerican Development Bank and IAE Business School, is an initiative that seeks to strengthen the entrepreneurial ecosystem for women in STEM through various programs, workshops, immersive experiences and more.
"As an active participant in STEM entrepreneurs' circles and innovation ecosystems, and as a WISE Alumni myself, I knew the impact and the transformative power of this program," Maria said. "WISE is a community that helped me enhance my entrepreneurship and business skills, but especially, to grow in confidence. I had the opportunity to be inspired by generous women leaders that empowered me to build a professional career – and not just a job – in STEM. WISE encouraged me to become an inspiration for other women and girls."
Through our partnership, we supported the WISE Regional Contest in Latin America, a program looking to recognize and reward projects led by women whose product or service is focused on STEM.
After an open call for proposals across Latin America, the contest received more than 30 applications, from six countries – Argentina, Colombia, Dominican Republic, Ecuador, Peru and Chile – with projects focused on topics ranging from education to healthcare to mathematical and statistical data analysis. The top 10 applications then pitched their projects in front of a jury of women experts, including Lenovo volunteers.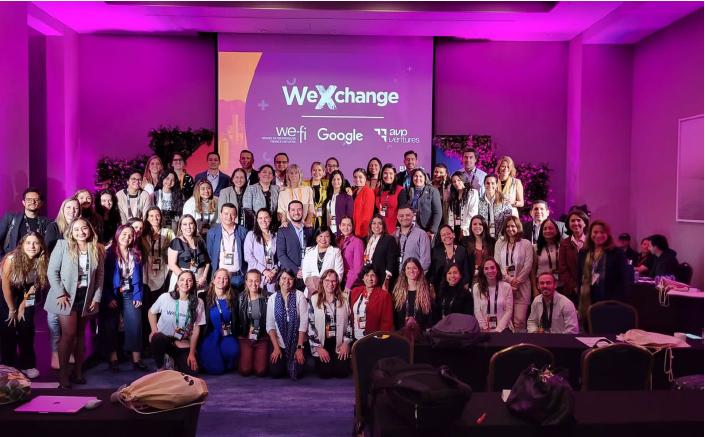 The winning initiative was AMIGROW, a technology solution that leverages data from farmers to enhance farming in Colombia, including the ability to generate early yield forecast and the total area that's able to be harvested in a week. For winning the contest, AMIGROW will now participate in Wexchange, the largest forum in Latin America and the Caribbean that connects STEM entrepreneurs with mentors and investors. AMIGROW will also have six months of mentorship from a representative of the WISE Latin America Mentoring Network.
"Being part of the WISE Regional Contest has been one of the most rewarding experiences in my career with AMIGROW," said Liliana Carolina Castillo, Co-Founder and CEO, AMIGROW. "This recognition not only validates the importance of integrating advanced technology and agriculture for sustainable solutions, but also highlights the power and innovative capacity of women in technology and entrepreneurship in the region. Winning this award is a testament to the resilience, innovation and determination that women in Latin America possess. It provides a window of opportunity that opens to strengthen and propel AMIGROW towards new horizons and is a reminder that when women join the world of technology and innovation, the possibilities are endless."
In listening to the entrepreneurs, Lenovo colleagues left feeling inspired by the fresh, innovative projects and perspectives, excited about the future of the industry and the role we can play to help close the gender gap. When women succeed in STEM, we all do.
"Being a WISE Regional Contest judge was an inspiring and constructive experience," said Renata Altenfelder, Executive Director of Brand Management and MBG Global Marketing and Strategy and Board Member of Lenovo Foundation. "I was amazed and delighted with the quality and passion of the competitors in Latin America. We are looking forward to all that is to come because of this initiative as we continue our efforts to advance gender diversity in technology."
[1] https://www.unesco.org/en/articles/girls-women-and-stem-how-ingeniosas-foundation-helps-discover-vocations-science-and-technology-chile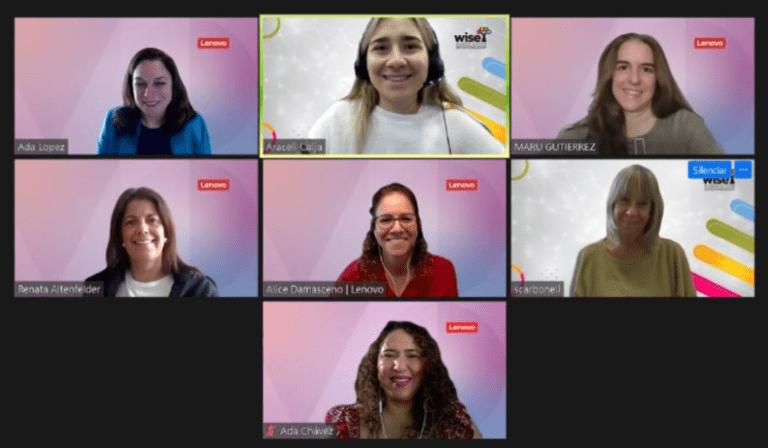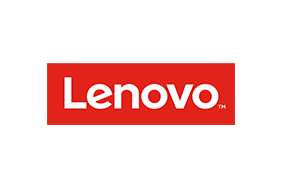 Lenovo
Lenovo
Lenovo is a US$62 billion revenue global technology powerhouse, ranked #217 in the Fortune Global 500, employing 77,000 people around the world, and serving millions of customers every day in 180 markets. Focused on a bold vision to deliver Smarter Technology for All, Lenovo has built on its success as the world's largest PC company by further expanding into growth areas that fuel the advancement of 'New IT' technologies (client, edge, cloud, network, and intelligence) including server, storage, mobile, software, solutions, and services. This transformation together with Lenovo's world-changing innovation is building a more inclusive, trustworthy, and smarter future for everyone, everywhere. Lenovo is listed on the Hong Kong stock exchange under Lenovo Group Limited (HKSE: 992)(ADR: LNVGY). To find out more visit https://www.lenovo.com, and read about the latest news via our StoryHub.
More from Lenovo