Published 11-01-23
Submitted by Sofidel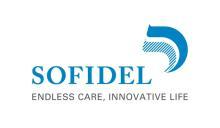 Q1: Why is the issue of sustainability so important to Sofidel?
Q1 Response: Sofidel's growth strategy aligns with the United Nations 2030 Agenda which includes building an inclusive, resilient and sustainable future for people and the planet. Sofidel has adopted 8 of the 17 Sustainable Development Goals including good health and well-being, quality education, clean water and sanitation, affordable and clean energy, responsible consumption and production, climate action, life on land and partnerships for the goals. Each of these goals focuses on creating a healthier and cleaner environment that betters the well-being of humans and the planet.
Q2: How has this focus changed how the company develops new products?
Q2 Response: By aligning our company with the UN and its sustainability agenda, this helps make significant strides toward our commitment of prioritizing sustainability when developing new products. This includes a high level of research and cooperation with existing and new suppliers. There are many opportunities to design and manufacture sustainable products, which is why Sofidel is always looking for innovative solutions throughout production to how we distribute goods to consumers.
Q3: What are some of the cutting-edge new items that have been brought to market by Sofidel in recent years?
Q3 Response: Sofidel is the first company in the U.S. to introduce paper packaging in substitution of plastic packaging for a variety of our products. Our company has set a goal of achieving a 50% reduction in the use of conventional plastic in its production by 2030. Alternative packaging, like PCR (post-consumer recycled materials), repurposes plastic that has already been used instead of utilizing virgin plastic. Another example is our award-winning Papernet Dispenser HytechSeas, which is made with recovered plastic materials from the ocean. We know how important water is for the planet's survival, which is why our company considerately manages water resources and ensures production processes are constantly monitored to optimize water use.
Q4: What makes the products offered by Sofidel sustainable?
Q4 Response: The paper production process is known for consuming substantial amounts of energy. Because of this, we make sure we produce our products in a sustainable manner. Our company has made a commitment to greatly reduce the amount of greenhouse gas emissions by investing twelve years in cogeneration plants and energy production from renewable sources. Our goal is to provide consumers with high-quality sustainable products that work effectively long-term. One hundred percent of the pulp used in the production process is certified by independent third parties with forest certification schemes (FSC, FSC Controlled Wood and PEFC). Also, Sofidel adopted and invited suppliers to adopt a voluntary disclosure program (The Ten P) to identify, measure and mitigate impacts. Sofidel equipment is state of the art, which guarantees the lowest use of water in the industry.
Q5: What have been some of the bigger challenges Sofidel has faced related to sustainability and the products offered by the company? How has the company solved these challenges?
Q5 Response: Our biggest challenge has not been internal, but external. Sustainability is the heart of our mission and our products, however, both distributors and consumers are not necessarily always interested in paying more for sustainable paper products. Another challenge is finding the most sustainable solution. For example, not all repurposed paper is more sustainable than virgin paper.
Q6: How are the sustainable elements of the products communicated to consumers?
Q6 Response: Sofidel is a B2B company. We sell to distributors that are then selling to consumers of businesses. Sometimes, our message can get diluted in the chain, and for this reason Sofidel recently engaged in a more direct communication to stakeholders through increased social media engagement and corporate events (beach clean ups, sponsorships, etc.). It is a long journey and there are a lot of brands that greenwash their consumers, but we are determined to educate the market and consumer on being able to differentiate what is authentically sustainable and what is not.
Q7: Have there been changes to the company's supply chain to make the transportation of products less impactful on the environment?
Q7 Response: Yes! Sofidel is one of the few companies, if not the only company in the U.S. with a very efficient distribution process. We have six plants across the country ( Ohio, Oklahoma, Nevada, Florida, Mississippi and Wisconsin). The plants are located in proximity to market consumption (population). When deciding where to put the next factory, Sofidel always looks at where consumption is and tends to stay close to it, reducing unnecessary additional "miles" to deliveries. Currently, the radius of reach of our plants is very optimal, which makes Sofidel an ideal partner for distributors to reduce their national carbon footprint. Additionally, Sofidel is consistently proposing new solutions to optimize transportation time as much as possible.
Q8: What new products are in the pipeline for 2023?
Q8 Response: We are currently looking to expand our paper packaging by offering solutions that are equivalent of national brands in all categories, especially in medium high qualities.
Q9: What about engagement?
Q9 Response: We are committed to promoting sustainability practices in the industry where we operate. For this reason, we are a part of the ISSA Sustainability Committee and the ANA Sustainability Committee. We are also part of the ISSA Sustainability Leadership Council.
About The Sofidel Group
The Sofidel Group, a privately held company owned by the Stefani and Lazzareschi families, is a world leader in the manufacture of paper for hygienic and domestic use. Founded in 1966, the Group has subsidiaries in 12 countries – Italy, Spain, the UK, France, Belgium, Germany, Sweden, Poland, Hungary, Greece, Romania, and the USA - with more than 6,400 employees. A member of the UN Global Compact and the international WWF Climate Savers program, the Sofidel Group considers sustainability a strategic imperative and is committed to promoting sustainable development.  For more information, visit www.sofidel.com.
Media Contact:
Brianna Fitzpatrick
Mulberry Marketing Communications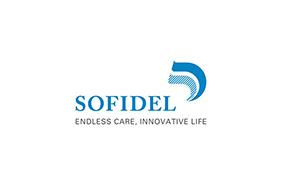 Sofidel
Sofidel
The Sofidel Group is one of the leading manufacturers of paper for hygienic and domestic use worldwide. Established in 1966, the Group has subsidiaries in 13 countries – Italy, Spain, the UK, Ireland, France, Belgium, Germany, Sweden, Poland, Hungary, Greece, Romania and the USA – with more than 6,000 employees, net sales of 2,095 million Euros (2021) and a production capacity of over one million tonnes per year (1,440,000 tonnes in 2021). "Regina", its most well-known brand, is present on almost all the reference markets. Other brands include: Softis, Le Trèfle, Sopalin, KittenSoft, Nalys, Cosynel, Lycke, Nicky, Papernet. A member of the UN Global Compact and the international WWF Climate Savers programme, the Sofidel Group considers sustainability a strategic factor with regards to growth and is committed to reducing its impact on natural capital and maximising social benefits, setting as objective the creation of shared added value for all stakeholders. Sofidel's greenhouse gas (GHG) emissions reduction targets to 2030 have been approved by the Science Based Targets initiative (SBTi) as consistent with reductions required to keep warming to well-below 2°C, in line with the goals of the Paris Agreement.
More from Sofidel