Published 11-01-23
Submitted by Gilead Sciences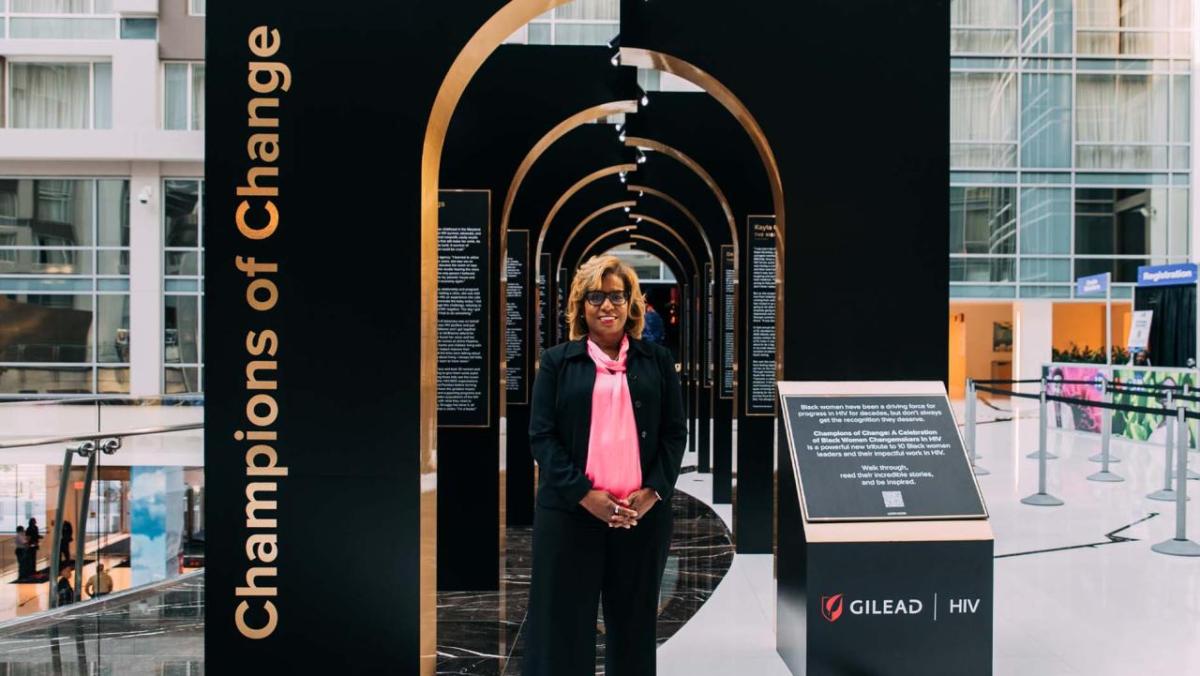 Before I came to Gilead, I knew it as a company that produces innovative therapies across HIV, liver disease and cancer. Now I know it's so much more. Its focus goes well beyond medicine – and at its heart, Gilead is a company that lives and breathes a commitment to health equity.
Over the years, Gilead has thoughtfully and boldly focused on communities with the greatest unmet needs, and women and girls – in particular, Black women and girls – are always at the top of the list. Being both a Black woman and the General Counsel at a biopharmaceutical company, I'm all too familiar with the statistics showing that we're disproportionally affected by disease, and supporting and advocating for Black women and girls is a cause that's deeply personal to me.
This was top of mind for me last week as I joined hundreds of passionate and talented individuals at the U.S. Conference on HIV/AIDS (USCHA), the largest HIV-related gathering in the United States. This year's theme was "A Love Letter to Black Women" – both a beautiful sentiment and an assurance that the focus would be on a community that's disproportionally impacted by HIV. Recent figures from the U.S. Centers for Disease Control and Prevention show that Black women account for 54% of new HIV diagnoses among women aged 16 and older, though we comprise only 14% of the population. And yet we've consistently been underrepresented in HIV clinical trials due to barriers like stigma, medical distrust and limited access to trial study sites.
Despite this reality, Black women and girls don't often talk about HIV or believe it's relevant to us. That's why I was heartened to see so many women tackling this topic at USCHA and having important discussions about the social, political, educational and environmental barriers that negatively affect our community.
The conference also put a spotlight on the many creative ways to help meet unmet needs in HIV prevention, education and care, and it reaffirmed my support of Gilead's long practice of partnering with organizations around the world that do such work. As committed as we are to helping communities affected by HIV and playing a key role in ending the epidemic, we know we can't do it alone. That's why Gilead has worked for decades with public health organizations, community advocates and policymakers that aim to expand health equity and address barriers to care and wellbeing.
In 2022, we were named the #1 global philanthropic funder of HIV causes, and we also continue to meaningfully invest in Black women's health and leadership. Since 2017, we've provided more than $35 million in philanthropic support for Black women-led and Black women-serving organizations in the United States. And in June, we were proud to establish the Setting the P.A.C.E. initiative, a three-year, $10 million commitment to increase HIV prevention, health equity and anti-stigma efforts for both cisgender and Transgender Black women and girls.
Gilead is also committed to "overrepresenting" underrepresented individuals throughout our HIV clinical trial research. In 2021, we launched our PURPOSE trials to investigate the use of therapies to help reduce individuals' chances of acquiring HIV. Our PURPOSE 1 trial, which is being conducted in South Africa and Uganda, specifically focuses on adolescent girls and young women and is the first Phase III HIV trial to include pregnant and lactating women and people.
I'm proud to work at an organization that has a commitment to advancing health equity for all people, and it was inspiring to meet and learn from so many like-minded folks at USCHA. It was powerful and emotional to see people from all sectors of healthcare coming together to embrace the needs of Black women and girls – and I personally felt like the "love letter" was addressed to every one of us.
My grandmother used to repeat a famous saying about how when you know better, you do better – and I'm confident the conversations and insights gained at the conference will go a long way toward us all doing better and building a better future. It's clear the time is right to invest in Black women's health and end the HIV epidemic for everyone, everywhere.
Deborah Telman is Executive Vice President, Corporate Affairs and General Counsel at Gilead.
Originally published by Gilead Sciences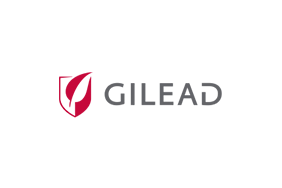 Gilead Sciences
Gilead Sciences
Gilead Sciences, Inc. is a research-based biopharmaceutical company that discovers, develops and commercializes innovative medicines in areas of unmet medical need. The company strives to transform and simplify care for people with life-threatening illnesses around the world. Gilead has operations in more than 35 countries worldwide, with headquarters in Foster City, California.
More from Gilead Sciences