Published 11-01-23
Submitted by Crown Holdings, Inc.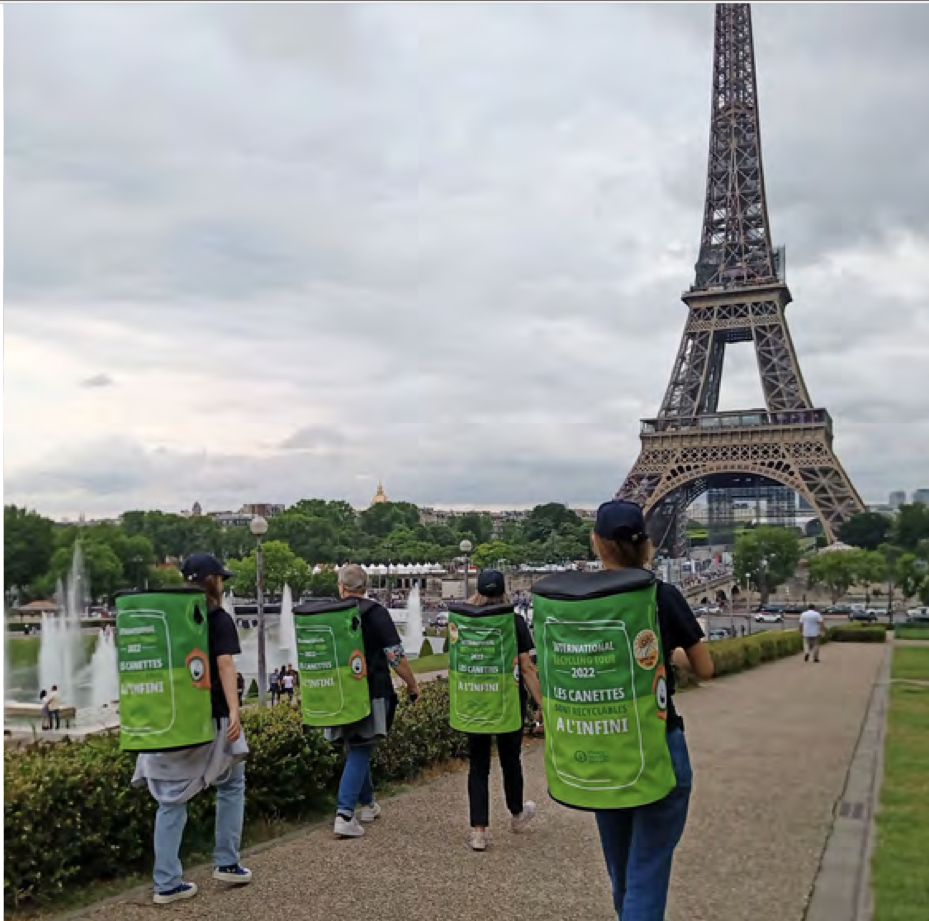 Originally published in Crown Holding's 2022 Corporate Responsibility Report
When we can broaden consumer—and even brand—understanding of how various packaging formats navigate the supply chain and shed light into their unique lifecycles, we can make strides toward increased recycling and decreased waste. Still, it takes collective, concerted effort from the industry as a whole to begin to shift the mindset of even one demographic. With this in mind, we have invested in several opportunities for collaboration with various peers in our value chain.
From primary material and can sheet producers to consumer brands, and from recycling facilities to industry organizations, we are joining forces with others to chip away at larger goals around recycling.
In 2022, we became greater advocates for this mission through the following efforts:
Aerosol Recycling Initiative
Reinforcing the sustainable attributes of steel cans and recognizing the work required to ensure aerosol cans are recaptured for future use, CMI and the Household & Commercial Products Association (HCPA) launched an Aerosol Recycling Initiative. Built around two 2030 goals of reaching an 85% recycling access rate for all aerosol cans and labeling at least 90% of aerosols with recycling instructions, the initiative gained support from almost 20 companies across the aerosol value chain. We will continue to support CMI and the HCPA in their efforts by encouraging more on-pack messaging with brand partners and more sustainable post-consumption habits with their customers.
Canned Good Coalition Pilot Activations
Through our membership and active role in CMI, we supported the association's new Canned Good Coalition program that aims to build preference for the steel food can by educating consumers about the eco-friendly benefits of the format. Pilot activations at Harris Teeter and H-E-B that utilized messaging about canned food benefits for waste reduction and recyclability yielded an almost 37% increase in sales during a two-week span versus the same two weeks the prior year, along with an even bigger uptick in online sales, demonstrating the power of the industry working together to eliminate misinformation and reeducate consumers about the products they shop for every day.
Every Can Counts International Recycling Tour with Metal Packaging Europe and Abralatas
The second Every Can Counts (ECC) International Recycling Tour traveled across Europe to promote metal's infinite recyclability. A partnership we maintain in both Europe (through Metal Packaging Europe (MPE)) and Brazil (through Abralatas, the Brazilian Association of Aluminium Can Manufacturers), our work with ECC aims to support greater recycling rates in the regions and maps back to the Optimum Circularity pillar of our Twentyby30TMprogram and our updated recycling goals.
These efforts from ECC continue to push the potential for greater recycling rates in areas that already reflect strong consumer buy-in, underscoring the fact that a single beverage can makes a meaningful environmental impact. This movement also supports the joint roadmap set by MPE and European Aluminium to move toward achieving 100% aluminum beverage can recycling in Europe by 2030. The strategy aims to build on the region's already impressive beverage can recycling rate of nearly 80% to align with the European Commission's new EU Circular Economy Action Plan 2.0 and its direction for the packaging sector.
Beyond these recent examples, we continue to support several industry associations in the regions in which we operate. A complete list of groups where we maintain membership or an active role can be found on our website.
Global Aluminium Can Sustainability Summit
More than 100 participants throughout the entire value chain attended the inaugural Global Aluminium Can Sustainability Summit in Rome, Italy. The event provided an industry-first opportunity to centralize important, hands-on discussions between diverse perspectives in the aluminum beverage can value chain. Primary material suppliers, can sheet suppliers, packaging manufacturers, beverage can and aluminum organizations, research organizations and beverage brands were able to communicate on topics like the path to industry decarbonization and where various players can improve consumer education on recycling and access to recycling. Attendees also committed to work toward common parameters for recycled content measurement in beverage cans. The Summit, which we co-hosted in partnership with CMI, Ardagh Metal Packaging and the International Aluminium Institute, will serve as a dedicated forum for continued progress on a regular basis.
To learn more about Crown Holdings's commitment to corporate responsibility, visit our sustainability webpage: https://www.crowncork.com/sustainability
For full details about Crown Holdings's 2022 Sustainability Report, visit here: https://www.crowncork.com/sites/files/2023-06/2022-Crown-Holdings-Sustainability-Report.pdf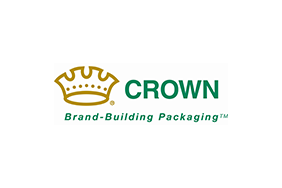 Crown Holdings, Inc.
Crown Holdings, Inc.
Crown Holdings, Inc., through its subsidiaries, is a leading global supplier of rigid packaging products to consumer marketing companies, as well as transit and protective packaging products, equipment and services to a broad range of end markets. World headquarters are located in Tampa, Florida. For more information, visit www.crowncork.com.
More from Crown Holdings, Inc.