Published 11-01-23
Submitted by Walgreens Boots Alliance
Originally published by Walgreens Boots Alliance
By Elyse Russo, Walgreens Stories
The pharmacy students graduating today are better prepared and more ready to practice at an advanced level than ever before.
That's according to Glen Schumock, College of Pharmacy Dean at University of Illinois, Chicago.
But preparedness isn't the problem—it's the lack of people applying. From fall 2011 to fall 2021, pharmacy school applications decreased by more than 60%, data from the American Association of Colleges of Pharmacy shows.
"So how do we inspire the next generation of people to move into the profession?" Schumock says.
One way is by hearing from actual pharmacists who are passionate about their job. That's why Schumock recently joined a live discussion on LinkedIn with three Walgreens pharmacists, so they could share what their jobs are really like. Helping Schumock moderate the discussion was UIC alumnae Rina Shah, PharmD, Walgreens SVP, Pharmacy of the Future and Transformation. Shah, a second-generation pharmacist, recently marked 25 years with the company.
The full video of the discussion is above, but future pharmacists should know these three things about the profession:
1. Community pharmacists DO have time for personal interactions with patients and can really make an impact.
"I think the biggest assumption about retail pharmacy is that it's very transactional," says Darshana Patel, registered pharmacy manager at the Walgreens specialty pharmacy in Fountain Valley, California. "But it's more than just wearing a white coat. We're educating our patients about vaccines, providing adherence counseling, and at our specialty site, we're discussing copay assistance, connecting patients to advocacy groups and providing that continuity of care."
Patel, who has worked at Walgreens for 28 years, says her location manages more than 3,000 patients living with diseases like HIV, Hepatitis C or cancer, among other things. Patel shared a story of how she helped a young, scared patient navigate a STD diagnosis, providing her medication counseling and connecting her with support. She says the patient still visits her specialty site today.
"I love having a career where I can have face-to-face impact with patients," Patel says, explaining how the retail or community pharmacist role needs to break away from the stigma of being transactional. It's more about building patient relationships, she says.
2. New technology has created efficiencies in the pharmacy profession, meaning less administrative tasks and more time for patients.
Walgreens Healthcare Supervisor Brad Lawson, PharmD, lights up whenever there's talk about innovation in the pharmacy industry. For example, the work done by micro-fulfillment centers, which are dedicated exclusively to filling prescriptions, is a major advantage when recruiting pharmacists in Arkansas, where he is based.
"The great part is we're not taking that labor out of our stores, just repurposing that labor into tangible, meaningful face-to-face interactions with patients, digging into what barriers to care they might have so they can ultimately have longer, healthier lives," Lawson says.
Technological advancement in the industry is a key area that Shah is focused on in her work at Walgreens.
"Our efforts with micro-fulfillment, automation and even centralization to remove calls from the store, is what we're focused on, so that our team members can engage with more patients," Shah says.
3. There are multiple opportunities for furthering your education and career growth.
Rebecca Persaud, registered manager at the Walgreens specialty pharmacy in The Villages, Florida, has discovered a passion in supporting pharmacy students and new pharmacists. She works as a preceptor at four different pharmacy schools and assists with the onboarding of new pharmacists at Walgreens.
"I love being able to connect my students to any opportunities they're intrigued in as well as making sure they have the foundation they need to succeed in whichever field of pharmacy they choose," she says, adding that sharing the range of her experiences helps students understand the breadth of what pharmacists can do.
Persaud, along with Patel, also mentor Walgreens community pharmacists.
"We're giving our staff pharmacists and managers exposure to specialty and what else Walgreens can offer," Patel says. "They learn about what we do at a specialty level and how they can also utilize those things at a retail level. So, mentorship is great, externally and internally, and I feel like we do that well as a company."
Watch the full LinkedIn Live discussion above.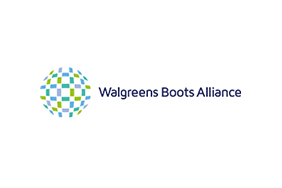 Walgreens Boots Alliance
Walgreens Boots Alliance
Walgreens Boots Alliance (Nasdaq: WBA) is an integrated healthcare, pharmacy and retail leader serving millions of customers and patients every day, with a 170-year heritage of caring for communities.
A trusted, global innovator in retail pharmacy with approximately 13,000 locations across the U.S., Europe and Latin America, WBA plays a critical role in the healthcare ecosystem. The company is reimagining local healthcare and well-being for all as part of its purpose – to create more joyful lives through better health. Through dispensing medicines, improving access to a wide range of health services, providing high quality health and beauty products and offering anytime, anywhere convenience across its digital platforms, WBA is shaping the future of healthcare.
WBA employs more than 325,000 people and has a presence in nine countries through its portfolio of consumer brands: Walgreens, Boots, Duane Reade, the No7 Beauty Company, Benavides in Mexico and Ahumada in Chile. Additionally, WBA has a portfolio of healthcare-focused investments located in several countries, including China and the U.S.
The company is proud of its contributions to healthy communities, a healthy planet, an inclusive workplace and a sustainable marketplace. WBA has been recognized for its commitment to operating sustainably: the company is an index component of the Dow Jones Sustainability Indices (DJSI) and was named to the 100 Best Corporate Citizens 2022.
More from Walgreens Boots Alliance