Published 11-01-23
Submitted by GoDaddy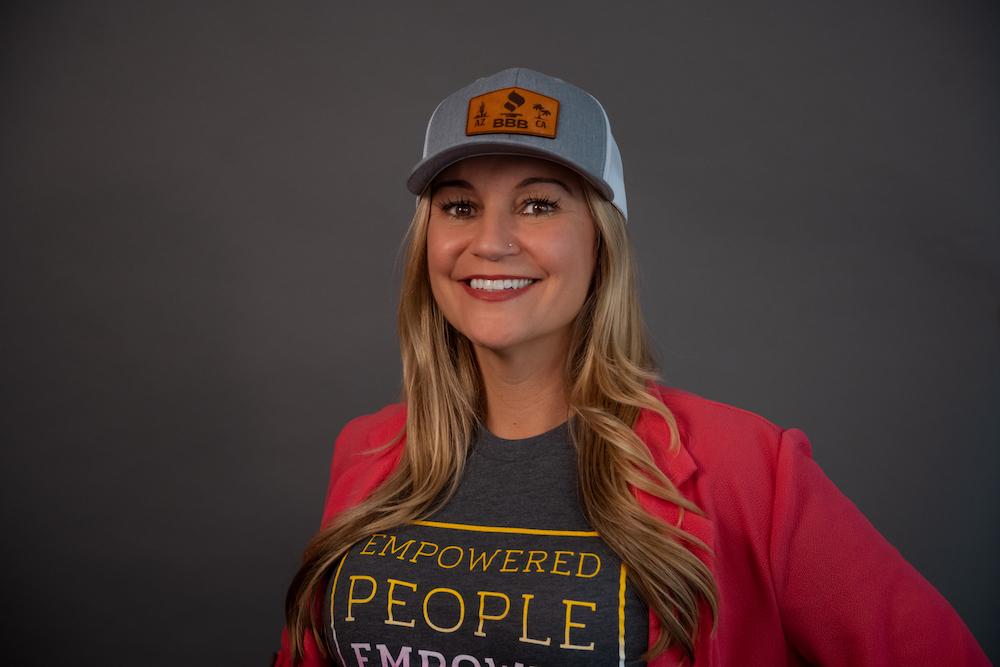 Empower by GoDaddy is a global social impact program equipping entrepreneurs with training, tools and peer networks to accelerate their business journeys. Together with its nonprofit and community partners, Empower by GoDaddy works to understand local communities and the small business landscape to identify gaps and develop customized programs for entrepreneurs of all backgrounds and circumstances.
Samantha Scholl is director of entrepreneur programs at the Better Business Bureau (BBB) Serving the Pacific Southwest, one of Empower by GoDaddy's many partners. But before stepping into her current role at the BBB, Scholl was the managing partner of a fine dining restaurant in San Diego, California, where she endured "one of the most challenging and heart-wrenching" experiences she's ever faced. Scholl witnessed firsthand the devastating impact of the COVID-19 pandemic, and in a single day, her restaurant lost over $250,000 in revenue as events were canceled, and she had to make the decision to lay off 35 employees.
Amid the crisis, Scholl experienced adversity on multiple fronts – from her restaurant's patio burning down just days after opening, to disastrous flooding in her offices that were left vacant due to the pandemic. At Scholl's lowest point, a chance encounter with the BBB changed her trajectory. She learned about the Empower by GoDaddy program, which ultimately became her lifeline. Through sheer resilience and community support, Scholl managed to save her restaurant, hire back her employees and eventually transition into her current role at the BBB.
In light of her journey, Scholl shares valuable insights into the world of entrepreneurship, the challenges confronting aspiring business owners and the importance of fostering an inclusive environment for entrepreneurs.
The Entrepreneurial Landscape in 2023
Highlighting the dynamic nature of today's entrepreneurial experience, Scholl shares, "It's a rapidly changing landscape. Access to capital remains a significant hurdle for many, especially those in underserved communities with limited access to funding sources such as loans or venture capital. It truly hinders the growth of some promising businesses."
Additionally, the evolving technological landscape and the constant need to adapt businesses to keep up with technology pose significant challenges for entrepreneurs. Scholl further addresses how external factors like the COVID-19 pandemic, supply chain issues, shifts in customer behavior and economic inflation continue to impact entrepreneurs.
"The challenges are multifaceted, coupled with hiring becoming incredibly competitive," Scholl says. "Finding the best fit for your organization can be incredibly tough, and retaining top talent is also a significant obstacle for any company right now."
Empower by GoDaddy — A Solution-Oriented Program
Empower by GoDaddy plays a pivotal role in helping entrepreneurs overcome these obstacles. As the program doesn't offer a one-size-fits-all solution, Empower by GoDaddy begins by discovering the specific needs of each session of participating entrepreneurs and adjusting the program's curriculum to match those unique needs.
To address challenges like access to capital, Empower by GoDaddy and the BBB work with organizations, including Kiva, which offers 0%-interest microloans.
"We've also added curriculum that speaks specifically to the changing technological landscape, including sessions on AI for ethical business practices and strategy workshops," Scholl says.
The Empower by GoDaddy classes in partnership with the BBB also focus on hiring challenges by providing guidance on top hiring practices and emphasizing the importance of company culture in attracting and retaining talent. The BBB even includes a session on creating efficiency in business through automation.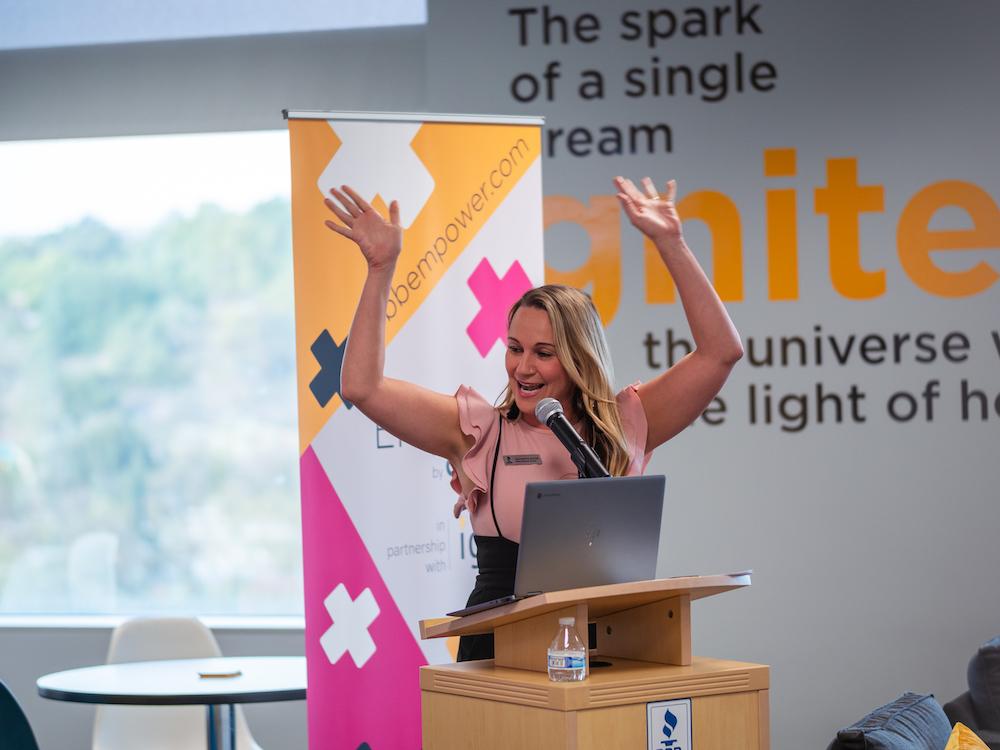 Inclusive Entrepreneurship Fostered Through Support Networks
For Scholl, inclusive entrepreneurship means creating an environment where all individuals, regardless of their background, enjoy equal access to opportunities and resources.
"It involves actively breaking down barriers related to gender, race, ethnicity, sexual orientation and socioeconomic status," she says.
A recent GoDaddy survey found that 71% of LGBTQIA+ entrepreneurs believe that having networks and communities of support is crucial to their success, surpassing non-LGBTQIA+ entrepreneurs at 59%. As a proud member of the LGBTQIA+ community and former entrepreneur, Scholl acknowledges the power of supportive networks, providing safe spaces for connecting, mentorship and emotional support.
"It's important to consider these things," she says. "It's about creating a supportive ecosystem where everyone can feel and be seen and heard."
The Surging Trend of Black Women Entrepreneurs
Scholl highlights another surging trend in entrepreneurship: Black women are the fastest-growing population of microbusiness owners (1 in 7 microbusinesses started since the pandemic were founded by Black women), according to GoDaddy's Venture Forward research initiative.
"It's encouraging to watch Black women emerging as business leaders in our local community," she says. "I've witnessed the resilience, creativity and determination of Black women entrepreneurs."
Other Emerging Demographics
The BBB's Empower by GoDaddy program is experiencing significant participation by women-owned businesses, making up an impressive 85% of the BBB's current class. Scholl also has observed an increase in the number of Latinx entrepreneurs participating, signaling to her the need to be more strategic in recruitment. Additionally, Scholl notes that LGBTQIA+ entrepreneurs' participation is increasing, currently at 9% of participants through the BBB.
Building a Strong Foundation for Entrepreneurship
Scholl concludes by sharing a valuable tip for aspiring entrepreneurs. She likens entrepreneurship to building a skyscraper, emphasizing the importance of starting with a solid foundation.
"You don't want to start on the 45th floor," she says. "The more solid the foundation, the stronger that skyscraper is going to be."
The Empower by GoDaddy partnership with the BBB Serving the Pacific Southwest embodies the spirit of inclusivity, support and adaptability, providing aspiring entrepreneurs with the tools they need to thrive in today's ever-changing landscape. By addressing barriers to success and fostering an inclusive community, Empower by GoDaddy and its partners are shaping a brighter future for entrepreneurs from all walks of life.
Empower by GoDaddy Spotlight Series: By partnering with diverse local nonprofits and community organizations around the world, Empower by GoDaddy aims to reach those who haven't otherwise had access by offering skills training, resources, and mentoring to help accelerate their business journeys. This article is part of the Empower by GoDaddy spotlight series that shines a light on the individuals who make this unique initiative possible.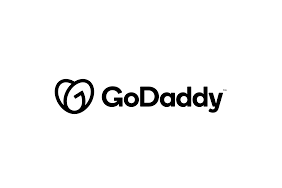 GoDaddy
GoDaddy
GoDaddy is empowering everyday entrepreneurs around the world by providing all of the help and tools to succeed online. GoDaddy is the place people come to name their idea, build a professional website, attract customers, sell their products and services, and manage their work. Our mission is to give our customers the tools, insights and the people to transform their ideas and personal initiative into success. To learn more about the company, visit www.GoDaddy.com.
GoDaddy focuses on making opportunity more inclusive for all in the communities where we work, live and play across the globe. We rally behind inclusive entrepreneurship and other critical local needs that empower people to succeed through philanthropic and in-kind donations, volunteerism, strategic partnerships and advocacy.
Empower by GoDaddy is GoDaddy's global community and philanthropic program equipping entrepreneurs in underserved communities with training, tools and peer networks to accelerate their journeys. GoDaddy rallies behind entrepreneurs in underserved communities by building their confidence and skills to strengthen their small business' digital presence.  Entrepreneurs engage in customized learning experiences, work 1-1 with GoDaddy volunteer coaches and local mentors, and gain access to wrap-around services, in-kind products and networks boosting their small businesses success.
More from GoDaddy