Published 11-01-23
Submitted by Rayonier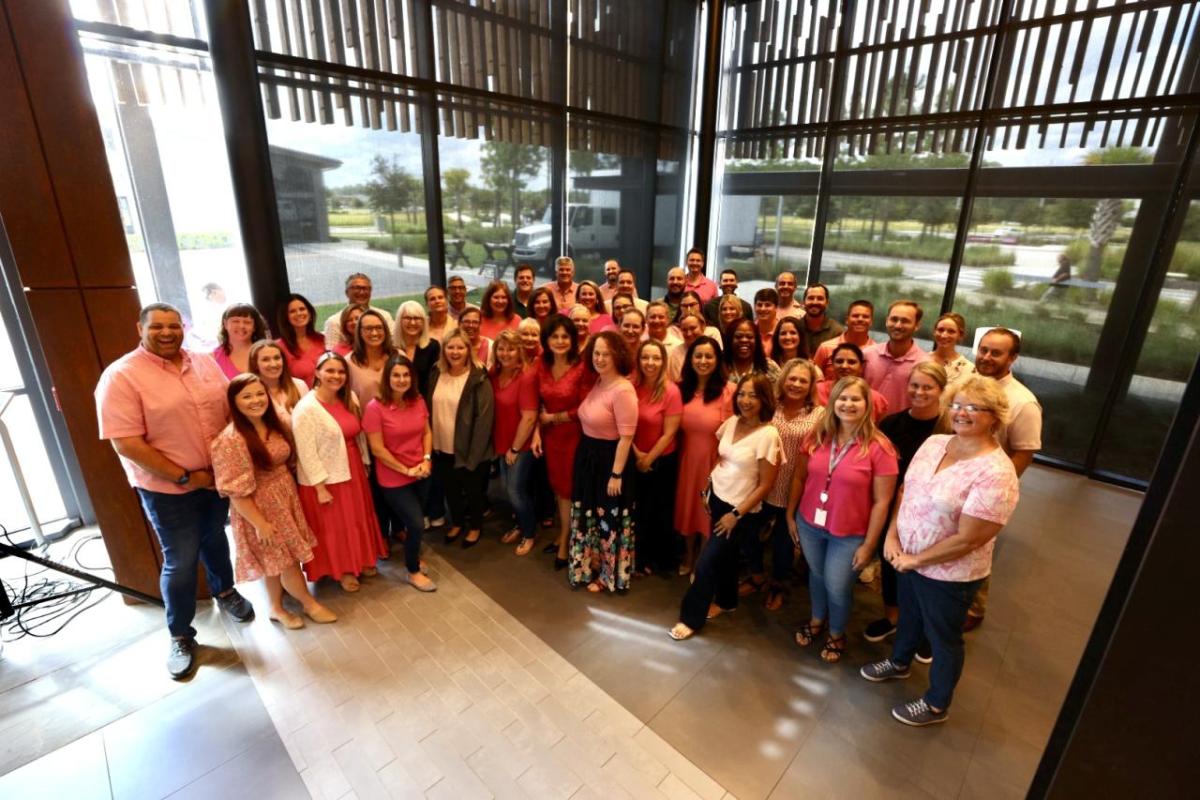 This October, Rayonier's headquarters received a visit from the Buddy Bus, a mobile mammography bus which provides breast cancer detection services across Northeast Florida. Local news anchor, Jeannie Blaylock, joined the company for a Pink Party to celebrate survivorship and discuss the importance of both self-detection and early detection of breast cancer.
During the Pink Party event, held in conjunction with the company's annual health fair, employees were invited to receive a mammogram and health screening as a preventative health care approach at no cost. Attendees indulged in pink treats and were encouraged to wear pink to show their support of breast cancer awareness month.
The Buddy Bus was first created by Baptist MD Anderson Cancer Center and First Coast News to improve access to mammograms. The bus is staffed with board-certified technologists to perform the exams, and dedicated breast radiologists will read the exams.
The name of the bus is a reference to the longstanding Buddy Check program, which, for more than 30 years, has encouraged local women and their friends to do monthly breast self-checks, championed by Jeannie Blaylock.
Click here to watch a video of First Coast News' Buddy Bus visit to Rayonier: https://www.youtube.com/watch?v=kgChHEtr5ZU&t=56s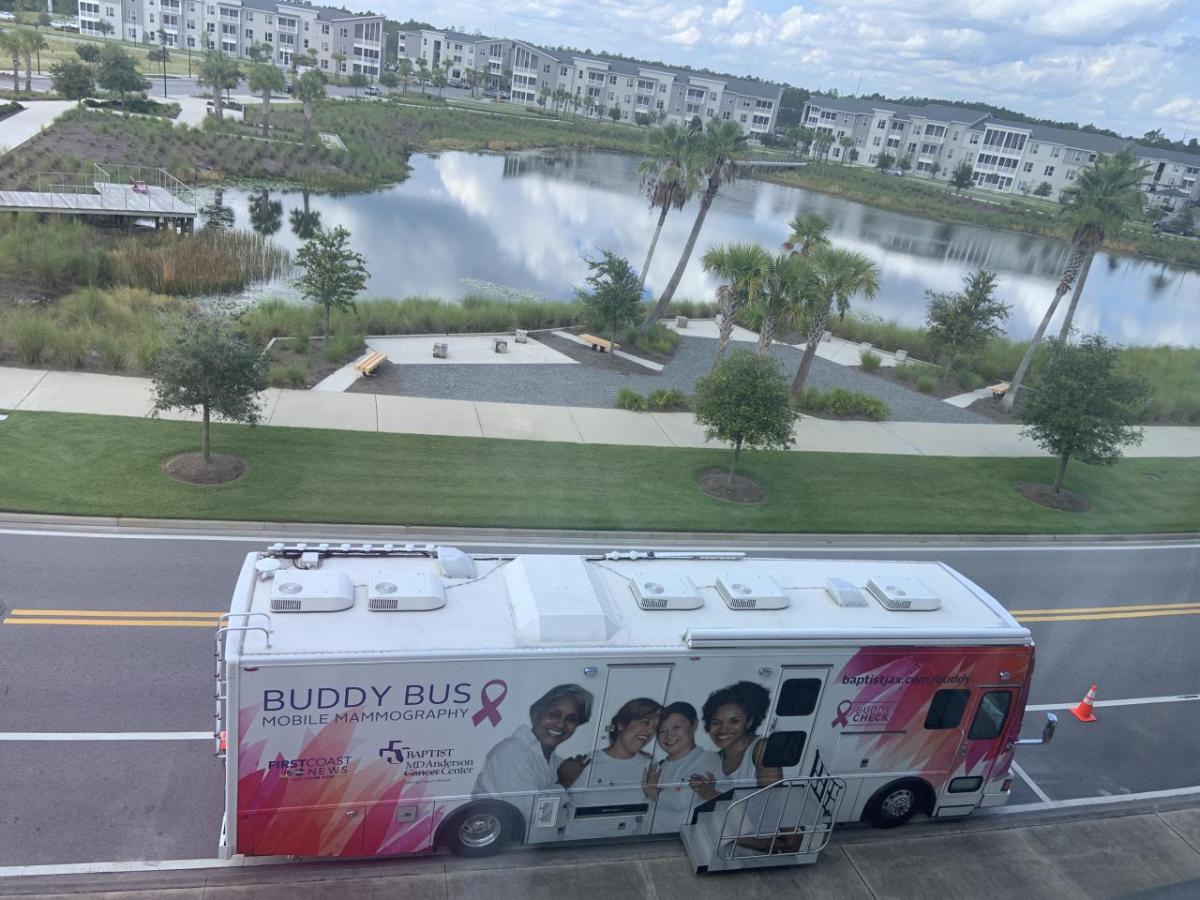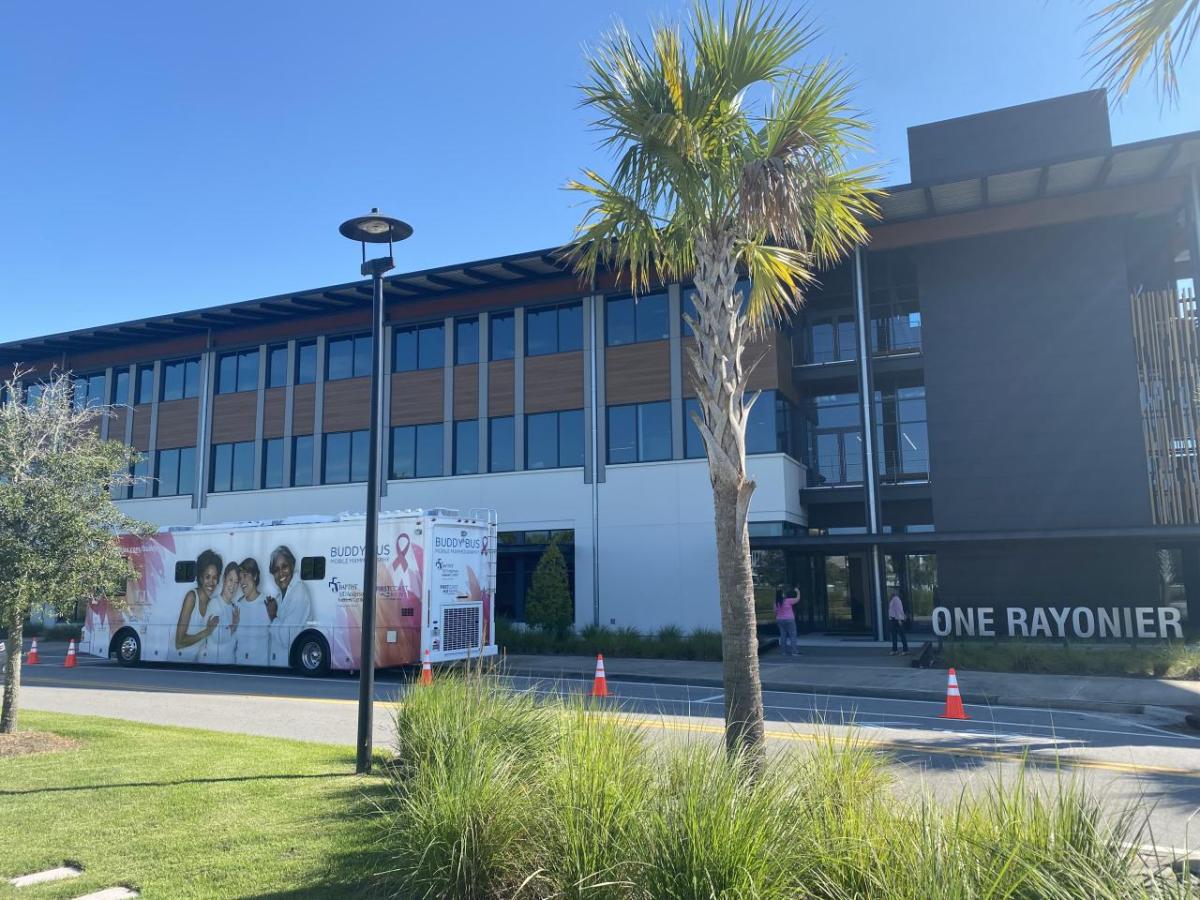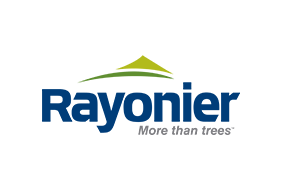 Rayonier
Rayonier
Rayonier (NYSE:RYN) is a leading timberland real estate investment trust with assets located in some of the most productive softwood timber growing regions in the United States and New Zealand. We own or lease under long-term agreements approximately 2.8 million acres of timberlands located in the U.S. South, U.S. Pacific Northwest and New Zealand. We are More than trees because we recognize that our 90+ years of success in the timberland industry comes from our people, an empowering culture and the courage to constantly challenge "the way it's always been done." Get to know us at www.rayonier.com.
More from Rayonier