Published 10-31-23
Submitted by Verizon
V Teamer and breast cancer survivor Jill Stair shares her journey to recovery.
On today's edition of Up To Speed, meet V Teamer Jill Stair, a Senior Analyst in Verizon Global Services who first joined the company in 1991.
In March of 2013, Jill found a change in her breast during a routine self-examination. She scheduled a visit to her doctor, who initially didn't think there was much to worry about – until Jill underwent a diagnostic mammogram.
The diagnostic revealed that Jill had stage one breast cancer, but her doctor assured her it could be treated surgically and would be fine after reconstruction.
It was during the surgery that Jill's situation took an unexpected turn.
"During the surgery it's always procedure for the surgeon to remove a lymph node and make sure that there's no cancer," said Jill. "But there was cancer ... Thirteen of the sixteen lymph nodes were cancerous."
Surgery, recovery, chemo, radiation
Things moved quickly from there. Jill's cancer was re-categorized from stage 1 to stage 3C. Her course of treatment changed, and in quick succession, she underwent surgery, recovery, chemo and radiation. Jill's chemotherapy was difficult, forcing her to deal with harsh side effects like intense nausea.
"My chemo had a nickname … "the red devil" said Jill. "It's very powerful; it goes through and basically kills everything in your body … to kill all the cancer."
Jill never guessed how grateful she'd be for her Verizon insurance coverage until this difficult process.
"I was able to go through the surgeries, the chemo, the radiation and it was amazing. I'd walk in and go into this miserable chemo and I'm paying $35.00," Jill recalled. "There were people in that room with me that were paying $50,000."
Jill says she chooses to focus on the blessings she experienced during those tough times. "My Verizon family absolutely took care of me."
Tell us what you think of Up To Speed.
V Team, go to Inside Verizon Intranet to join the conversation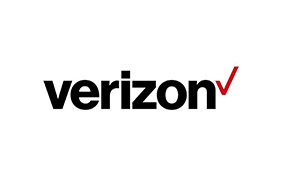 Verizon
Verizon
We are reinventing our networks around mobility, broadband & global connectivity to create a platform for long-term growth not just for us, but for America and the world.
More from Verizon