Published 10-31-23
Submitted by Mary Kay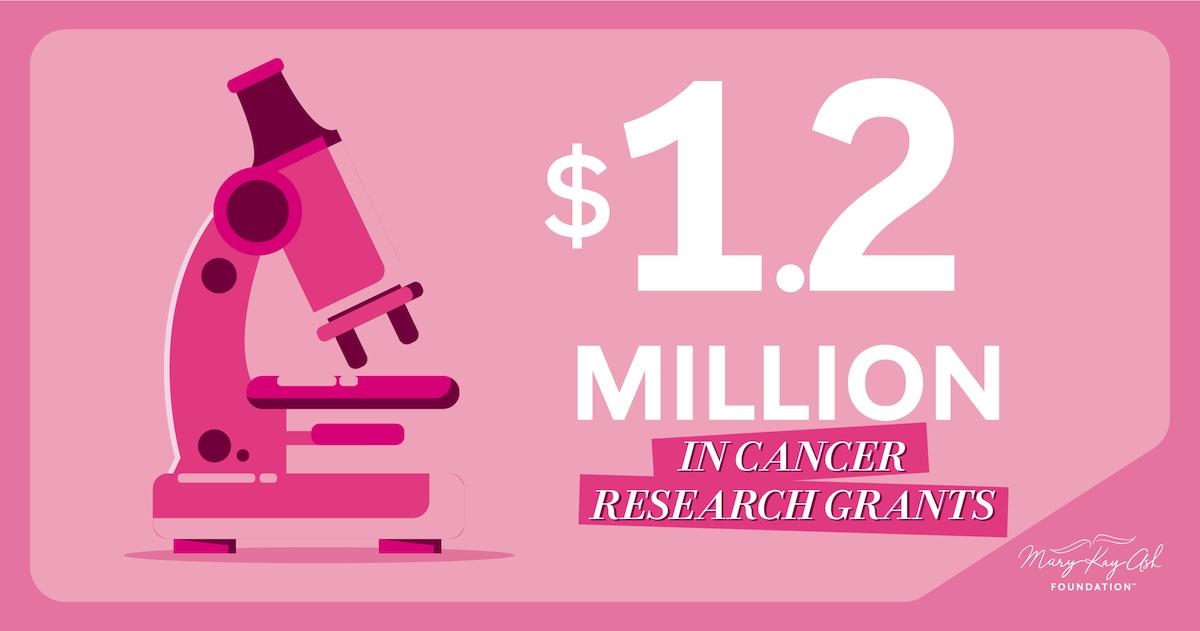 Guided by Mary Kay Ash's dream to enrich the lives of women everywhere, the Mary Kay Ash Foundation raises and distributes funds to invest in breakthrough cancer research to find cures for cancers affecting women and ending domestic violence against women.
Since 1996, the Foundation has awarded more than 270 cancer research grants totaling over $26 million to innovative, translational cancer research projects around the country. Each year, the Foundation funds research efforts, along with critical cancer care support programs and services. The Foundation remains unwavering in its commitment to focusing on finding cures for cancers affecting women.
The Mary Kay Ash Foundation takes a holistic approach to grant giving efforts to ensure supporting research programs that are innovative and help spark additional research throughout the world.
In honor of Breast Cancer Awareness Month, Mary Kay Ash FoundationSM awarded 12 cancer research grants totaling $1.2 million in support of innovative/translational research efforts. Researchers from the country's top accredited universities and institutes received $100,000 grants to further conduct groundbreaking research in cancers primarily affecting women, potentially leading to better detection, prognosis, and treatment options.
Click here to access a full list of 2023 Mary Kay Ash Foundation Cancer Research Grant recipients, and previous years' recipients.
To learn more about our cancer research grants, eligibility, and requirements for applying, along with cancer-related programs and support services funded by Mary Kay Ash Foundation, visit our website.

Mary Kay
Mary Kay
Then. Now. Always. One of the original glass ceiling breakers, Mary Kay Ash founded her dream beauty brand in Texas in 1963 with one goal: to enrich women's lives. That dream has blossomed into a global company with millions of independent sales force members in more than 35 countries. For 60 years, the Mary Kay opportunity has empowered women to define their own futures through education, mentorship, advocacy, and innovation. Mary Kay is dedicated to investing in the science behind beauty and manufacturing cutting-edge skincare, color cosmetics, nutritional supplements, and fragrances. Mary Kay believes in preserving our planet for future generations, protecting women impacted by cancer and domestic abuse, and encouraging youth to follow their dreams. Learn more at marykayglobal.com, find us on Facebook, Instagram, and LinkedIn, or follow us on Twitter.
More from Mary Kay