Published 10-31-23
Submitted by Lenovo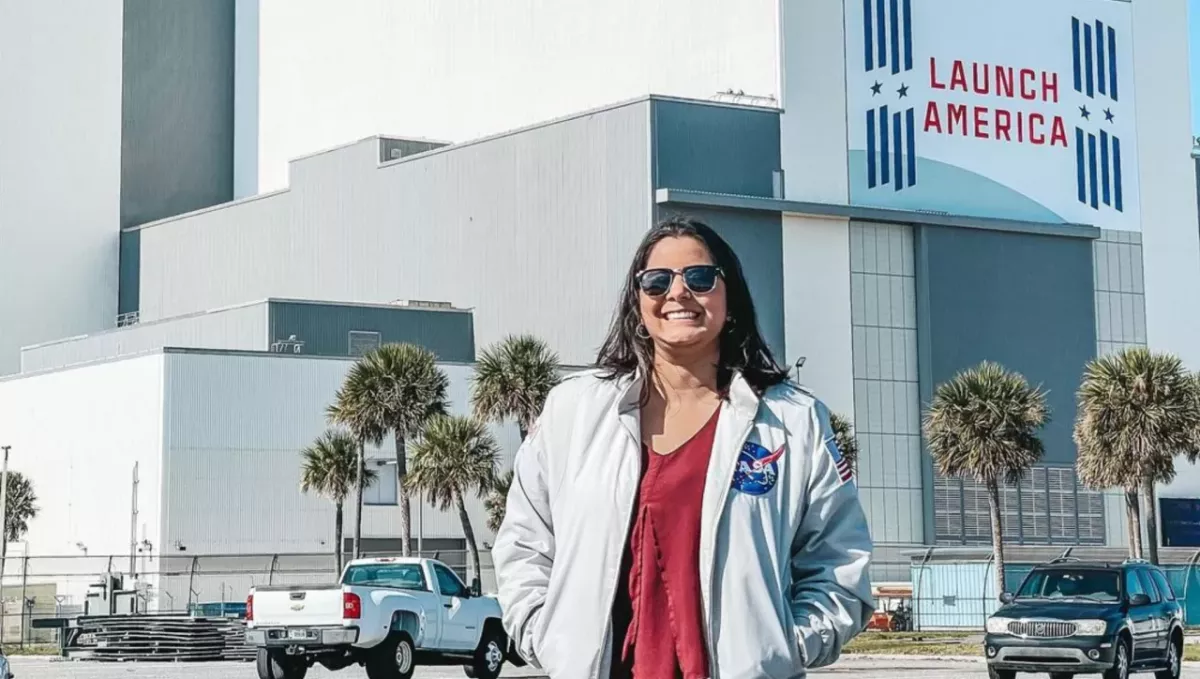 Every year in honor of Hispanic Heritage Month, I take time to reflect on my journey and how my Hispanic upbringing has profoundly shaped me into the person I am today. My heritage and cultural teachings have influenced my personal experiences. When I looked up at the stars as a kid in my small hometown of Barranquitas, Puerto Rico, I knew one day I would make my dreams of working in the space and astronomy field come true.
My Hispanic Identity and Upbringing
I was a curious child, and as a result, I embraced all aspects of my Hispanic culture and traditions growing up. This ranged from being a part of school dances celebrating my heritage to competing in science fairs and learning about Hispanic contributors in the STEM field. The sense of community, humility and empathy I learned during this time have remained with me as I matured.
I moved to Central Florida in middle school and the first thing I remember was being the new kid with a thick accent. Not only was I starting a new chapter of my life in another country, but I also had to overcome a language barrier, which impacted my learning growth and experiences at school. I was fortunate enough to have had access to supportive teachers, books, computers and other resources that aided me on my journey.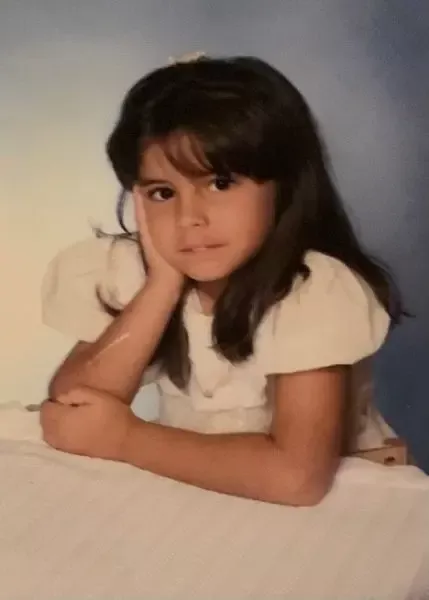 Championing Diversity and Inclusion in STEM
Women only constitute roughly 28% of the STEM field, and Hispanic women have even less representation standing at 8%. Throughout my career, I have worn this statistic as both a badge of honor and a personal goal to bring forth change.
I began my career in Navy Aviation working on fighter jets and a biofuel qualification. It became very apparent to me that there was a lack of females, and many times I was also the only woman of color in the room. As a young engineer not wanting to rock the boat, I felt as if I couldn't speak up about this observation.
Over time and through the support of incredible mentors, I have found my own voice in my career and have had the opportunity to establish the Hispanic Engagement Action Team during my time with the Navy Aviation. This team is dedicated to celebrating Hispanic culture and introducing speakers and mentors to other Hispanic colleagues.
Contributing to this program filled me with immense pride, knowing that not only was I helping future generations be seen, but was also able to share my Hispanic heritage with my coworkers. Diversity, equity, accessibility and inclusion are vital to a company's culture because it fosters creativity, fresh perspectives and a deeper understanding of other backgrounds and cultures.
This experience showed me how important it was for me to align myself with organizations that share the same values. Being a Lenovo Innovator has allowed me to learn more about Lenovo's mission of empowering underrepresented communities with access to technology and STEM education. Diversity is imminent in continuing growth within organizations. Understanding that minorities have an immense amount of knowledge to share is crucial, which is why I am constantly advocating to increase our representation.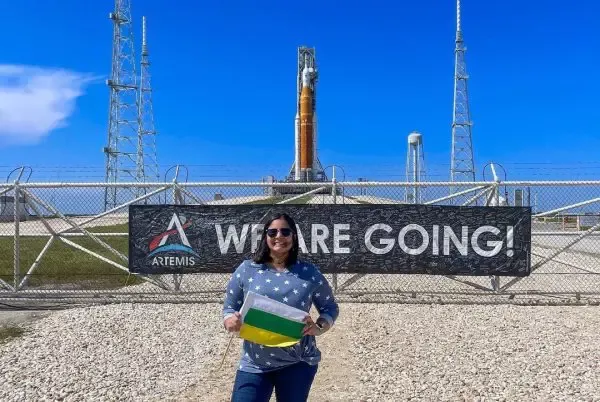 Mentoring the Next Generation of Space Engineers
Now that I have been in my career for over 15 years, including internships (I promise I'm not that old!), I can confidently say that I've found my voice, which I now use to uplift those beginning their careers or in need of mentoring and guidance. Being a Latina engineer is who I am, and I am proud of both my upbringing and heritage, sharing them not only with my coworkers but also with everyone around the world through social media.
The one piece of advice I have for aspiring space engineers is simple: Own who you are and how you got to where you are. We all have our own unique journeys, some reaching their destination sooner than others, while others may experience a rollercoaster of highs and lows. And that's OK. I come from a humble upbringing and had to work full time jobs and apply for scholarships to help pay for my college tuition. But in the end, all the sacrifices were worth it as I now have the opportunity to contribute to scientific missions that benefit my community. I have launched missions that tested our planetary defense and helped collect data on climate change as well as monitor weather more accurately in order to track and better prepare for natural disasters, aiding my family in Puerto Rico and worldwide.
For future generations aspiring to become space engineers, remember that you will always have an advocate in this space. I am proud to be a Latina engineer, and I am proud of my heritage.
If you're interested in my work and want to keep up with my #LenovoInnovators journey, follow along on Instagram @yourfemaleengineer.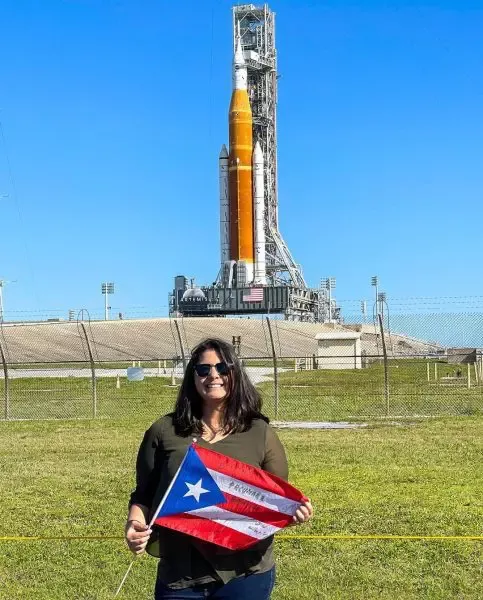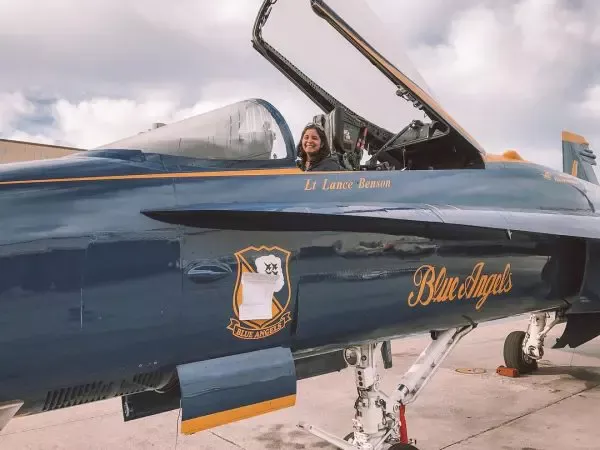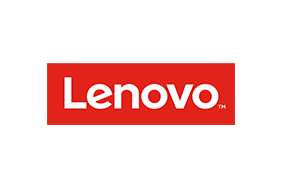 Lenovo
Lenovo
Lenovo is a US$62 billion revenue global technology powerhouse, ranked #217 in the Fortune Global 500, employing 77,000 people around the world, and serving millions of customers every day in 180 markets. Focused on a bold vision to deliver Smarter Technology for All, Lenovo has built on its success as the world's largest PC company by further expanding into growth areas that fuel the advancement of 'New IT' technologies (client, edge, cloud, network, and intelligence) including server, storage, mobile, software, solutions, and services. This transformation together with Lenovo's world-changing innovation is building a more inclusive, trustworthy, and smarter future for everyone, everywhere. Lenovo is listed on the Hong Kong stock exchange under Lenovo Group Limited (HKSE: 992)(ADR: LNVGY). To find out more visit https://www.lenovo.com, and read about the latest news via our StoryHub.
More from Lenovo