Published 10-31-23
Submitted by Mondelez International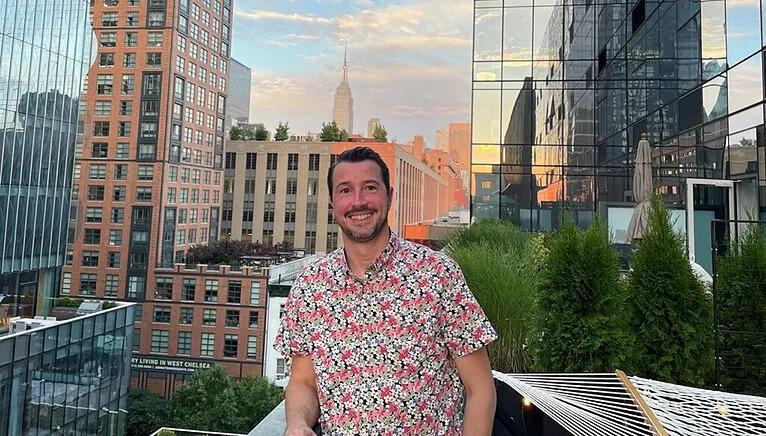 "I believe in the importance of diversity and inclusion within the workplace. Women have historically been underrepresented in supply chain roles, and I am committed to helping address this imbalance and promoting gender equality."

Nico Tahon, Materials Planning Lead
You have been with Mondelez for over 15 years now. Can you share your career journey with Mondelez so far?
I started in Supply Chain in France right after college 15 years ago. After this initial role, I worked on the integration of LU with Kraft and SAP/APO implementation which taught me a lot about merging different businesses and understanding processes and ways of working.
Then I moved to project management for the coffee category in France and eventually for the European region with projects such as launching our very own Nespresso compatible capsule line of product from scratch. Next, I embarked on a more international journey with a leadership program that led me to relocate to Barcelona Spain where I was doing production planning for the Meals category.
After this assignment, I moved to the US for more project management on the iconic brand Ritz and Handisnacks. Then, I expanded my skillset by joining the procurement team to be sourcing manager for external manufacturing on the confectionary category.
Thereafter, I pursued my journey on learning more of the strategic portion of supply chain with Business Development for the Savory team, identifying ways to maximize business opportunities based on current manufacturing capacity / capabilities or working to expand those to meet new product development requirement.
This led me to my current role of materials planning lead for the US in which I ensure we have all raw and pack for production while minimizing waste risks.
You have made several transitions in your career, including moving from Europe to the US. What motivated you to relocate and what advice would give others who are considering the same type of change?
I always wanted to work in an international environment, driven by a combination of professional growth opportunities and the desire to embrace new challenges, and I've been lucky enough to be part of a company that offers it. The prospect of immersing myself in a fresh cultural setting and experiencing a different lifestyle was enticing. However, relocating is not always easy.
On the professional side, I realized the importance of my established network. Joining a new region after 7 years in the same location means you need to rebuild the bonds with cross functional teams that are so critical to your development and optimal performance to your job.
On the personal side, you must ensure you are ready to be far from friends and family with sometimes a significant time difference. Relocating is a fantastic opportunity, but it requires some careful assessment of your own needs, priorities and circumstances before making the decision. Embrace the idea of change and be willing to adapt to a new environment and culture.
Despite all that, I would do it again in a heartbeat as it gives so many opportunities for personal growth, meeting diverse team and learning another point of view at work and in my personal life.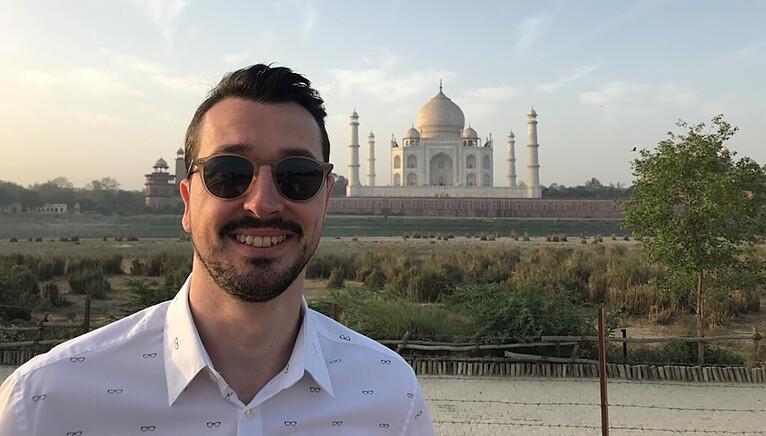 You have a successful career, and you are a husband & father. How do you balance your work and personal life?
With two young children and a two-career household, it's true that sometimes it feels like a juggling exercise. I think society puts a lot of pressure on us to be the best at everything and sometimes creates unrealistic standards. To me, what is important is being present and setting boundaries.
When I'm preparing my kids for school or when I do the bedtime routine, I'm 100% there and engaged, not checking my emails, or trying to multitask. I intentionally do not activate notifications on my phone or the temptation is big to "check one last email". I prefer going back to finish some work tasks after the kids are in bed so that allows me to have diner as a family and share about our days.
I'm also lucky that I have a great team that can solve problems by themselves which gives me the opportunity to focus on matters that really require my attention. However, I make sure I maximize my workday so I can be there for them when they need me.
You have been involved in the Mondelez Supply Chain Women's Employee Resource Group for over 3 years. What inspires you to continue to volunteer and what would you say to encourage others to be part of SCW?
I joined the employee resource group focused on women in supply chain for several compelling reasons. First and foremost, I believe in the importance of diversity and inclusion within the workplace. Women have historically been underrepresented in supply chain roles, and I am committed to helping address this imbalance and promoting gender equality.
As part of the Supply Chain Women's Employee Resource Group, I'm leading the Speaker Series pillar in which we hold a conversation with inspirational colleagues around a new topic each month. As such, I witness firsthand the immense value that diverse perspectives bring to problem-solving and innovation. During those discussions with like-minded individuals who are passionate about driving positive change, we can share insights, experiences, and strategies to overcome challenges that women might face in the supply chain field, ultimately contributing to a more inclusive and supportive work environment.
Additionally, I see the resource group as an opportunity for personal and professional growth. Engaging in meaningful discussions, being mentor and mentee, and networking with accomplished women in supply chain can provide me with valuable knowledge, skills, and connections that can further enhance my career trajectory.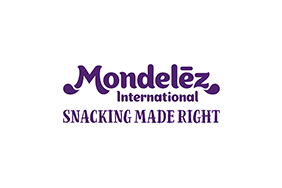 Mondelez International
Mondelez International
Mondelēz International, Inc. (NASDAQ: MDLZ) empowers people to snack right in over 150 countries around the world. With 2019 net revenues of approximately $26 billion, MDLZ is leading the future of snacking with iconic global and local brands such as OREO, belVita and LU biscuits; Cadbury Dairy Milk, Milka and Toblerone chocolate; Sour Patch Kids candy and Trident gum. Mondelēz International is a proud member of the Standard and Poor's 500, Nasdaq 100 and Dow Jones Sustainability Index. Visit www.mondelezinternational.com or follow the company on Twitter at www.twitter.com/MDLZ.
More from Mondelez International