Published 10-30-23
Submitted by Logitech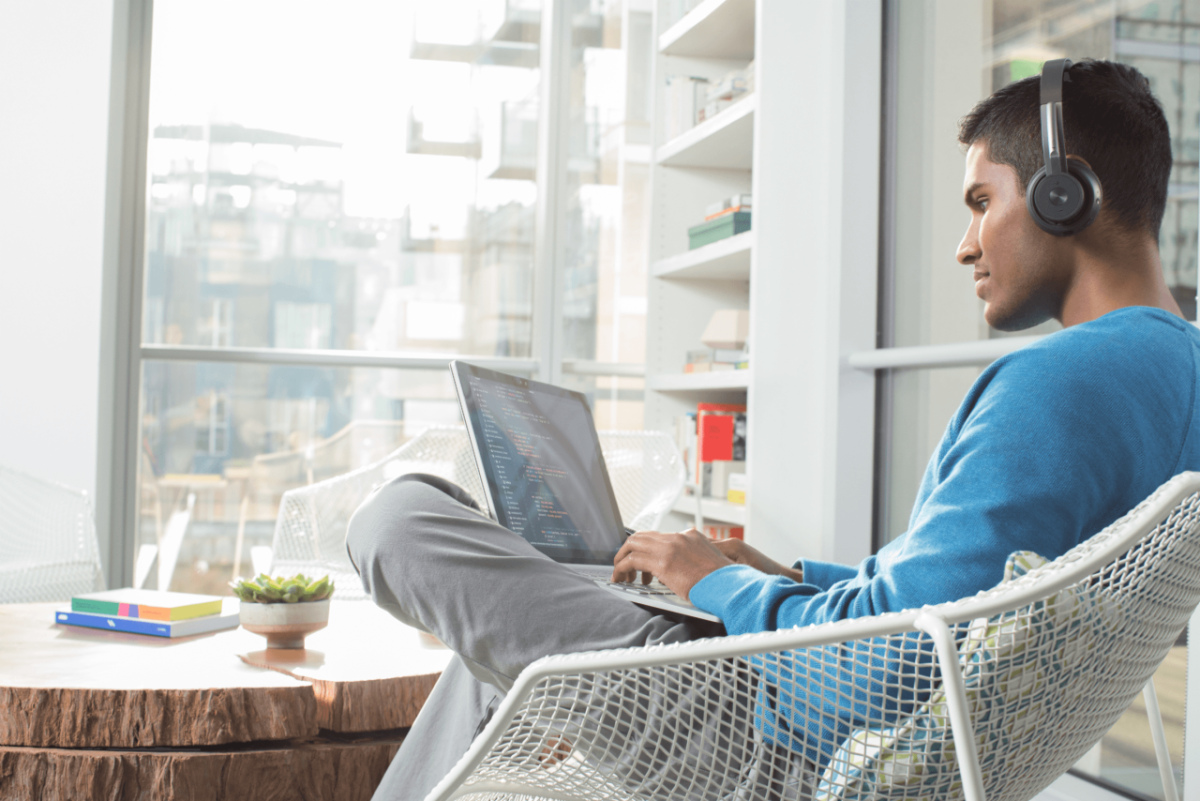 LAUSANNE, Switzerland and SAN JOSE, Calif., October 30, 2023 /CSRwire/ - Logitech G, a brand of Logitech (SIX: LOGN) (NASDAQ: LOGI) and leading innovator of gaming technologies and gear, announced that the award-winning Logitech G Adaptive Gaming Kit will be available for the Access™ controller for PS5 in January.
The Logitech G Adaptive Gaming Kit for Access controller is an official accessory kit that brings a collection of supplementary high-performance, durable buttons and triggers to gamers with accessibility needs.
"We're proud to partner with Sony to deliver our Adaptive Gaming Kit to Playstation fans," said Ujesh Desai, general manager at Logitech G. "This new kit will bring even more customization options for gamers with disabilities who are eagerly anticipating the release of the Access controller for PS5."
The Logitech G Adaptive Gaming Kit for Access controller empowers gamers with accessibility needs to adopt their preferred style of play by offering a set of controls that can be effortlessly customized to suit a diverse range of scenarios and configurations.
"The Access controller is designed as an 'out of the box' solution for many players with disabilities, but we know there is a wide spectrum of diverse needs within the accessibility community," said Hideaki Nishino, Senior Vice President of Platform Experience at Sony Interactive Entertainment. "We appreciate Logitech G's collaboration on this official accessory kit, which provides even more options for players and reflects our commitment to offer as many customization choices as possible."
This comprehensive kit includes an extensive array of buttons and triggers, all equipped with gaming-grade components to ensure optimal performance and durability.
The Logitech G Adaptive Gaming Kit for Access controller includes two small buttons and two large buttons that feature gaming-grade mechanical switches. It also includes two light touch buttons, two variable trigger controls, configurable, firm gaming mats with a hook and loop system, custom PS5 controller labels, and velcro ties to maximize mounting options. Click here for pricing and availability.
PROMOTING DIGITAL INCLUSION 
Equality is a core value of Logitech, and Logitech has made great strides to ensure this pursuit is at the center of everything it does. This includes ensuring that Logitech plays a role in making the digital landscape fairer, more accessible, and more inclusive for all.
In FY23, Logitech focused on partnerships and charitable investments that promote digital inclusion through:
creating safe, inclusive, accessible digital spaces;
supporting STEAM education;
amplifying diverse creators.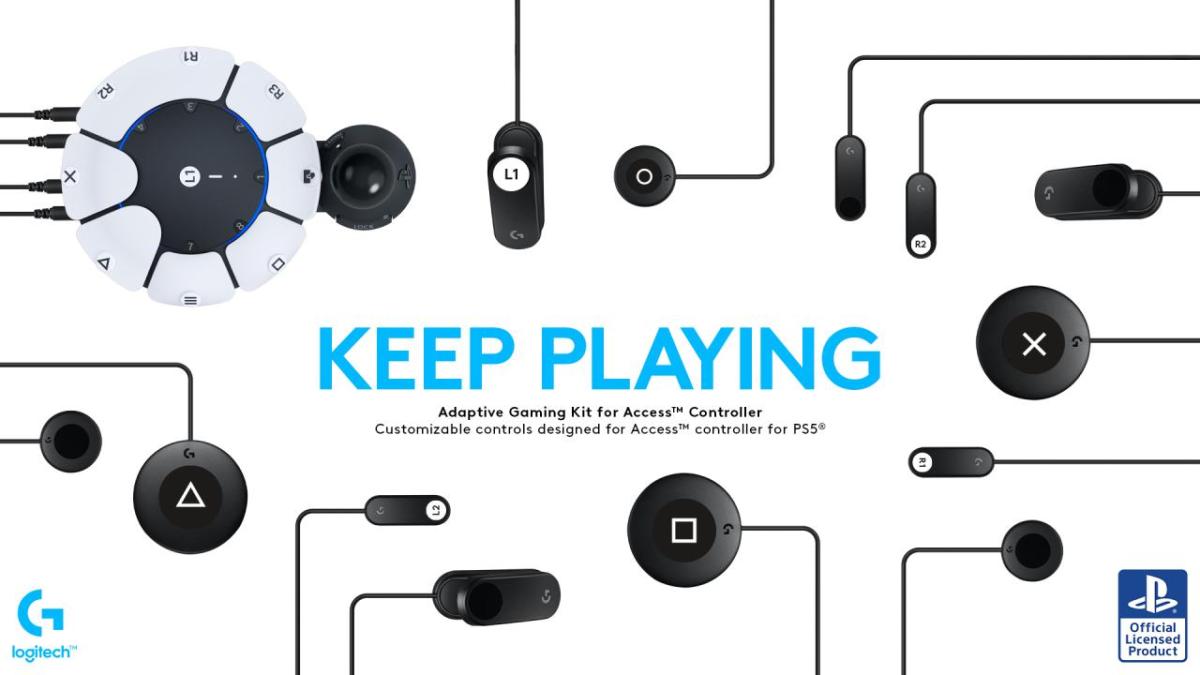 CREATING SAFE, INCLUSIVE, ACCESSIBLE DIGITAL SPACES 
In FY23, Logitech focused on ensuring that online spaces and communities were accessible to all, including those with disabilities and those who historically had not had access. One example of this is the Logitech G Adaptive Esports Tournament.
SPOTLIGHT: LOGITECH G ADAPTIVE ESPORTS TOURNAMENT
Together with the AbleGamers Charity, Adaptive Action Sports and Mount Sinai, Logitech G provides gamers with disabilities with a professional series of esports tournaments featuring high stakes, bragging rights and USD50,000 in cash and prizes.
In continuation of the inaugural season, the Adaptive Esports Tournament (AET) series returned in FY23 with a new series of Rocket League 2v2 tournaments, events, and broadcasts. After each broadcast, Logitech G also invited AET Discord members to continue the party by playing games together in the new AET Community Game Nights, hosting a variety of titles and lobbies for the community to connect, chat about esports, and win prizes.
Adaptive Esports Tournaments are an example of how Logitech G is supporting its purpose by serving the needs of gamers and creators, helping them pursue their passions regardless of the challenges they face. Logitech aims to grow the size and reach of AET together with it's partners, continuously seeking new opportunities to get more people playing. Adaptive Esports Tournaments are one of many ways that Logitech G uses its impact as a global brand to help people experience the joy of play.
I'm incredibly proud of the work we've done with our Adaptive Esports Tournament. We've always believed that life is more fun when you play, so whenever we have the opportunity to bring the joy of play to more people, it's something we're extremely passionate about.

- Ujesh Desai General Manager, Logitech G
About Logitech G
Logitech G, a brand of Logitech, is a global leader dedicated to serving the needs of Gamers and Creators with award-winning hardware, software and solutions. Logitech G's industry-leading products include keyboards, mice, headsets, mousepads, simulation products such as wheels and flight sticks, webcams, lights and microphones, and specialized furniture solution; all made possible through innovative design, advanced technologies and a deep passion for gaming and creator communities.
Logitech helps all people pursue their passions and is committed to doing so in a way that is good for people and the planet. Founded in 1981 and headquartered in Lausanne, Switzerland, Logitech International is a Swiss public company listed on the SIX Swiss Exchange (LOGN) and on the Nasdaq Global Select Market (LOGI). Find Logitech G at logitechG.com, the company blog or @LogitechG.
Logitech, Logitech G and other Logitech marks are trademarks or registered trademarks of Logitech Europe S.A. and/or its affiliates in the U.S. and other countries. All other trademarks are the property of their respective owners. For more information about Logitech and its products, visit the company's website at www.logitech.com.
Editorial Contact: 
Derek Perez 
dperez1@logitech.com | 408-391-6454
Source: Logitech G

Logitech
Logitech
Logitech designs products that have an everyday place in people's lives, connecting them to the digital experiences they care about. More than 35 years ago, Logitech started connecting people through computers, and now it's a multi-brand company designing products that bring people together through music, gaming, video, and computing. Brands of Logitech include Logitech, Logitech G, ASTRO Gaming, Streamlabs, Ultimate Ears, Jaybird, and Blue Microphones. Founded in 1981, and headquartered in Lausanne, Switzerland, Logitech International is a Swiss public company listed on the SIX Swiss Exchange (LOGN) and on the Nasdaq Global Select Market (LOGI). Find Logitech at www.logitech.com, the company blog, or @Logitech.
More from Logitech