Published 10-30-23
Submitted by Comcast Corporation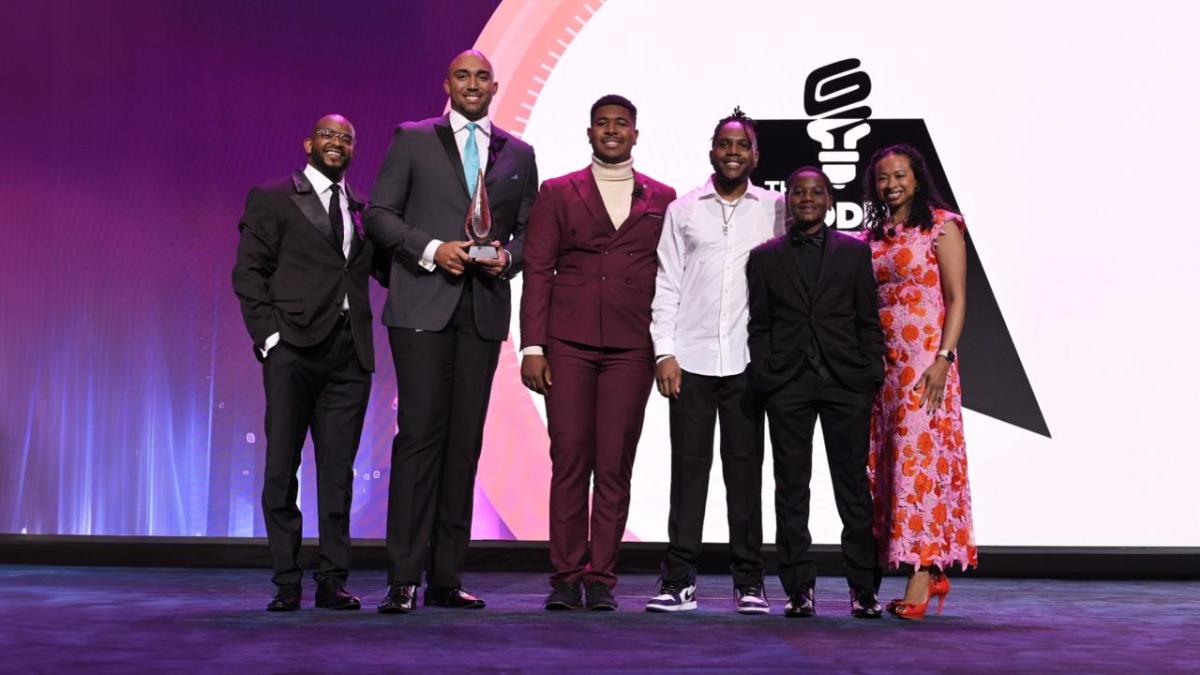 The annual media, entertainment and technology Diversity Week took place in New York City September 18 - 20, celebrating the advancement of diversity, equity and inclusion in the industry. More than 1,000 professionals gathered to participate in educational sessions and celebrate DE&I champions and industry achievements. Comcast NBCUniversal had a historic presence during this year's events, which were hosted by The WICT Network, the National Association for Multi-ethnicity in Communications (NAMIC), and the Walter Kaitz Foundation.
The WICT Network
The WICT Network kicked off Diversity Week with its Annual Leadership Conference themed "Co-Create the Future." Maria Taylor, Host of Football Night in America, opened the event with a keynote in conversation with Val Boreland, EVP, Content Acquisitions, NBCUniversal Entertainment. During the inspiring conversation, Maria discussed her career, why it's important to celebrate "firsts," and growing into yourself as a leader.
"That moment you step into who you are and why you're supposed to be there is magic," Maria said. "Know that you deserve it."
At its Touchstones Luncheon, The WICT Network honored Dalila Wilson-Scott, EVP & Chief Diversity Officer of Comcast Corporation and President of the Comcast NBCUniversal Foundation, as a "Woman of the Year," its highest individual accolade. The award, presented by Loren Hudson, SVP and Chief Diversity Officer of Comcast Cable, recognizes individuals who embody The WICT Network's mission of developing women leaders who transform the industry.
"This special moment today is about honoring the important work all of us do in this room, reaffirming our commitment to building a better future, to championing women across our industry and creating space for others coming behind and alongside us," Dalila said when accepting the award. "I share this recognition with all the remarkable women who inspire me, including my amazing Comcast NBCUniversal team."
Loren also participated in the Leadership Perspectives: Envisioning the Future in a Changing World panel, sharing how Comcast's work through Project UP, Comcast RISE, Lift Zones and other initiatives are furthering core pillars of DE&I in the community.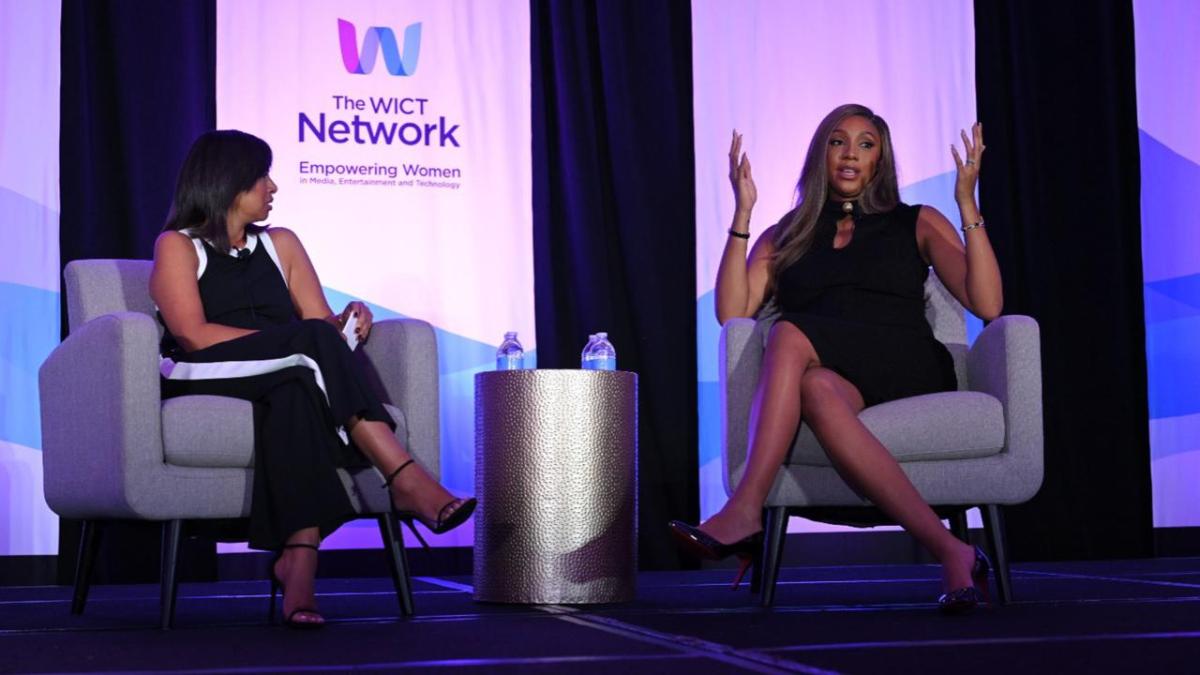 NAMIC
NAMIC hosted its Annual National Conference with the theme "Our Legacy, A Mosaic of Possibilities." Esteemed anchor Lester Holt, host of NBC's "Nightly News with Lester Holt" and Dateline NBC, headlined this year's 37th annual conference. His one-on-one keynote conversation, moderated by Morgan Radford, NBC News Daily Anchor and NBC News Correspondent, touched on the importance of diversity within the newsroom, access for aspiring journalists, and why he believes being a reporter is a "high calling."
"We need good storytellers – people who can continue to elevate the dialogue," Lester explained.
During breakout sessions, Marge Jackson, SVP of Sales for Comcast, spoke about building an intentional, authentic and strategic personal brand during "Stand Up, Stand Out: Elevating Brand U," and Parth Thaker, Executive Director of AI and Emerging Technology Strategy for Comcast Strategic Development, discussed AI trends and opportunities shaping the sectors in the "Future of AI in Media and Technology" panel.
Day two of the NAMIC conference kicked off with a special celebration of Historically Black Colleges and Universities (HBCUs) and Black fraternities and sororities, shining a light on their legacy of impact in the Black community. Preceded by a procession featuring the Virginia Union Marching Band and Florida A&M University Mascots, filmmaker Will Packer, Founder and CEO of Will Packer Productions joined Trymaine Lee, Pulitzer Prize and Emmy award-winning journalist and MSNBC Correspondent, for a dynamic opening general session conversation.
Will, a proud alum of FAMU, spoke about his career, the role HBCUs play in creating access and opportunity, and how he made a way for himself, and others, in Hollywood.
"For me it's definitely been about how do we find a way out of no way," Will shared. "How do we trailblaze? How do we do things that people have not done before us?"
He offered words of wisdom for aspiring leaders: "Always be a doer, not a talker" – advice he said he received from veteran filmmaker Reginald Huddlin; and spoke to the power of safe spaces, particularly for people from marginalized groups. "Give them an environment where they can really be true to themselves, they will unlock potential that they don't even know that they have. That's what happened for me."
At NAMIC's Annual Awards Luncheon, José Díaz-Balart, anchor of MSNBC's "José Díaz-Balart Reports" and "NBC Nightly News Saturday," was honored with the Mickey Leland Humanitarian Achievement Award, NAMIC's highest honor, recognizing individuals and companies representing the media, entertainment, and communications industry for their philanthropic achievements and commitment to advancing the concerns of people of color.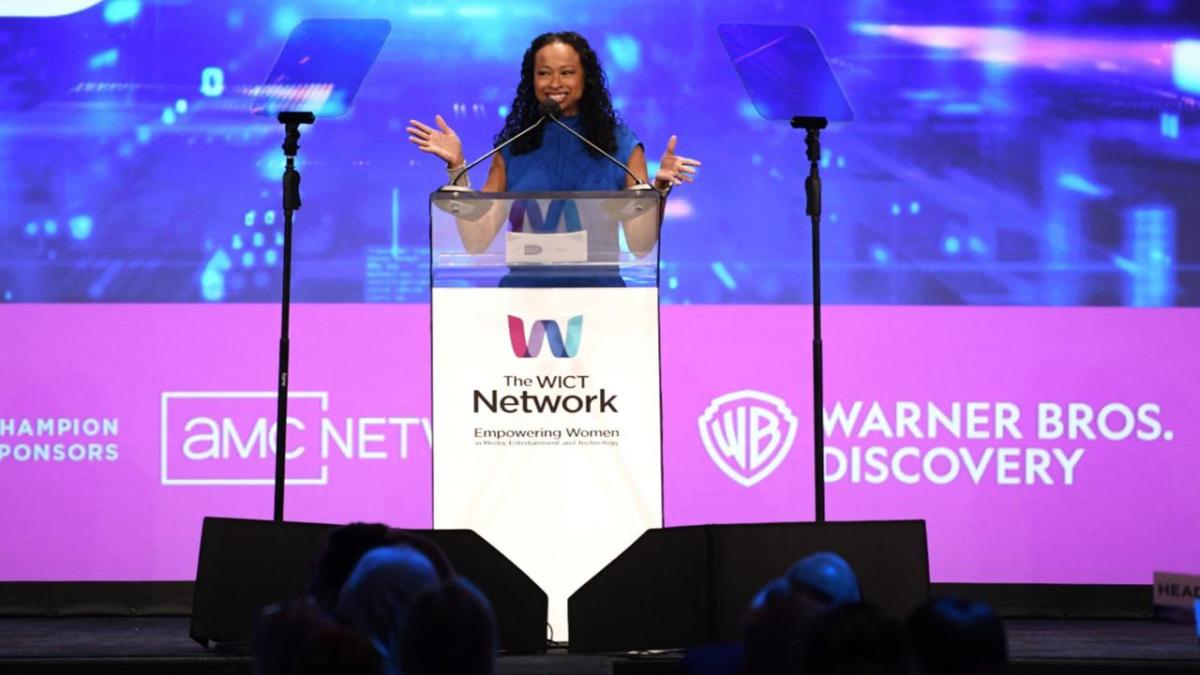 Walter Kaitz Foundation
Diversity Week concluded with the 40th anniversary Kaitz Dinner, which brought together more than 500 industry leaders and raised over $1.1 million in support of the Walter Kaitz Foundation's work to advance diversity, equity and inclusion across media, entertainment and technology. Comcast's Dalila Wilson-Scott and Revolt CEO Detavio Samuels co-chaired the dinner, and Zinhle Essamuah, co-anchor of NBC News Daily, served as the host. During the event, Kaitz presented ChangeMaker Awards, which honor individuals and initiatives that have driven significant DE&I impact in the industry, to Hallmark Media's Mahogany and Comcast Project UP partner The Hidden Genius Project.
Comcast NBCUniversal is proud to partner with The WICT Network, NAMIC and the Walter Kaitz Foundation during Diversity Week and beyond to continue working toward more diverse representation and equitable opportunity throughout the media, entertainment and technology industry.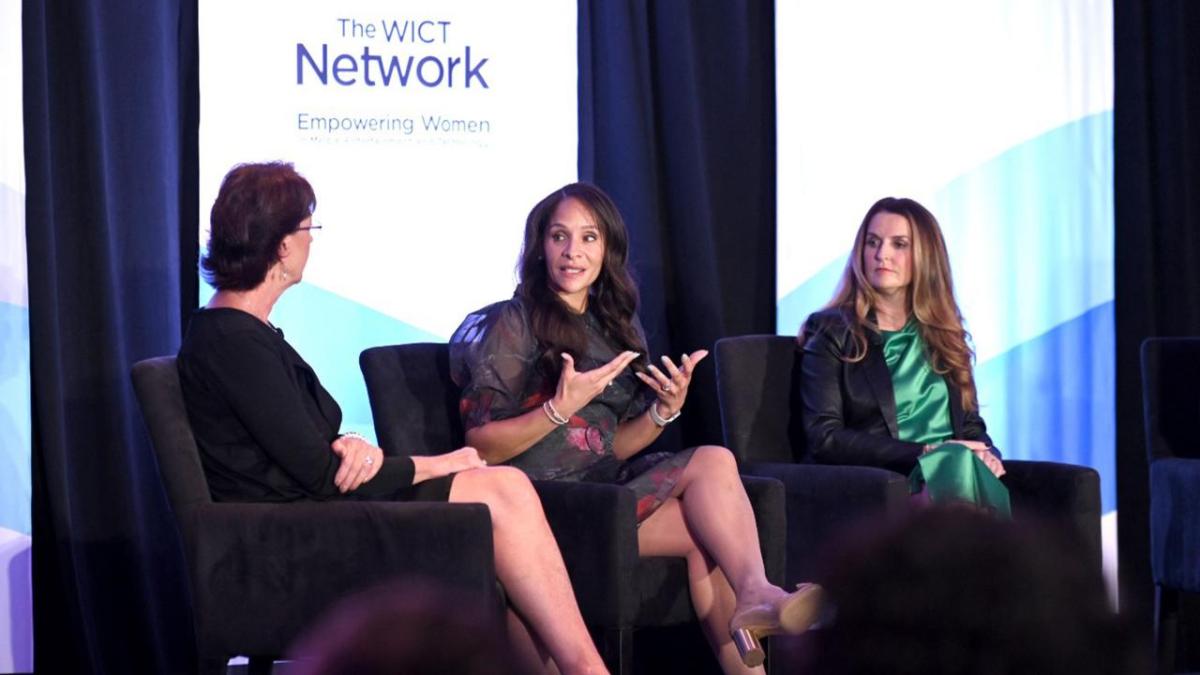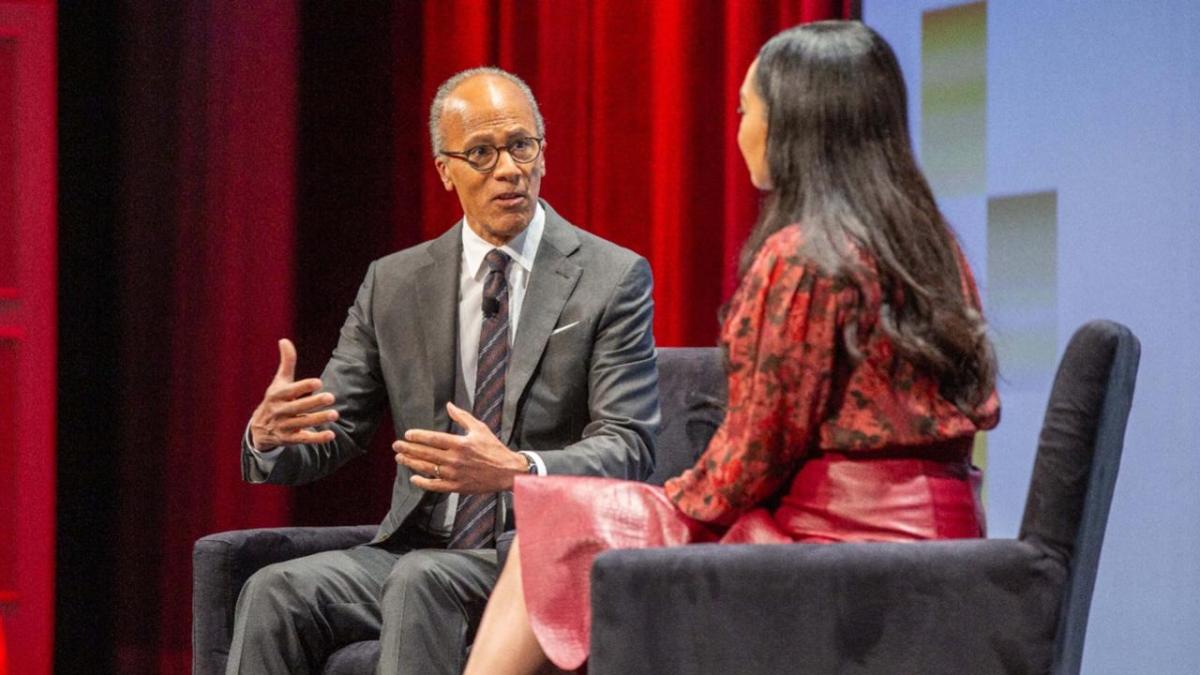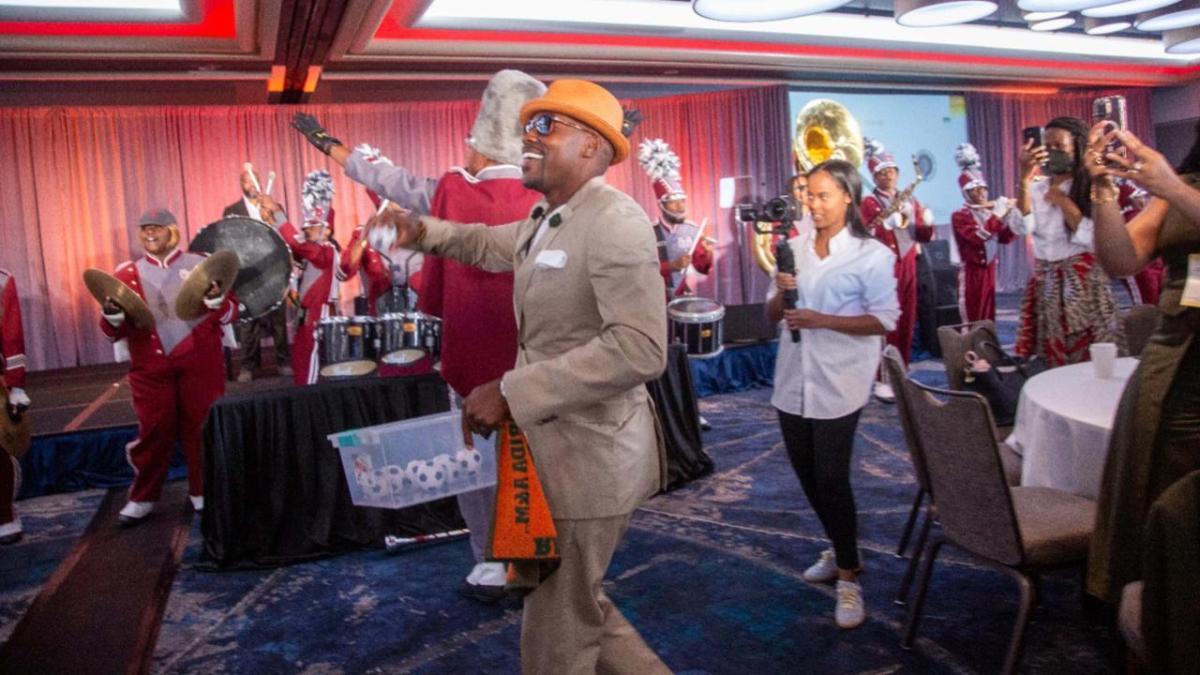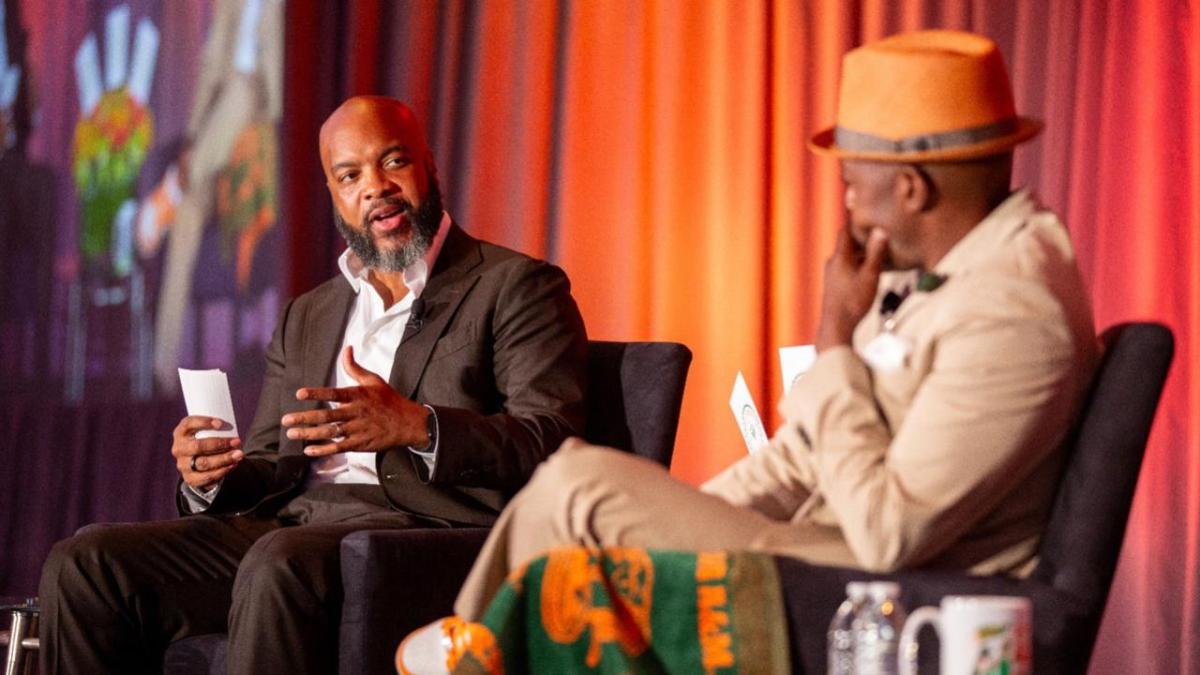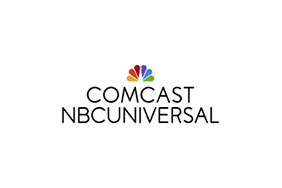 Comcast Corporation
Comcast Corporation
Comcast Corporation (Nasdaq: CMCSA, CMCSK) is a global media and technology company with two primary businesses, Comcast Cable and NBCUniversal. Comcast Cable is one of the nation's largest video, high-speed Internet and phone providers to residential customers under the XFINITY brand and also provides these services to businesses. NBCUniversal operates news, entertainment and sports cable networks, the NBC and Telemundo broadcast networks, television production operations, television station groups, Universal Pictures and Universal Parks and Resorts.
More from Comcast Corporation