Published 10-27-23
Submitted by Vanguard Renewables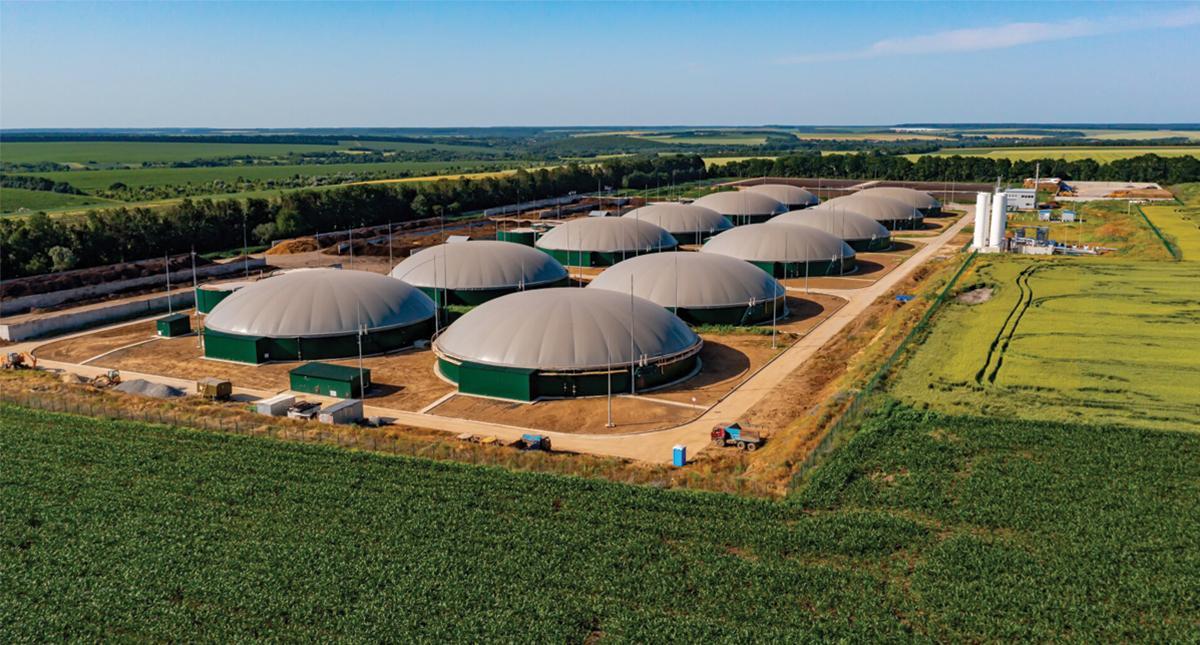 WASHINGTON, October 27, 2023 /CSRwire/ - When Neil Smith was asked to come out of retirement in 2021 to head a burgeoning US renewable natural gas (RNG) company, the former CEO of an international power company didn't hesitate.
Now CEO of Vanguard Renewables, Smith — who spent 10 years helming Intergen — has ambitious plans to take the company from a regional player to the largest waste-to-energy supplier in North America.
The Massachusetts-based company founded in 2014 has two prongs. First, it operates six anaerobic digesters that convert food and farm waste to RNG and low-carbon fertilizer. Smith said that will balloon to at least 70 units across the US by 2026.
Second, Vanguard is partnered with Dominion Energy in building a dozen manure-based digesters at dairy farms in the West and Southeast, a number that will also rise to about 70 by mid-decade. A typical operation consists of a cluster of farms totaling 10,000 or more dairy cows.
In each case, the captured methane is processed into pipeline-quality gas that is generally sold to local distribution companies, which blend it into their systems.
'Game-Changer'
The venture got a major boost last month when asset manager BlackRock Real Assets bought Vanguard for $700 million from Vision Ridge. Smith said Vanguard needed additional capital to finance its expansion plans and BlackRock not only had the money — it plans to invest up to another $1 billion — but it also believes in the mission.
"BlackRock looked at us and thought about where the puck is going to be, not where the puck is right now," he said, invoking a hockey analogy. "BlackRock is a game-changer for us in many ways."
Vanguard is among several North American companies capturing harmful methane emissions from farms, food makers and landfills, a fast-growing market that often attracts environmentally conscious investors. Some farms and businesses that pay Vanguard or its competitors to take their waste can apply for carbon credits to help offset those costs.
As of late 2021, the RNG Coalition estimated there are 197 operational RNG facilities in the US and Canada, with another 152 under construction and roughly 100 in the planning stages.
And just this week, the Farm Powered Strategic Alliance — which Vanguard co-founded in 2020 with Unilever, Starbucks, and Dairy Farmers of America — announced that five new food and beverage companies are joining the alliance.
Small Market, Big Impact?
Still, Smith acknowledged that RNG in the US "will always be a small, nascent business compared to the trillions of cubic feet of gas produced and sold every year."
For perspective, he said Vanguard's ultimate output may reach roughly 50 million cubic feet per day, or far less than 1% of the country's overall gas market.
So why would the former CEO agree to return to the workforce and head up a relatively small-scale venture?
"This is a story about repurposing methane for the good," Smith explained. "The heart of our business is taking methane out of the system so it doesn't contribute to climate change. That is something I feel proud to be a part of."
The opportunity was too good to pass up. Reducing methane is the number one thing we can do to address climate change over the next decade. RNG is one of the key components of that effort.

Neil H. Smith, Chief Executive Officer, Vanguard Renewables
About Vanguard Renewables
Vanguard Renewables, based in Weston, Massachusetts, is a national leader in developing food and dairy waste-to-renewable energy projects. The Company owns and operates on-farm anaerobic digester facilities in the northeast and currently operates manure-only digesters in the south and west for Dominion Energy. Vanguard Renewables plans to expand nationwide to more than 150 anaerobic digestion facilities by 2026. Vanguard Renewables is committed to advancing decarbonization by reducing greenhouse gas emissions from farms and food waste, generating renewable energy, and supporting regenerative agriculture on partner farms via Farm Powered® anaerobic digestion. Vanguard Renewables is a portfolio company of BlackRock Real Assets.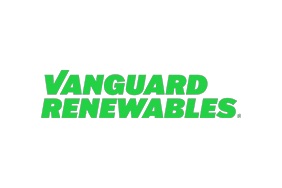 Vanguard Renewables
Vanguard Renewables
Vanguard Renewables, based in Weston, Massachusetts, is a national leader in developing food and dairy waste-to-renewable energy projects. The Company owns and operates on-farm anaerobic digester facilities in the northeast and currently operates manure-only digesters in the south and west for Dominion Energy. The Company plans to expand to more than 150 anaerobic digestion facilities by 2026. Vanguard Renewables is committed to advancing decarbonization by reducing greenhouse gas emissions from farms and food waste and supporting regenerative agriculture on partner farms through anaerobic digestion. Vanguard Renewables is a portfolio company of BlackRock Real Assets. To learn more about the Company, its energy partners, and the Farm Powered Strategic Alliance, visit www.vanguardrenewables.com
More from Vanguard Renewables