Published 10-27-23
Submitted by Essity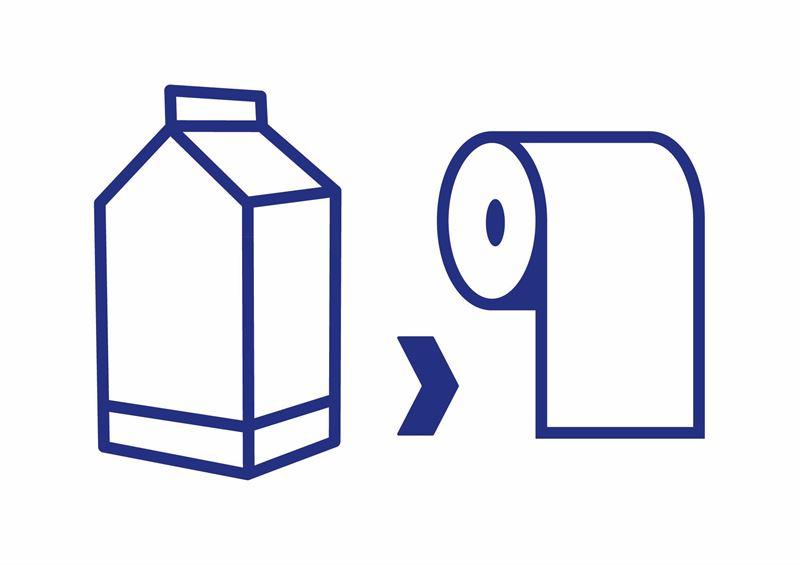 Originally published on Essity News Center
STOCKHOLM, October 27, 2023 /CSRwire/ - The hygiene and health company Essity has inaugurated the world's first production line for professional hygiene tissue products where the raw material consists of used food and milk packaging. The facility recycles 25,000 tons per year, equivalent to 60% of all collected, sorted and recycled food and beverage cartons in France.
Since 2008, Essity's plant in Hondouville has been the leader in recycling paper fiber from food and beverage packaging in France. The latest expansion has increased the recycling capacity by 40%. In addition to increased recycling capacity, the process also enables the recycling of almost all the materials in the packaging, including plastic and aluminum. Essity uses the fiber raw material to manufacture tissue products under the Tork brand.
Essity is constantly developing new methods to reuse materials and optimize resources, with the aim of achieving net zero emissions by 2050. The company has similar recycling initiatives in Germany, the Netherlands and most recently in Ecuador, where Essity is collaborating with McDonald's and the company ReciVeci to recycle paper cups from fast-food restaurants.
"A truly circular society can only be achieved if there is integrated collaboration between all members of the value chain, and our production plant in Hondouville is a role model in end to-end circular economy. The production facility provides cost-efficient and sustainable production while we take important steps toward a world with zero landfill," says Donato Giorgio, President, Global Supply Chain at Essity.
France is Essity's second largest market in Europe with approximately 2,300 employees and annual sales of SEK 11.7bn. Essity manufactures and sells hygiene and health products under leading brands, such as Actimove, Cutimed, Delta-Cast, Demak'Up, JOBST, Leukoplast, Lotus, Nana, Okay, TENA and Tork.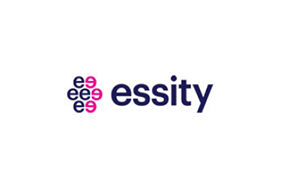 Essity
Essity
Essity is a leading global hygiene and health company that develops, produces and sells Personal Care (Baby Care, Feminine Care, Incontinence Products and Medical Solutions), Consumer Tissue and Professional Hygiene products and solutions. 
Our vision is; Dedicated to improving well-being through leading hygiene and health solutions. The name Essity stems from the words essentials and necessities. Sales are conducted in approximately 150 countries under many strong brands, including the leading global brands TENA and Tork, and other brands, such as Leukoplast, Libero, Libresse, Lotus, Nosotras, Saba, Tempo, Vinda and Zewa. Essity has about 48,000 employees and net sales in 2017 amounted to approximately 12.8 bn USD (SEK 109bn, EUR 11.3bn). The business operations are based on a sustainable business model with focus on value creation for people and nature.
The company has its headquarters in Stockholm, Sweden, and is listed on Nasdaq Stockholm. Essity used to be part of the SCA Group.
About Tork
Tork is a brand of Essity. Essity is a leading global hygiene and health company that develops personal care, professional hygiene and consumer tissue products and solutions. Essity offers Tork paper towels, toilet paper, skin care products, facial tissue,  wipers, wet wipes, napkins and other hygiene products for washrooms, wash stations, healthcare areas, food and beverage handling, food preparation, manufacturing and maintenance. For more information, visit http://www.torkusa.com/
More from Essity