Published 10-25-23
Submitted by Boston Scientific
At Boston Scientific, caring for human life is the common bond that connects our mission, business priorities and environmental, social and governance (ESG) strategy. As we grow to meet the increasing global demand for our products and deliver meaningful innovations to more patients in need, we are intentionally keeping sustainability as a central focus because we know that healthy lives require a healthy planet.
A great example is our new end-to-end ideal product flow initiative, which is focused on driving more efficiency and sustainability in how our products are sourced, manufactured, packaged and distributed. When fully implemented, we expect the initiative to meaningfully reduce our carbon footprint and lower our supply chain costs annually by up to $80 million by 2026. This enables Boston Scientific to devote more resources to further innovation so that we can deliver more products to more patients.
Here are four of the most important ways we're making this pivotal shift – one that will have a long-lasting impact on the planet, our customers and their patients.
1. Optimizing shipping routes to expedite safe, reliable product delivery
To be an effective partner for healthcare providers, global medical device companies must be able to respond quickly to urgent patient needs by delivering products exactly when and where they are needed most. Previously, we shipped products from manufacturing to the regions via our two Global Distribution Centers, which was not always the most efficient or sustainable route. Through our ideal product flow process, we have begun shipping products directly from the manufacturing site to the regional distribution hub closest to their final destination. In addition to expediting and optimizing delivery routes, the new process enables us to significantly reduce our emissions by decreasing the number of miles a product travels and also by transitioning from air transport to sea transport where feasible.
2. Streamlining product instructions
The last step in making a newly manufactured product available is packaging it with "instructions for use" (IFU), which provide clear and accurate information about how to use the medical device safely and effectively. Currently, our customers can receive a paper IFU in up to eight languages. Thanks to our region-specific optimized shipping, we will only need to provide a paper IFU in the local language of the destination if a paper IFU is required by regulation. Where permitted, we will only send electronic versions instead of paper. This change alone is expected to result in a 90% reduction in paper use by 2026. It also reduces the overall amount of material used and the size and weight of each package, further reducing our distribution-related carbon emissions.
3. Moving to a targeted sterilization process
Rather than sterilizing an entire pallet of packaged products in a state ready for final transport, which includes IFU materials and excess packaging that does not need to be sterilized, we will only sterilize the product in its primary pack – the packaging that comes into direct contact with the medical device. This will improve the efficiency of the process and reduce waste.
4. Empowering teams to connect and innovate
Transforming a large global company's supply chain cannot happen without the commitment and vision of employees around the world. To inspire that dedication, we are expanding touchpoints between different functions and regional sites to share learnings and enable teams to see firsthand how rethinking our product flow end-to-end ultimately helps patients in need. The feedback has been overwhelmingly positive: these teams have shared that they find it meaningful to see the positive impact that ideal product flow is having – both for patients and the environment.
Ideal product flow enables us to be more effective at the core of our business – delivering life-changing products to address complex health challenges and enable patients to live better, healthier lives. I am proud of our efforts to date and look forward to continuing to realize our vision of creating a supply chain that supports our Net Zero carbon reduction goals and benefits all our stakeholders around the world.
Learn more about how Boston Scientific is advancing science for life through our ESG strategy.
View original content here.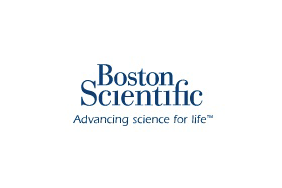 Boston Scientific
Boston Scientific
Boston Scientific transforms lives through innovative medical solutions that improve the health of patients around the world.  As a global medical technology leader for 40 years, we advance science for life by providing a broad range of high performance solutions that address unmet patient needs and reduce the cost of healthcare. For more information, visit www.bostonscientific.com and connect on Twitter and Facebook.
More from Boston Scientific