Published 10-25-23
Submitted by Edison International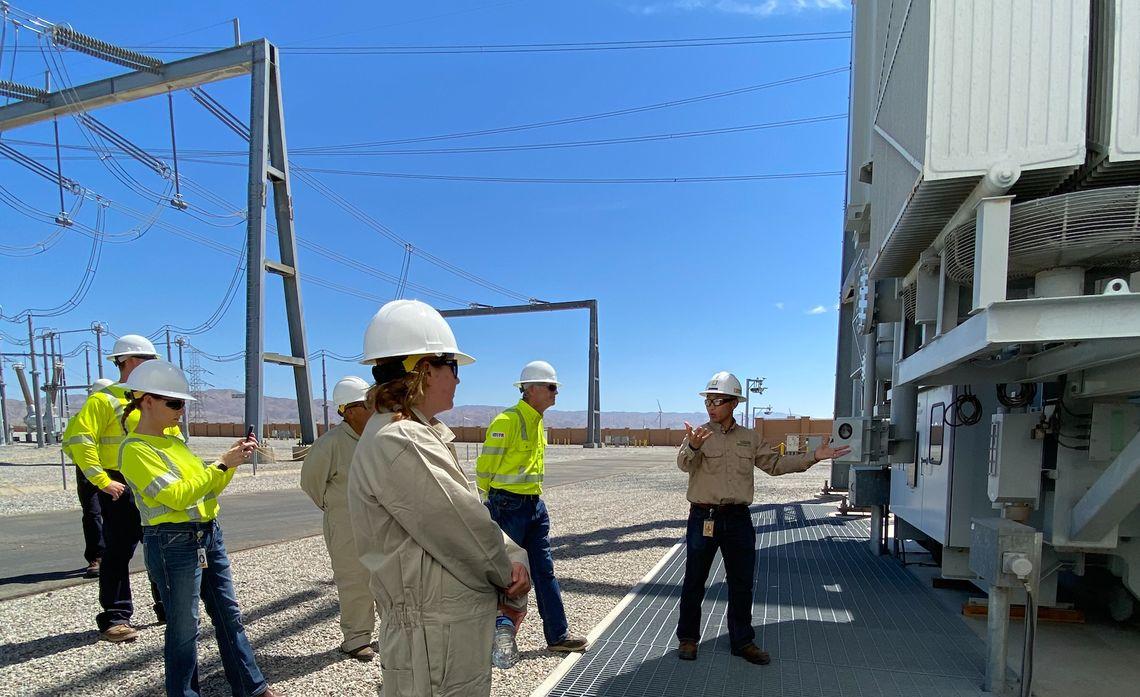 By Reggie Kumar, ENERGIZED by Edison Writer
The 5.1 magnitude earthquake that struck Ojai during Hurricane Hilary in August, also known as #Hurriquake, was an excellent reminder to always be prepared. Earth scientists say that a 7.0 magnitude or greater earthquake has a 75% likelihood of occurring in the next 30 years in Southern California.

If a big earthquake happens, some communities may experience severe damage and lose electricity. That's why Southern California Edison has been focused on completing seismic mitigation work on 50 of its largest bulk power transmission substations, including those closest to the San Andreas Fault. They are known as the "backbone" of the company's electric grid and help provide electricity to about 15 million people. SCE engineer Anthony Stone Jr. played a critical role in completing the five-year project as part of SCE's Seismic Resiliency Program.

"Retrofitting substations to ensure the uninterrupted flow of energy during a major earthquake demanded meticulous planning, engineering expertise and substantial resources," Stone said. "However, the satisfaction of knowing that the work has reached a critical juncture is immeasurable."
Reaching that critical juncture after completing seismic mitigation work on the 500 kV and 220 kV large bulk transmission electric substations will help keep power flowing during a significant earthquake. Some improvements required enhanced anchoring of large transformers, replacing older equipment components with seismically tested ones, increasing the slack of conductors between equipment components and replacing porcelain bushings.

"The bulk power substations seismic mitigation effort presented a significant challenge from the beginning due to the project's scale and complexity," Stone said.

That's why years of research was conducted before the seismic work began in 2018 and included analyzing Southern California earthquakes that occurred in 1933, 1971, 1986 and 1994. They helped determine where seismic improvements needed to be made in SCE's 50,000-square-mile service area.
Last month, a group of SCE employees and leaders, including Jill Anderson, executive vice president of operations, toured a section of the San Andreas Fault and visited one of the newly retrofitted 500 kV transmission substations near Palm Springs.
"SCE has invested more than $186 million in seismic grid resiliency improvements since 2016," Anderson said. "The benefits of completing the seismic improvements are substantial and will help safeguard our energy infrastructure and minimize the potential disruption to the communities we serve and the economies we support."

Additional earthquake improvement work is underway at the same 50 substation locations, but now the focus is on the mechanical, electric-equipment rooms, which house important devices called relays that allow the remote operation of substation equipment.

"From the beginning, we considered the potential for strong shaking, surface rupture, soil liquefaction and earthquake-induced landslides during the retrofitting process," said Ken Hudnut, SCE's seismic expert. "The company systematically assesses and reviews risks to its assets regularly."
SCE is participating in "The Great California ShakeOut" on Oct. 19 at 10:19 a.m. PDT. The company also offers tips to help prepare before the next earthquake hits:

Secure items that could topple or become airborne.
Store plenty of extra drinking water.
Know how to shut off the electricity in your home.
Unplug appliances and electronics.
Stay away from downed power lines, call 911 to report.
For more information about how to keep you and your family safe, visit sce.com/beprepared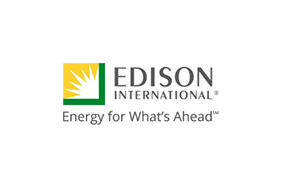 Edison International
Edison International
Edison International (NYSE:EIX), through its subsidiaries, is a generator and distributor of electric power and an investor in energy services and technologies, including renewable energy. Headquartered in Rosemead, Calif., Edison International is the parent company of Southern California Edison, one of the nation's largest electric utilities.
More from Edison International