Published 10-25-23
Submitted by SAP
One thing is clear: organizations that monitor and manage their sustainability "green line" as meticulously as their top and bottom lines realize profits and develop a lasting competitive edge while contributing to the global fight against climate change.
Many organizations, however, face the challenge of gaining the data transparency needed for accurate reporting and actionable decision-making. Nearly 70% of CEOs find it difficult to measure sustainability data. This is especially troubling considering there has been a 20-fold increase in ESG (environmental, social, and governance) laws and regulations. An organization's ability to measure and report sustainability data across value chains accurately, reliably, and at scale has become an essential element of modern go-to-market and compliance strategies.
The solution? A new generation of powerful technologies working in concert to unlock the power of sustainability data. SAP's robust sustainability solutions, built on a foundation of SAP Business Technology Platform (SAP BTP), can enable customers to stitch together complex sets of data sources, applications, and business processes into one unified view. In turn, customers can accelerate their innovation, measure and report on their ESG goals, and ultimately build a more competitive, more sustainable future. 
Center Ice with NHL
Sustainability pioneers are in every industry. In the sporting world, the National Hockey League (NHL) was an early mover, starting its sustainability journey in 2010. It announced the NHL Green initiative, which promotes and implements sustainable best practices across its 32 ice hockey clubs. Initially, it tracked carbon footprint metrics. Now, venue operators track an estimated 20 sustainability-related data points, such as electricity, natural gas, water waste, and recycling, for every arena. In a recent conversation with Member of the Executive Board of SAP SE and Chief Marketing and Solutions Officer Julia White, Omar Mitchell, vice president of Sustainable Infrastructure and Growth Initiatives at the NHL, said, "We play our game in what are essentially giant refrigerators. We're using a lot of energy, a lot of resources. Measurement is key; you cannot impact what you do not measure."
By 2018, the NHL published two sustainability reports and began the process of modernizing its data collection systems. Mitchell said the NHL turned to SAP BTP as an "innovative platform that could help streamline this process, make it easier for stakeholders to input data, and to visualize key insights in one end-to-end solution." Together, SAP and the NHL built the NHL Venue Metrics Platform – a tool that allows its clubs and venue partners to input their environmental data and develop meaningful insights.

The NHL isn't stopping there. It also hopes to get fans involved too by providing real-time venue insights and environmental impacts. "Our fans are so passionate about hockey and the League's environmental impact," Mitchell said. "By getting them involved, we can have true collective impact, which is the most powerful tool to elicit change."
By prioritizing its sustainability green line, the NHL is making a positive environmental impact, improving its customer experience, and setting the League up for success in the long run.
Sustainability Is Good for Business
Embedding sustainability into corporate strategy is critical for customers to unlock their full business potential. The NHL achieved this with the help of a best-in-class technology platform and data solutions, two vital pieces of the puzzle to gain accurate visibility across the value chain, measure sustainability-related data points, and set net-zero targets. 
JG Chirapurath is chief marketing and solutions officer of SAP Business Technology Platform and AI.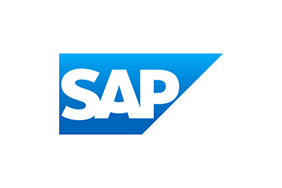 SAP
SAP
SAP's strategy is to help every business run as an intelligent, sustainable enterprise. As a market leader in enterprise application software, we help companies of all sizes and in all industries run at their best: SAP customers generate 87% of total global commerce. Our machine learning, Internet of Things (IoT), and advanced analytics technologies help turn customers' businesses into intelligent enterprises. SAP helps give people and organizations deep business insight and fosters collaboration that helps them stay ahead of their competition. We simplify technology for companies so they can consume our software the way they want – without disruption. Our end-to-end suite of applications and services enables business and public customers across 25 industries globally to operate profitably, adapt continuously, and make a difference. With a global network of customers, partners, employees, and thought leaders, SAP helps the world run better and improve people's lives.
More from SAP