Published 10-24-23
Submitted by SAP

In February 2022, the world witnessed a humanitarian crisis due to the unthinkable Russian war on Ukraine. Overnight, millions of Ukrainians fled their country and became refugees, with the vast majority pouring into Poland in search of asylum as their cities turned into battlefields.
The tech team at EY took the company's purpose – building a better working world – to heart. Supported by EY Ripples, a global initiative to positively impact 1 billion lives by 2030, the team made it their mission to use technology to help solve a problem: to connect countless refugees landing in Poland with the resources they need to survive. The result, the EY Emergency Response Application (ERA), was live within six urgent weeks.
Responding to a Need
"It was winter, and women and children were standing in long queues for necessities like milk, diapers, and blankets," Diksha de Sousa, SAP Core Tech at EY, recalled. "And we thought a platform can make this simpler. Resources were available – donations were streaming into NGOs working all over Poland – but organizations had no centralized database or way to share what they had available and where." So de Sousa's team mobilized.
The development process would not be typical; this need was dire and immediate. It was about saving lives. When they reached out to other EY groups for support, the response, de Sousa said, "was overwhelming. I think we had the UX design in three days." The EY development team worked at a breakneck pace to create the app while coordinating with NGOs on the ground in Poland and working with the marketing teams who would mobilize the app through the power of social media.
Harnessing New Technology to Deliver Impactful Solutions
"We needed automation, we needed workflow technology, and, last but not least, we needed the stable backend," so that the NGOs could upload all their data and ensure it would be stored safely, explained Oktavian Wagner, EY's head of CT Innovation, Technology, and Architecture. And, since no one on the development team could write in Polish or Ukrainian, they also needed translation capabilities. SAP Business Technology Platform (SAP BTP) was a natural fit, not only because EY was already running close to a thousand SAP instances but also because, as Wagner explained, "we share the same vision: using technology to create a better world."
With SAP Build solutions, a low-code app development and automation portfolio, and with the support of SAP Business Accelerator Hub, the EY team brought the new EY ERA from ideation to execution in record time. While the technology was crucial, Axel Janz, global head of SAP Products and Innovations at EY, said having live, personal support from SAP was invaluable. "At the end of the day, the people make the difference," Janz said.
Also crucial to EY's whirlwind development process was a laser focus on user experience. "You want to make sure that the application is stable, that it's fast, that it's scalable, that it's safe, but also that it's easy to use – concentrating on what we call the workflow of the end user," Wagner said. The end user in this case was refugees. "They don't want to see a commercial. They don't want to see what else we're doing at EY. They don't even want to see and touch the technology. They just want to use it."
A Targeted Tool with Global Potential
EY ERA has 162 registered humanitarian aid distribution centers in 53 cities in Poland and more than 15,000 users, refugees who can find the necessities they need to care for their families. The app's impact is already reaching beyond the borders of Poland and the ongoing crisis for Ukrainian refugees. EY ERA has also been deployed in response to Australian wildfires and is ready to adapt to other natural disasters or humanitarian crises. Whatever the future brings, EY is committed to deploying new technology to serve people in need and to build a better working world for all of us.
The Full Episode
Our guests from EY include Axel Janz, global head of SAP Products and Innovations; Anne Sawyer Shields, supporting next generation and accelerating environmental sustainability leader, Global Corporate Responsibility; Oktavian Wagner, head of CT Innovation, Technology and Architecture; and Diksha de Sousa, SAP Core Tech (SAP BTP focused). They joined Better Together: Customer Conversations to discuss how the EY ERA app came to be.
Thought leadership podcast: Tamara McCleary, CEO of Thulium, led a discussion with Janz, Sawyer Shields, and Wagner, who offered insights into a mission-driven development process.
Practitioners video: Janz, Wagner, and de Sousa deep-dived into EY's partnership with SAP and the importance of staying focused on user experience.
Interested in more stories that feature organizations creating innovative solutions to make a positive impact? Check out:
For the full episode and the on-demand Better Together: Customer Conversations series, visit sap.com/btp.
Timo Elliott is VP and global innovation evangelist at SAP.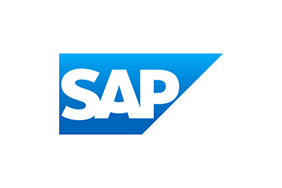 SAP
SAP
SAP's strategy is to help every business run as an intelligent, sustainable enterprise. As a market leader in enterprise application software, we help companies of all sizes and in all industries run at their best: SAP customers generate 87% of total global commerce. Our machine learning, Internet of Things (IoT), and advanced analytics technologies help turn customers' businesses into intelligent enterprises. SAP helps give people and organizations deep business insight and fosters collaboration that helps them stay ahead of their competition. We simplify technology for companies so they can consume our software the way they want – without disruption. Our end-to-end suite of applications and services enables business and public customers across 25 industries globally to operate profitably, adapt continuously, and make a difference. With a global network of customers, partners, employees, and thought leaders, SAP helps the world run better and improve people's lives.
More from SAP