Published 10-24-23
Submitted by Enbridge Inc.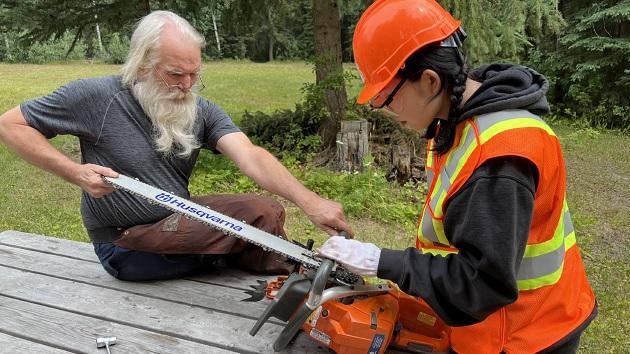 Like a typical first day of summer camp, the youth attending those hosted by Canada's Outland Youth Employment Program (OYEP) start their six-week experience with a touch of apprehension.
The 16-to-19-year-old participants are quiet with worry and a touch of homesickness. They're nervous about being away from their community and anxious about who they'll be bunking with and what they'll be learning.
But by the closing ceremonies, everything has changed.
"The camps create a family," says Brittany McCoy, OYEP program manager for Western Canada. "The youth create bonds, and they create relationships that will last them a lifetime."
OYEP is a summer camp like no other. The campers are Indigenous youth from across the country who are selected from a competitive application process. They move into a summer-camp type facility for six weeks in July and August, but instead of participating in the usual summer camp activities, they take courses that count for high school credits, receive on-the-job training, meet with industry professionals, and complete tickets and certifications such as first aid, chainsaw operation, TransCanada trail building, Bear Aware, and WHIMIS.
"We like to have (the camp) be like a first-job experience," McCoy says. "We give (participants) the opportunity to make mistakes and learn from them . . . but in a safe space that allows them to learn and to grow.
"The youths' personal development throughout the season—you can't even describe it," she adds.
Not only is the camp and all courses and certifications free for participants—they're paid for their time. Each participant will earn approximately $3,000 over the six-week program, in addition to receiving free room and board.
Delivered by Dexterra Community Initiatives, OYEP was founded in 2000 in Ontario, but has since expanded to offer the program in B.C., Alberta, and Manitoba. This year, OYEP ran seven camps for 213 teens representing 106 Nations, 29 of which were first-time OYEP partners.
Campers apply to attend through a low-barrier application process, but each camp can hold only 25 to 30 spots. More spaces could be available if additional funding sources are secured, something OYEP is working on.
The camps are funded by a mix of provincial and private contributions, depending on the province. Enbridge contributed a $50,000 Fueling Futures grant to support six of the camps this year.
The grant aligns with Enbridge's Indigenous Reconciliation Action Plan, which outlines our commitments to reconciliation through six pillars of focus, each one developed collaboratively with Indigenous individuals and groups.
OYEP has a proven track record of helping build potential in Indigenous youth, something Enbridge is committed to supporting across North America.
McCoy notes that the high school graduation rate of OYEP participants is approximately 92%. That's nearly 8% above the national average for all youth and more than 27% higher than the national average for Indigenous youth.
The statistics illustrate the program's considerable success in addressing the barriers to mainstream education that Indigenous youth experience.
"We make sure the youth see proper representation of themselves and also have access to cultural components throughout the program," McCoy explains.
OYEP's unique approach to developing youths' skills and knowledge is working.
"We have youth who come who will not even say one word to you at first," McCoy recounts. "By the end of the season, they're speaking up. They're making speeches. They feel confident.
"They feel empowered to make their own choices, and they feel like they have some sort of control of their future."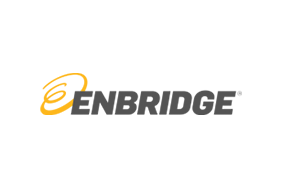 Enbridge Inc.
Enbridge Inc.
About Enbridge
At Enbridge, our name spells out our mission: a bridge to a sustainable energy future. That bridge safely connects millions of people around the world to the energy they rely on every day, fueling quality of life. Whether it's natural gas, oil or renewable power, the energy we deliver through networks spanning North America and our growing European offshore wind portfolio helps to heat homes, feed families, fuel vehicles and power industry. We're investing in modern energy infrastructure to sustain access to secure, affordable energy. We're also building on two decades of experience in renewable energy to advance new low-carbon energy technologies including hydrogen, renewable natural gas and carbon capture and storage. We're committed to reducing the carbon footprint of the energy we deliver, and to achieving net zero greenhouse gas emissions by 2050.
Headquartered in Calgary, Alberta, Enbridge's common shares trade under the symbol ENB on the Toronto (TSX) and New York (NYSE) stock exchanges. To learn more, visit us at Enbridge.com
More from Enbridge Inc.