Published 10-20-23
Submitted by The Chemours Company
Chemours, a global chemistry company, has extended its STEM Program support for students at Chester, Pa.-based Drexel Neumann Academy in partnership with the National Hockey League (NHL®). The science, technology, engineering, and math (STEM) programming partnership for the school's fourth through eighth-grade students is now entering its second year.
"The next generation of chemists and material scientists that will help the world unlock new innovations and drive progress to address pressing sustainability challenges including in the sport of hockey," said Dr. Chuck Allgood, Technical Fellow – Thermal & Specialty Solutions, Chemours. "It is a privilege to continue our support of STEM education that will inspire students to discover a passion for learning and open their world to potential future career opportunities as they move forward in their educational journey."
"We believe hockey instills life skills in youth both on and off the ice," said Omar Mitchell, NHL VP of Sustainable Infrastructure and Growth Initiatives. "We are proud that our partnership with Chemours extends beyond the ice rink and into the classroom, particularly around STEM education for under-resourced youth. Our collective efforts will serve as a catalyst for these students to pursue their dreams and become future leaders in their respective communities."
Since the launch in March 2022, approximately 100 students have participated in the program, benefitting from learning opportunities inside and outside the classroom as well as in their new on-site STEM lab. During the 2022-2023 school year, students engaged with Chemours experts for monthly sessions and took a trip to the state-of-the-art Chemours Discovery Hub in Newark, Delaware, offering them an inside look at the groundbreaking work of Chemours' scientists.
"The first year of the program has been truly inspirational and empowering for our students, and we are thrilled to see the opportunities continue," said Alice Sylvester, President, Drexel Neumann Academy. "We are so very appreciative for the investment Chemours and the NHL® are making to keep this program going—and growing! Their commitment provides the solid foundation on which our students can build promising futures."
The STEM Program for Drexel Neumann Academy includes support and funding for a science lab and equipment with education, hands-on learning, and mentorship from Chemours' scientists and engineers, along with other STEM professionals and volunteers from the partnering organizations. Chemours designed the program with the NHL® as part of the company's Corporate Responsibility Commitment goal of investing $50M to advance STEM access, safety, and environmental stewardship in local communities.
The latest $20,000 donation was presented to Drexel Neumann Academy this summer during one of Chemours' monthly interactive learning sessions with students.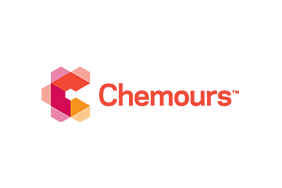 The Chemours Company
The Chemours Company
The Chemours Company (NYSE: CC) is a global leader in Titanium Technologies, Thermal & Specialized Solutions, and Advanced Performance Materials providing its customers
with solutions in a wide range of industries with market-defining products, application expertise and chemistry-based innovations. We deliver customized solutions with a wide range of industrial and specialty chemicals products for markets, including coatings, plastics, refrigeration and air conditioning, transportation, semiconductor and consumer electronics, general industrial, and oil and gas. Our flagship products are sold under prominent brands such as Ti-Pure™, Opteon™, Freon™, Teflon™, Viton™, Nafion™, and Krytox™. The company has approximately 6,600 employees and 29 manufacturing sites serving approximately 2,900 customers in approximately 120 countries. Chemours is headquartered in Wilmington, Delaware and is listed on the NYSE under the symbol CC.
More from The Chemours Company