Published 10-20-23
Submitted by Pepco
Pepco reached a major milestone in our efforts to strengthen reliability and resiliency for our customers as we fully energized the upgraded Takoma substation in Takoma Park, Md. This is the first of three substations to be upgraded and re-energized as part of our broader Capital Grid project, which further builds reliability and resiliency in the energy grid, while supporting the growth of renewable energy and enabling more economic development across the region.
Asteway Ribbiso, the Principal Project Manager who oversaw the Takoma substation upgrade, shared details about the project and how this work is strengthening the local energy grid to better serve our customers today and into the future.
As the primary electricity provider in the Nation's Capital, we have a responsibility to deliver safe and reliable energy to our customers. The Capital Grid Project is an integrated solution that helps strengthen local energy grid over the long term, promoting enhanced reliability and resiliency. Through this project, we are continuing our purposeful work, delivering on our promise to provide safe and reliable energy to our customers, and acting on our commitment to continually drive our communities forward.
The Capital Grid Project is a forward-looking plan that is:
Upgrading three existing Pepco substations in the District and Maryland
Constructing a new substation to serve the Mount Vernon area in the District, which is experiencing rapid growth and development. This community will further benefit from emerging clean energy technology solutions as part of the Mount Vernon Connected Community Roadmap project
Creating a networked system by installing approximately 10 miles of underground transmission cable
The project is a solution that resolves many needs in the Nation's Capital and results in a modernized system that can withstand and recover from unforeseen events, such as severe storms or equipment failure.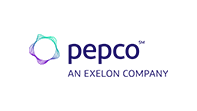 Pepco
Pepco
Pepco is a unit of Exelon (Nasdaq: EXC), a Fortune 250 company and the nation's largest utility company, serving more than 10 million customers. Pepco provides safe and reliable energy service to approximately 919,000 customers in the District of Columbia and Maryland.
More from Pepco