Published 10-20-23
Submitted by GoDaddy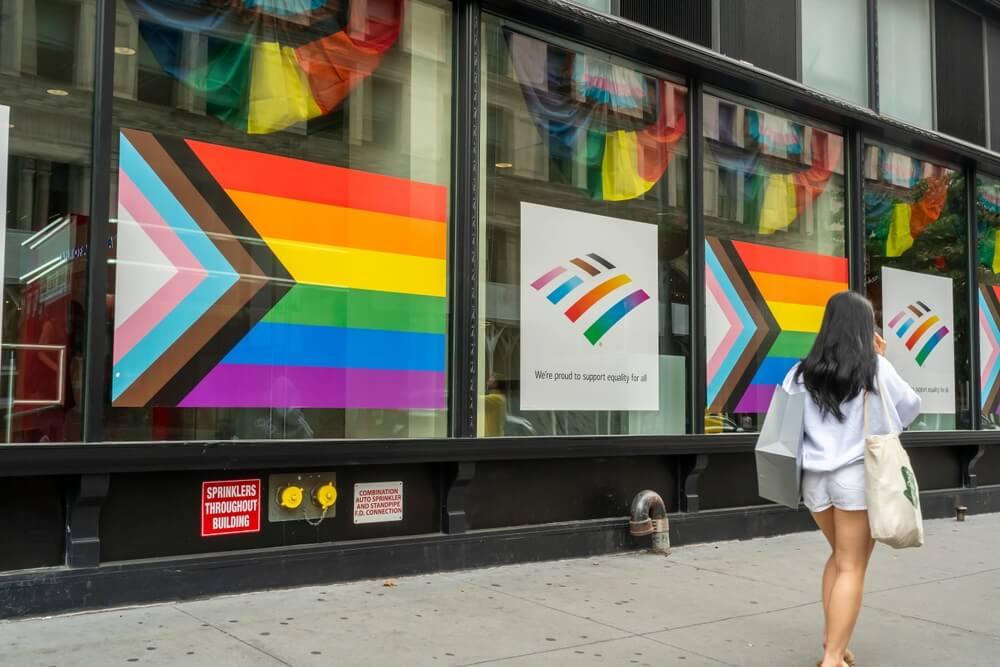 Originally published on Small Business Currents
By Emma Vaughn
Starting a small business is a big step that requires knowledge, preparation and courage. But for members of the LGBTQIA+ community, there are additional obstacles to success, such as potentially facing discrimination and finding sufficient support for their venture.
To gain a deeper understanding into the LGBTQIA+ entrepreneur experience, GoDaddy recently conducted a survey of 510 small business owners from all walks of life to gain insight into their perspectives on issues that impact the LGBTQIA+ community. The "Pride in Business" survey found key differences between businesses owned by members of the LGBTQIA+ community and those that are not.
Before delving into the survey findings and what can be learned from them, let's begin with a refresher of what Pride means.
Pride: A celebration of authenticity
Pride is about valuing diversity, fostering inclusion, promoting equity and creating a sense of belonging. It's an affirmation that love transcends all boundaries. Having grown up in a small town in Indiana, I know firsthand the challenges of acceptance and understanding. Now living in San Diego, I deeply appreciate the city's vibrant and supportive LGBTQIA+ community that reinforces these essential principles.
To me, Pride is a celebration of authenticity, love and the freedom to express oneself, even in light of judgement and discrimination. It's a powerful reminder of the struggles and triumphs of the LGBTQIA+ community and the courage of those who paved the way for the rights and acceptance we enjoy today. And while Pride is traditionally recognized during the month of June in the U.S., at GoDaddy we celebrate Pride year-round and encourage others to participate, whether as a community member or an ally.
Allyship in the workplace and beyond
When we talk about being an ally, we emphasize the importance of standing up for those who are marginalized, even if their experiences are not directly your own. Allyship is about understanding, empathy and actively listening to the experiences of those within the LGBTQIA+ community and advocating for their rights. Being an ally involves addressing biases, educating oneself, and promoting inclusivity and acceptance. It's about uplifting others and demonstrating support, respect and genuine care.
Challenges facing LGBTQIA+ Entrepreneurs
Now, let's address the unique challenges faced by LGBTQIA+ entrepreneurs, as highlighted in GoDaddy's Pride in Business survey:
Facing Discrimination- Discrimination and harassment continue to be predominant issues for LGBTQIA+ small business owners. Nearly one in three (32%) of those surveyed report encountering issues with online harassment or discrimination directed toward their business due to their LGBTQIA+ identity. Meanwhile, fewer than 20% of non-LGBTQIA+ business owners report this.
Supportive networks and mentors- While often difficult to find, having a strong support network is critical for any entrepreneur, and it is especially important for LGBTQIA+ entrepreneurs to find mentors who understand their unique experiences and challenges. The survey reports that 71% of LGBTQIA+ entrepreneurs agree having networks and communities of support is crucial to the success of their business.
Using technology- LGBTQIA+-owned businesses are more likely to sell products using social media. In cases where businesses surveyed are not using paid marketing activities, LGBTQIA+ business owners are most likely to say they don't know where to start – 41% of LGBTQIA+ business owners compared with 16% of the general community.
Takeaways for LGBTQIA+ Small Business Owners
Our survey findings reveal LGBTQIA+ entrepreneurs are more likely to use social media and execute paid online marketing campaigns, but often don't know where to start. Here are some tips I recommend when leveraging social media to grow your business:
Know your audience- Understand who your audience is and what they like. This helps create content that resonates.
Engage with your followers- Social media is a platform for engagement. Respond to comments, answer questions and build a community around your brand.
Use visuals- Photos and videos perform better than text-only posts. Where able, use high-quality visuals to grab attention.
Experiment with generative AI- Save time by using new AI tools and chatbots to develop compelling videos, social media copy or branded content materials.
Run contests and giveaways- Increase visibility and engage followers by offering them an incentive to engage with your brand.
Use hashtags- Increase post visibility with relevant hashtags.
Develop paid ads- Consider using paid ads to reach a larger audience.
Stay consistent- Keep posts consistent in frequency and branding to build a strong presence.
Collaborate- Partner with influencers or other brands in your industry.
Track performance- Use analytics to understand what's working and adjust your strategy.
And lastly, remember that success on social media requires time, effort and experimentation.
Supporting LGBTQIA+ entrepreneurs as a consumer
When it comes to LGBTQIA+ entrepreneurs and business owners, 45% of survey respondents said community engagement was most critical to them. Here are four ways to support LGBTQIA+ entrepreneurs as a consumer:
Seek and purchase from LGBTQIA+ businesses- Actively seek out and purchase from businesses owned and operated by LGBTQIA+ individuals, amplifying their visibility.
Use social media and online platforms- Endorse these businesses and spread the word about their products or services through social media and online platforms.
Support advocacy organizations- Join or support organizations that advocate for LGBTQIA+ entrepreneurs, such as StartOut or the National LGBT Chamber of Commerce.
Respect diverse identities- Understand that supporting these businesses means respecting and acknowledging the diverse identities of their owners and creating an environment of inclusion and belonging.
The path of entrepreneurship is filled with both challenges and opportunities. As we celebrate and honor the LGBTQIA+ community year-round, let's not only reflect on the progress made but also recognize the work that remains. By actively supporting LGBTQIA+ entrepreneurs and fostering inclusion, we can make the world of small business more diverse, equitable and welcoming for all. Together, we can create a future where everyone can pursue their entrepreneurial dreams authentically and fearlessly.
Emma Vaughn is a Senior Marketing Manager at GoDaddy.
Pride stock image by rblfmr/Shutterstock
Read the full article on Small Business Currents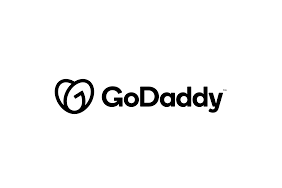 GoDaddy
GoDaddy
GoDaddy is empowering everyday entrepreneurs around the world by providing all of the help and tools to succeed online. GoDaddy is the place people come to name their idea, build a professional website, attract customers, sell their products and services, and manage their work. Our mission is to give our customers the tools, insights and the people to transform their ideas and personal initiative into success. To learn more about the company, visit www.GoDaddy.com.
GoDaddy focuses on making opportunity more inclusive for all in the communities where we work, live and play across the globe. We rally behind inclusive entrepreneurship and other critical local needs that empower people to succeed through philanthropic and in-kind donations, volunteerism, strategic partnerships and advocacy.
Empower by GoDaddy is GoDaddy's global community and philanthropic program equipping entrepreneurs in underserved communities with training, tools and peer networks to accelerate their journeys. GoDaddy rallies behind entrepreneurs in underserved communities by building their confidence and skills to strengthen their small business' digital presence.  Entrepreneurs engage in customized learning experiences, work 1-1 with GoDaddy volunteer coaches and local mentors, and gain access to wrap-around services, in-kind products and networks boosting their small businesses success.
More from GoDaddy