Published 10-20-23
Submitted by The Home Depot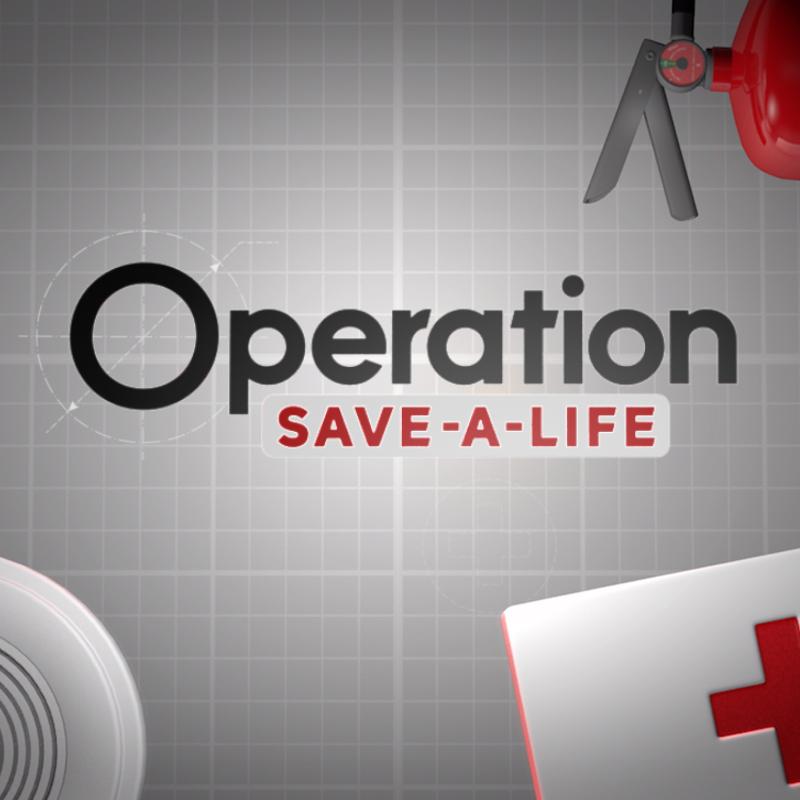 Originally published on Built From Scratch
Where there's smoke, there's smoke detectors. At least, that's the goal.
Few people think about fires until they experience one themselves, but home fires happen more often than you would expect. According to the National Fire Prevention Association (NFPA), a fire department responds to a fire in the United States every 23 seconds. More specifically, home fires occur every 93 seconds and are responsible for 75% of fire deaths in the nation.
The Home Depot is helping prevent these catastrophes by partnering with Kidde to support Operation Save a Life (OSAL). For more than 19 years, Kidde has been part of OSAL campaigns in cities across the U.S., teaming up to convey important fire and carbon monoxide safety messages and assisting communities and firefighters via alarm donations and community events.
"We know working smoke alarms can double the chance of safely escaping a house fire," said Stephanie Berzinski, fire safety educator at Kidde. "Our mission is to help protect every moment, for everyone. Most home fire deaths are preventable with the right safety awareness and home safety products, which is why we strive to ensure everyone has access to proper fire safety no matter who they are or where they live."
Fire Safety Tips
Smoke Alarms
Place smoke alarms on every level of the home and in bedrooms
Keep away from air vents
Place at least 4-6 inches away from walls and corners
Electrical Wiring
Replace wiring if frayed or cracked
Do not place under rugs, over nails or in high traffic areas
Avoid overloading outlets and make sure they stay cool to the touch
Around the House
Keep lamps, light fixtures and light bulbs at least 3 feet away from anything that can burn
Clean out the lint filter before using the dryer
Don't use lit candles in bedrooms, bathrooms and sleeping areas. Always blow out candles when you leave a room/home or go to bed.
Use flashlights, not candles, during power outages.
Store oily and solvent-wet rags in a tightly sealed metal container and then discard them
Stop, Drop and Roll
If your clothes catch on fire: stop, drop to the ground, and cover your face with your hands. Roll over and over or back and forth until the fire is out.
If you cannot stop, drop, and roll, a blanket or towel could help you or others smother flames
Electric Space Heater
Plug directly into the wall socket, not into extension cords
Unplug when not in use
Carbon Monoxide (co)
You cannot see, taste, or smell carbon monoxide
Make sure all vents for furnaces, stoves, fireplaces, and dryers are clear of snow and other debris
Install CO alarms outside each sleeping area and on every level of the home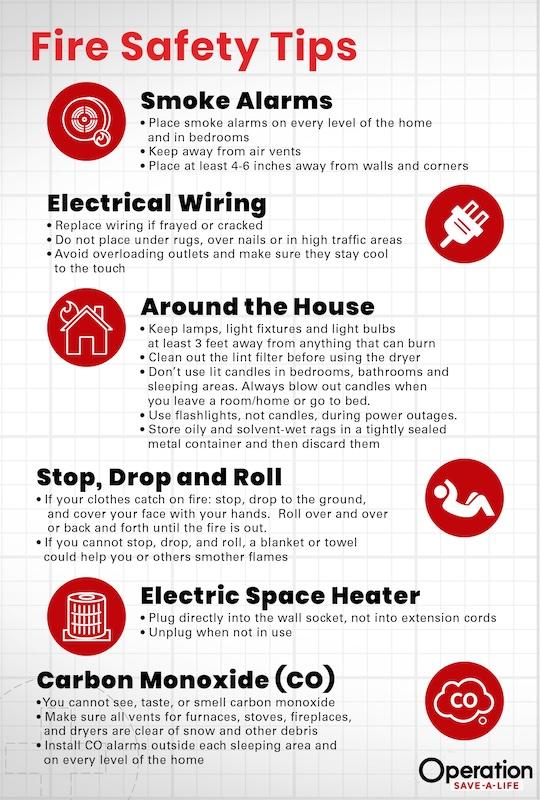 Learn more about Kidde's Smoke Alarms here.
*Editor's Note: This story was originally published in 2017 and has been updated with new data from the National Fire Safety Association.
Keep up with all the latest Home Depot news! Subscribe to our bi-weekly news update and get the top Built from Scratch stories delivered straight to your inbox.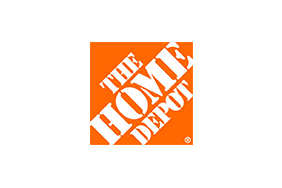 The Home Depot
The Home Depot
About The Home Depot
We are the world's largest home improvement specialty retailer with stores in all 50 states, the District of Columbia, Puerto Rico, U.S. Virgin Islands, 10 Canadian provinces, and Mexico.
More from The Home Depot