Published 10-20-23
Submitted by Mary Kay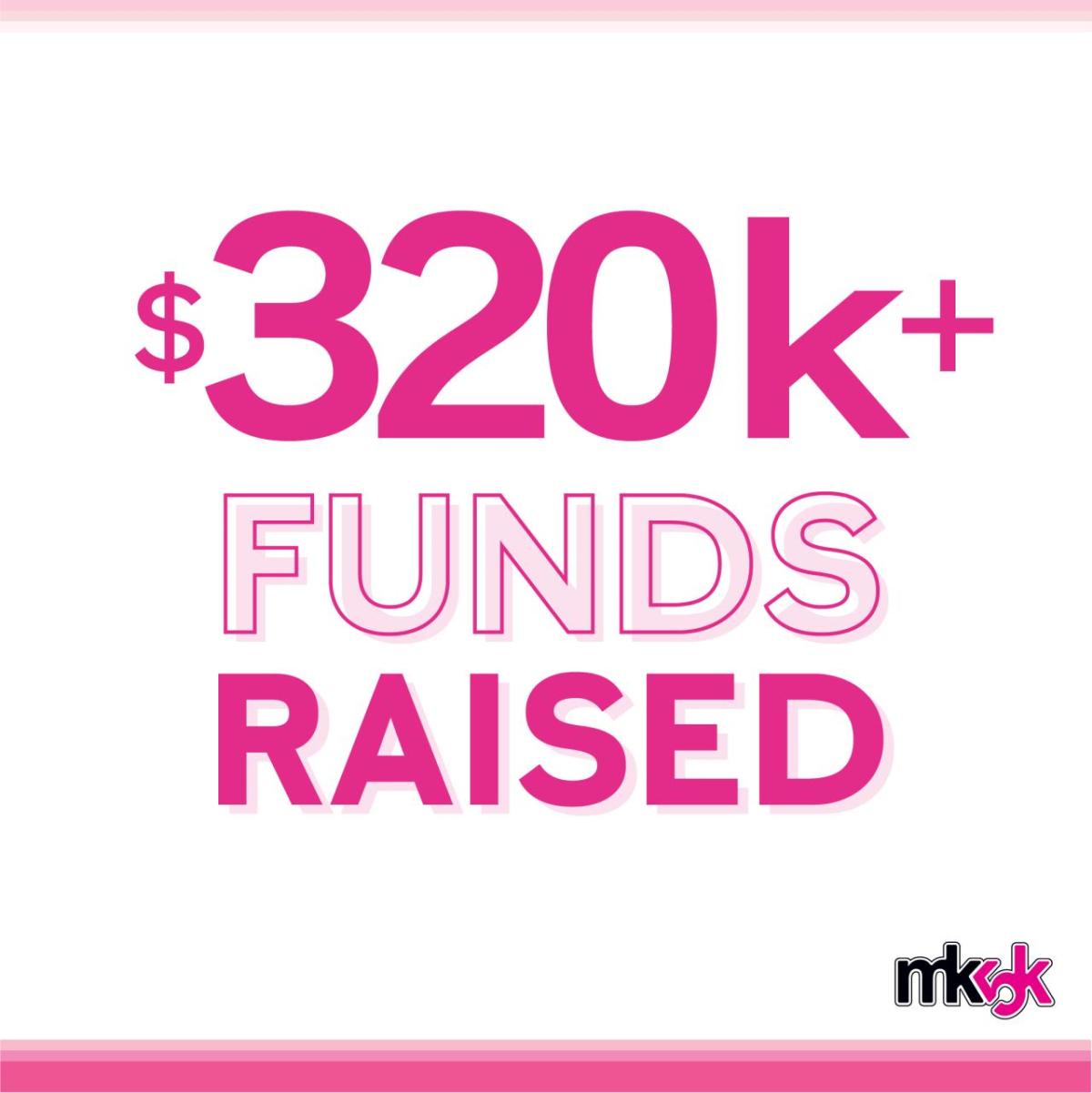 That's a wrap on the 19th Annual MK5K benefiting the Mary Kay Ash Foundation. This year's event raised more than $320,000 in support of the Foundation's two-fold mission, finding cures for cancers affecting women and ending domestic violence. Participants had the option to run or walk in-person at the MK5K and One-Mile Fun Run at Mary Kay's global headquarters in Addison, Texas, or log 13 miles in 13 days virtually in their hometown through the MK5K My Way Virtual Challenge. This year's in-person and virtual events reached more than 21,000 miles logged by participants through movement activities like running, walking, biking, swimming, and more.
Thank you to the generous in-kind and monetary sponsors, local community partners, independent sales force members and the public for fundraising, creating teams, and showing up bright and early to the in-person event and running for a great cause! All event proceeds directly benefit the women served through domestic violence shelter grants, programs and services, as well as cancer research grants and support for women affected by a cancer diagnosis.
Each year, the Mary Kay Ash Foundation awards over $1 million in grants to fund cancer research efforts in innovative, translational research and clinical trials to improve prevention, diagnosis and treatment of cancers predominantly affecting women. The Foundation also awards over $1 million annually to domestic violence shelters providing lifesaving, emergency shelter and services to women and their families seeking a life free from abuse across the United States.
A special thank you to our generous Diamond level sponsors for the 19th Annual MK5K including: Mary Kay Inc., Buchanan Technologies, ProPay, Greenberg Traurig, Beauty Manufacturing Solutions Corp (BMSC) and Dentons Global Advisors.
Fundraising for the Mary Kay Ash Foundation MK5K continues throughout the month of October in celebration of Breast Cancer Awareness Month and Domestic Violence Awareness Month. Donations can be made at www.marykayashfoundation.org/donate.

Mary Kay
Mary Kay
Then. Now. Always. One of the original glass ceiling breakers, Mary Kay Ash founded her dream beauty brand in Texas in 1963 with one goal: to enrich women's lives. That dream has blossomed into a global company with millions of independent sales force members in more than 35 countries. For 60 years, the Mary Kay opportunity has empowered women to define their own futures through education, mentorship, advocacy, and innovation. Mary Kay is dedicated to investing in the science behind beauty and manufacturing cutting-edge skincare, color cosmetics, nutritional supplements, and fragrances. Mary Kay believes in preserving our planet for future generations, protecting women impacted by cancer and domestic abuse, and encouraging youth to follow their dreams. Learn more at marykayglobal.com, find us on Facebook, Instagram, and LinkedIn, or follow us on Twitter.
More from Mary Kay