Published 10-20-23
Submitted by Rayonier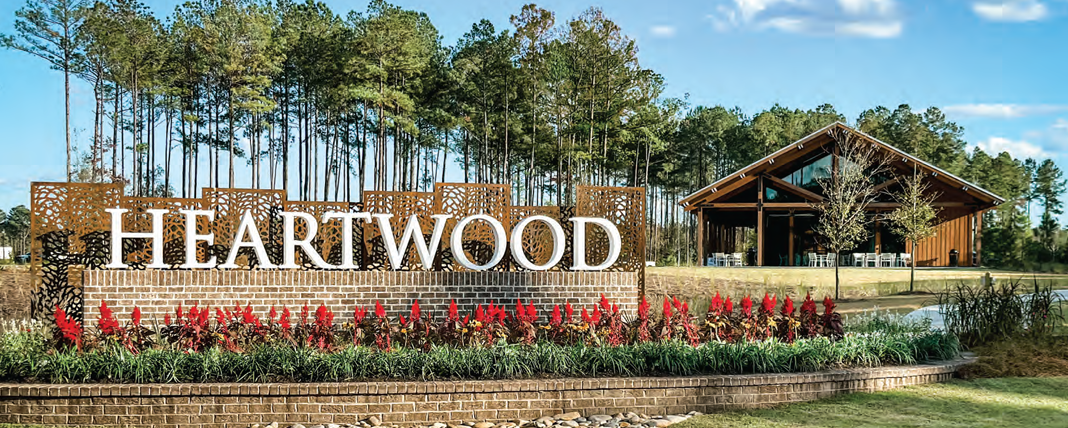 One of the biggest threats to global forest resources is ongoing urbanization. While we conduct limited real estate development activities within a very select subset of our lands—such as our Wildlight development project north of Jacksonville, Florida, and our Heartwood development project south of Savannah, Georgia—our longstanding commitment to environmental stewardship does not change when we transition land to real estate development. The large scale and long-dated nature of our community development projects provides us the uncommon opportunity to responsibly plan and provide for conservation and other compatible land uses. We are very cognizant of the risk of environmental impact from our development activities and take specific measures to balance the advancement of local economies with the protection and preservation of the surrounding ecosystem.
Heartwood 
In Heartwood, our team is collaborating with local leaders and stakeholders to embrace and preserve the area's unique low-country landscape with an emphasis on environmental stewardship. Specific sustainability policies and principles incorporated into the Heartwood community master plan include: natural system preservation, wetland and water conservation, habitat protection, and native landscape standards.
Additionally, we are committed to enhancing the civic infrastructure of the greater community with specific initiatives focused on education and health. Since 2010, we have donated roughly 308 acres to the Bryan County School District to allow for the construction of a fully integrated elementary, middle, and high school learning campus. The state-of-the-art K-12 campus is expected to be fully opened in 2025. Heartwood residents will enjoy the benefit of proximity to the campus including connected paths and trails allowing students and parents to safely walk or bike to school.
In 2022, we announced a strategic alliance with St. Joseph's/Candler Healthcare System with the objective of creating facilities and programs at Heartwood that promote better health across the region. The initiative, referred to as Bē Health & Well-Being, blends access to a variety of medical services with healthy lifestyle choices and programs designed to prevent illness and improve quality of life for the entire family. As part of the initaitive, in early 2023 St. Joseph's/Candler started construction of a comprehensive health and medical campus at Heartwood that is planned to total 225,000 square feet when complete. Centrally located at the "front door" of the community, Heartwood families, employees, and students will be able to practice healthy habits just steps from their home, workplace, or school.
Also announced in 2022, Hyundai Mobis plans to invest over $900 million in an Electric Vehicle (EV) Power Electric system plant in Richmond Hill, supplying automotive manufacturers with complete cockpit and chassis modules, and bumper assemblies. At full production, the facility will have the ability to supply over 900,000 EV Power Electric systems and 450,000 Integrated Charging Control Units annually. Construction on the new facility began in early 2023, with production anticipated to commence in 2024.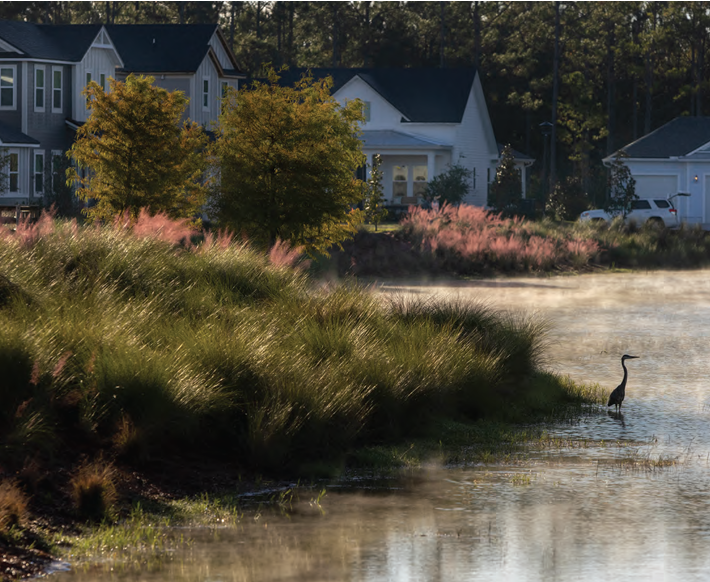 "We aspire to build a community that promotes optimal health."

–Chris Corr, 

Senior Vice President, Real Estate Development, and President of Raydient
Wildlight 
Roughly half of our Wildlight development project north of Jacksonville, Florida, has been dedicated as a conservation habitat network (CHN). Wildlight's CHN was designed to preserve a mosaic of wetlands, surface waters, and uplands to provide for landscape connectivity and the perpetual protection of significant natural resources within the project area. The CHN contains large, connected wetland strands and approximately 80% of the project's mapped 100-year floodplain. The protection of these areas will provide a variety of habitats needed by indigenous wildlife, as well as connect major habitats allowing wildlife to move across the area with limited interference from development activity. The CHN also allows for a variety of passive and nature-oriented recreational uses that area residents can enjoy, including canoeing/kayaking, walking/hiking, and bicycle trails. We are in the process of expanding our Wildlight development, while keeping conservation as a cornerstone of the planning process. In 2022, Wildlight submitted roughly 15,000 acres for the second phase of development.
"Rayonier has been part of Nassau County for nearly 100 years. Our roots run very deep in this region. Our forestry mission has always been about enhancing and sustaining the region's natural resources, economic health, and quality of life. Our community development mission is the same." 

–Chris Corr, 

Senior Vice President, Real Estate Development, and President of Raydient
To learn more, view the full Rayonier 2022 Sustainability Report.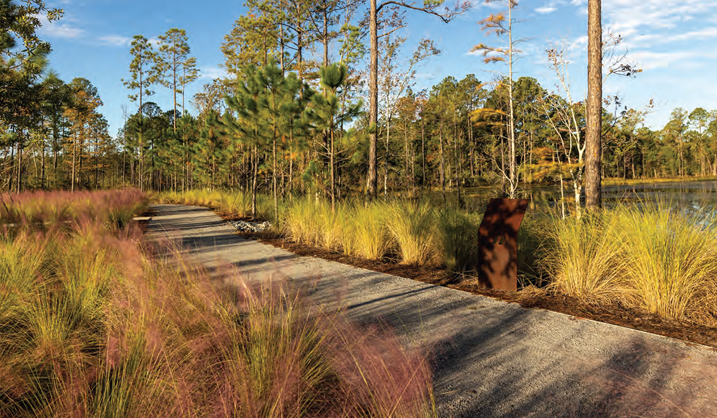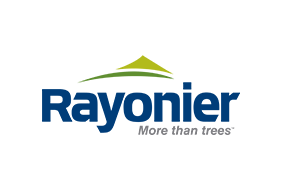 Rayonier
Rayonier
Rayonier (NYSE:RYN) is a leading timberland real estate investment trust with assets located in some of the most productive softwood timber growing regions in the United States and New Zealand. We own or lease under long-term agreements approximately 2.8 million acres of timberlands located in the U.S. South, U.S. Pacific Northwest and New Zealand. We are More than trees because we recognize that our 90+ years of success in the timberland industry comes from our people, an empowering culture and the courage to constantly challenge "the way it's always been done." Get to know us at www.rayonier.com.
More from Rayonier