Published 10-20-23
Submitted by DOW

Originally published in Dow's 2022 Progress Report
Whether through the dedication of time, talent or expertise, volunteering promotes a positive employee experience, further supports Dow's global citizenship priorities and investments, and ultimately advances our ambition. Our global volunteer and ERG time-off policy grants 12 hours per year to participate in volunteer and ERG programs during normal working hours. In 2022, 52% of employees reported volunteering.
ADDRESSING GLOBAL CHALLENGES THROUGH EMPLOYEE ENGAGEMENT 
Through purpose-driven employee engagement programs, Team Dow continues to give their time and talents to address societal challenges and contribute to our communities. 
Our #PullingOurWeight program continues to be a catalyst for engaging Team Dow to take action against waste in the environment. Through the program, 280,000 pounds of waste was removed from the environment in 2022 with the help of 9,000 volunteers, including Dow employees, family, friends and external stakeholders.
In the United States and Canada, our colleagues rallied together for United Way in uniquely designed campaigns to engage employees, embrace partnerships and address systemic issues in our communities. In total, employees across 24 site campaigns pledged $3.29 million to United Way, benefiting 585 organizations.
FIRST-EVER DOW SERVE-A-THON
In May 2022, Dow employees came together to celebrate Dow's 125th anniversary with the company's first-ever global volunteer serve-a-thon. In total, more than 3,500 Team Dow volunteers committed nearly 9,000 hours to support community partners across more than 150 projects in 24 countries worldwide to address community needs.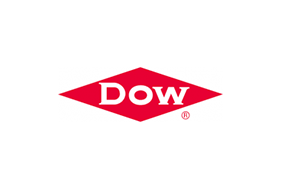 DOW
DOW
Dow (NYSE: DOW) combines global breadth; asset integration and scale; focused innovation and materials science expertise; leading business positions; and environmental, social and governance leadership to achieve profitable growth and help deliver a sustainable future. The Company's ambition is to become the most innovative, customer centric, inclusive and sustainable materials science company in the world. Dow's portfolio of plastics, industrial intermediates, coatings and silicones businesses delivers a broad range of differentiated, science-based products and solutions for its customers in high-growth market segments, such as packaging, infrastructure, mobility and consumer applications. Dow operates manufacturing sites in 31 countries and employs approximately 37,800 people. Dow delivered sales of approximately $57 billion in 2022. References to Dow or the Company mean Dow Inc. and its subsidiaries.  For more information, please visit www.dow.com or follow @DowNewsroom on Twitter.
More from DOW