Published 10-20-23
Submitted by M·A·C Cosmetics
M·A·C Cosmetics concluded its first-ever Equal Futures Makeup Artistry Program this October in partnership with long-time VIVA GLAM grantee, The Hetrick-Martin Institute (HMI). HMI is devoted to serving the needs of LGBTQIA+ youth in New York City, and their families, and has partnered with M·A·C for over 15 years.
Held at the M·A·C Cosmetics Corporate Headquarters, the program was a 6-week makeup training course – and an official paid internship – for HMI's LGBTQIA+ young people who are interested in pursuing a career in makeup artistry.
Ten HMI youth were selected to participate in the program with the goal of fostering the next generation of diverse Makeup Artists. Classes covered foundational skills including colour theory and application techniques, in addition to how to build a social media presence, presentation skills, and creating a compelling resume.
At the end of the program, the interns attended an impactful panel conversation featuring M·A·C executives to learn about the variety of career opportunities available in the makeup industry. Following the panel, each of the interns was presented with their very own, fully stocked M·A·C Makeup Artist kit to set them up for success as they begin their Artistry journeys.
Learn more about M·A·C's commitment to equality through M·A·C VIVA GLAM – the Lipstick that Gives Back 100%!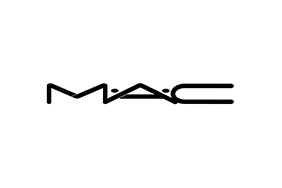 M·A·C Cosmetics
M·A·C Cosmetics
About M·A·C Cosmetics
M·A·C (Make-Up Art Cosmetics) is a leading brand of professional cosmetics and part of The Estée Lauder Companies Inc. Since its creation in Toronto, Canada, over 30 years ago, the brand's popularity has grown through a tradition of word-of-mouth endorsement from Makeup Artists, models, photographers and journalists around the world. M·A·C is now sold in over 130 countries/territories worldwide. Follow M·A·C on TikTok, Twitter, Snapchat and Pinterest (@M·A·Ccosmetics); become a M·A·C fan on Facebook (facebook.com/M·A·Ccosmetics); follow M·A·C on Instagram (instagram.com/M·A·Ccosmetics) and watch M·A·C videos on YouTube (youtube.com/M·A·Ccosmetics). For a M·A·C location near you, visit M·A·Ccosmetics.com.
More from M·A·C Cosmetics