Published 10-19-23
Submitted by National Parks Conservation Association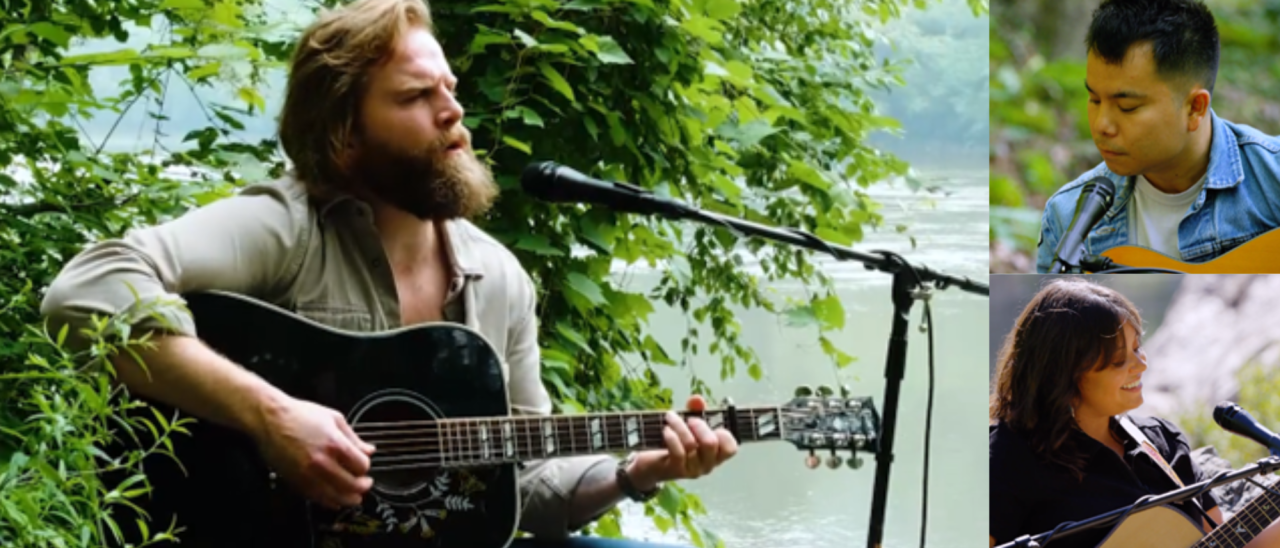 WASHINGTON, October 19, 2023 /CSRwire/ - Today, National Parks Conservation Association and Yellowstone Bourbon released the first of three videos in their new Park Sessions series featuring Charles Wesley Godwin. With the goal of sharing country, folk and Americana musicians' perspectives on the importance of national park protection and how parks inspire them, the series features single-take song performances and interviews in national parks across the United States.
Filmed at New River Gorge National Park in Godwin's home state of West Virginia, the series' debut features Godwin performing the song "Headwaters" from his album Family Ties, his third studio album, released September 22 on Big Loud Records. Godwin also shares his childhood experiences in the outdoors, the importance of protecting the New River Gorge from development and the role nature plays in inspiring him as a musician. 
"The outdoors has always been a huge part of my life. Forest covers more than 75% of West Virginia - our natural beauty and wilderness define our state," said Godwin. "Protecting the parks is a cause that's near and dear to me, not only because I love the outdoors, but because of my family. I grew up hunting, fishing, and being out in nature. Those are experiences I want to pass on to my children and grandchildren."
This fall, NPCA and Yellowstone Bourbon will release two additional videos, featuring song performances and interviews with Gabe Lee in Great Smoky Mountains National Park in Tennessee and Emily Scott Robinson in Black Canyon of the Gunnison National Park in Colorado. In his video, Lee performs the titular track from Drink the River, released in July with Torrez Music Group, and discusses the important role Great Smoky Mountains National Park played in his childhood and creative process. Robinson's video will include a performance of her song "Westward Bound," from her 2019 album Traveling Mercies, and an interview where she emphasizes the importance of preserving parks for everyone to experience.
"Artists are constantly chasing inspiration, just as songwriters are sourcing their stories. While I often write on the road, and especially at the comfort of my work desk at home, local woodland trails are my ideal space to go looking for space, air, and quiet," said Lee. "I'm proud to partner with National Parks Conservation Association to remind folks about our region's nature not only as an inspirational tool but an educational one as well. I hope this project invites viewers to reconnect and strengthen their appreciation for the national parks and local greenways; to explore them, to care for them, and to pass that sense of pride in stewardship on to future generations."
"This fall, I spent an incredible day with NPCA filming a live music video in the Black Canyon of the Gunnison National Park," said Robinson. "As we explored the river canyon and mountain vistas, I shared why national parks and the preservation of wild beauty is so important, both for people and for nature. I'm inspired every day by the big mountains, deserts and sky around me. The quiet, raw energy of these places feeds my creative life and my imagination. NPCA, with help from Yellowstone Bourbon, is doing important work to help keep our national parks beautiful and accessible to everyone."
The Park Sessions series is a collaboration between National Parks Conservation Association and their longtime partner, Yellowstone Bourbon. Since 2018, Yellowstone Bourbon has donated nearly $500,000 to NPCA to preserve national parks as important places of exploration and inspiration for all. Through their Park Sessions, NPCA and Yellowstone Bourbon are furthering NPCA's mission to inspire people to become national park advocates and participants in national park protection. 
"Yellowstone Bourbon has a special shared history with our country's national parks dating back more than 150 years, and the Park Sessions series is an exciting new chapter for us," said Yellowstone Brand Manager Kelly Panzitta. "Our continued partnership with the National Parks Conservation Association is very important to us and we appreciate the organization's ongoing efforts to educate consumers about the importance of conservation and keeping wild spaces protected, preserved and accessible for future generations."
"Our national parks and music have so much in common. Both inspire, provide emotional healing and have the ability to bring people together from all backgrounds. Through this innovative project with our long-time partner Yellowstone Bourbon, we look to harness the power of music and nature to fuel people's connection and passion for our national parks," said Theresa Pierno, President and CEO for National Parks Conservation Association (NPCA). "We're thrilled to work alongside Yellowstone Bourbon on this first-of-its-kind music video series. Their unwavering commitment to the protection of our national parks is clearly reflected in this powerful series, which seeks to connect more people to our national parks and, like the musicians featured, find inspiration in these treasured places. We look forward to continuing our work in partnership with Yellowstone Bourbon to ensure that our national parks thrive now and for generations to come."    
To learn more about how NPCA and Yellowstone Bourbon partner to protect parks, please visit here.
###
About National Parks Conservation Association Since 1919, the nonpartisan National Parks Conservation Association has been the leading voice in safeguarding our national parks. NPCA and its more than 1.6 million members and supporters work together to protect and preserve our nation's most iconic and inspirational places for future generations. For more information, visit http://www.npca.org/.
About Yellowstone Bourbon
Founded by pioneer distiller Joseph Bernard Dant, Yellowstone Bourbon was named for our country's very first national park in 1872. In 2011, seventh-generation Master Distiller Steve Beam – a descendant of both the Dant and Beam distilling families – founded Lebanon, Kentucky-based Limestone Branch Distillery and resurrected the Yellowstone brand with the creation of Yellowstone Select Bourbon. Since then, Yellowstone has been one of the fastest-growing American Whiskey brands in the industry. Today, the Yellowstone family of brands includes Yellowstone Select, Yellowstone Limited Edition and Yellowstone American Single Malt Whiskey. For more information on the Yellowstone brand, visit  http://www.yellowstonebourbon.com/ or https://www.instagram.com/yellowstonebourbon/.
About Charles Wesley Godwin
Charles Wesley Godwin's highly anticipated third album, Family Ties, is a truly stunning achievement, and the culmination of years of hard work. Released on Big Loud Records in 2023, it showcases a tunesmith at the peak of his powers — melding melody with memories, workmanship with wisdom.
Building his career to this point has been a steady climb. Godwin started gigging intensely in the mid-2010s and released his stunning debut album, Seneca, independently in 2019. After years of performing as a solo act, Godwin and his band, the Allegheny High, hit the road behind his second album, 2021's How The Mighty Fall, in a major way. They rarely took breaks from touring, performing every night "as if we were at Madison Square Garden."
This trend — building up his fanbase in a grassroots manner and letting the music and live show speak for itself — continues to this day. Godwin says his live performances have never been more rewarding. Or lively, for that matter. "There's a lot more people at my shows and they're a lot more excited than ever before," he says with a sense of satisfaction. "I don't feel like a fish out of water anymore. I had fun when it was just 100 people back in 2021. Now that it's 10 or 20 times that, it's even better."
About Gabe Lee
Equal parts classic songwriter and modern-day storyteller, Gabe Lee has built his own bridge between country, folk and rock. Lee has been collecting stories for years, both onstage and off. "I used to bartend," says the Nashville-based songwriter, "which means I was also a cheap therapist for whomever happened to be sitting on the barstool. Whether they were there to celebrate or drink away their problems, I heard about whatever they were going through. It was my job to have that face-to-face interaction — that connection. Being a full-time musician isn't much different."
With critically-acclaimed albums like 2019's farmland, 2020's Honky-Tonk Hell, and 2022's The Hometown Kid, Lee created that connection by delivering his own stories to an ever-growing audience. His fourth record, Drink the River, takes a different approach. This time, Lee isn't offering listeners a peek into his internal world; he's holding up a mirror to reflect their own.
Storytelling has been an anchor of Lee's music since the very beginning. Raised by Taiwanese parents in Nashville, TN, he left home during his teenage years and headed to Indiana, where he obtained college degrees in literature and journalism. Lee launched his career as a genre-bending musician after returning to Tennessee, quickly progressing from dive bar gigs to high-profile opening slots (including shows with Jason Isbell, Los Lobos, Molly Tuttle, and other artists who, like him, blurred the lines between roots-rock, country, and other forms of American folk music) to his own headlining shows. Throughout it all, he drew upon the narrative skills he'd sharpened as a student. If albums like Honky-Tonk Hell and The Hometown Kid often unfolded like autobiographical entries from his road journal, then Drink the River shows an even broader range of his storytelling abilities. Lee isn't just writing songs about himself; he's writing songs about all of us. And maybe, in doing so, he can bring us a little closer together.
About Emily Scott Robinson
With a quarter million miles under her belt and counting, North Carolina native Emily Scott Robinson travels the dusty highways of America's wild country, capturing the stories of the people she meets and expertly crafting them into songs. Robinson received critical acclaim for her debut album Traveling Mercies – Rolling Stone named it one of the "40 Best Country and Americana Albums of 2019." In 2021, Robinson signed with Oh Boy records, the label founded by the legendary John Prine, and released her follow-up album American Siren. It made numerous "Best of 2021" lists including NPR, Rolling Stone, American Songwriter, and No Depression. In 2022, Robinson released a collaboration for theater called Built on Bones, a song cycle written for the Witches of Shakespeare's Macbeth, featuring artists Alisa Amador and Violet Bell.
Media Contacts:
Angela Gonzales
National Parks Conservation Association
agonzales@npca.org
202-878-0359 
Kelly Panzitta
Yellowstone Bourbon
k.panzitta@luxco.com
314-880-0227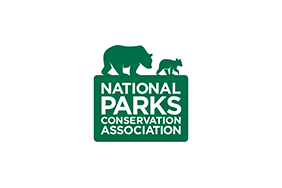 National Parks Conservation Association
National Parks Conservation Association
Since 1919, the nonpartisan National Parks Conservation Association has been the leading voice in safeguarding our national parks. NPCA and its more than 1.6 million members and supporters work together to protect and preserve our nation's most iconic and inspirational places for future generations. For more information, visit www.npca.org.
More from National Parks Conservation Association